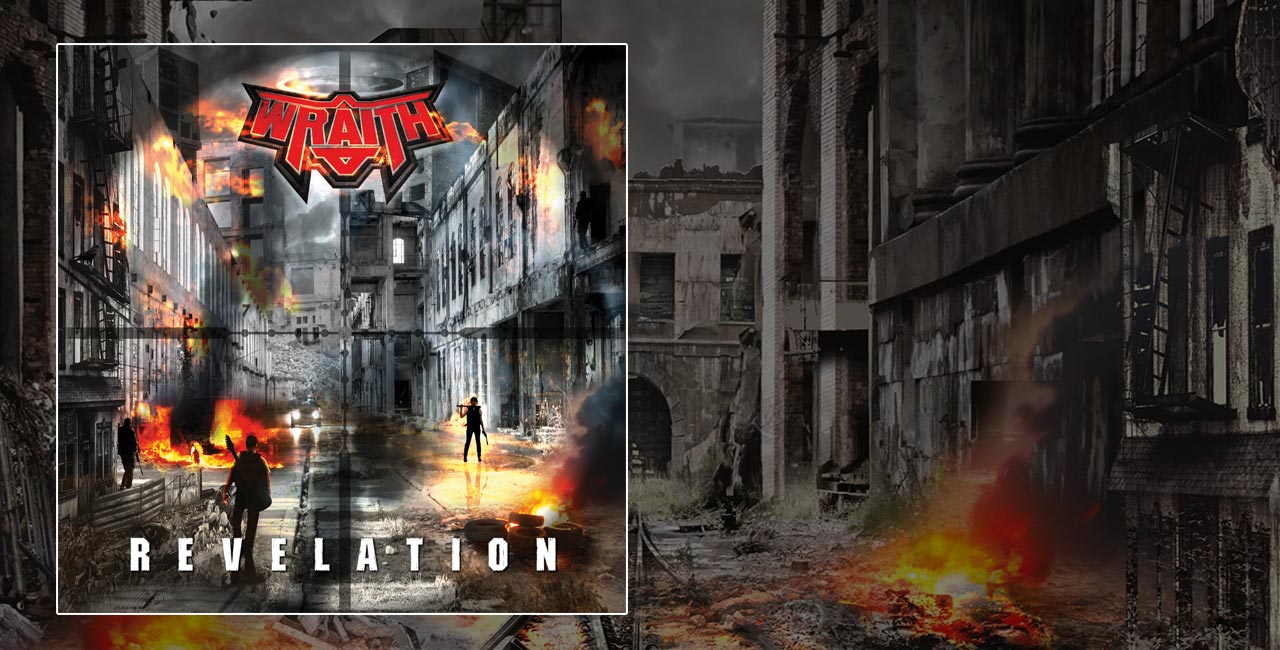 My good friend Dieter Schanzer, got in touch with me at the beginning of the year. A huge Schenker fan, Dieter has always kept in touch from way back when. We also love his share of Super Cars. Pete Way was going to feature on a track and the link between Pete and the band go back to their debut album - Pete produced. I go way back with Pete with my UFO involvement, so it was going to be a real family affair. Very exciting.

WRAITH: Dieter Schanzer, Gregg Russell, Kim Nielsen, Ryan Coggin and Jay Graham Storm Back with such a great release.
A new band member for this release, Kim Nielsen, a great musician/bass player, who made her name with the all-female heavy metal band Phantom Blue.

The album title, REVELATION was set and the band had created this concept idea of a town / street that had been torn apart. It was down to me to create this image. After numerous sketches and ideas, I set to work in Photoshop and created the cover. As always, the rear cover had to be a continuation of the scene. Each panel is a work of art, the inside booklet panels and then the centre panels. It was one of the most enjoyable creations to date.
STAY TUNED - To be updated.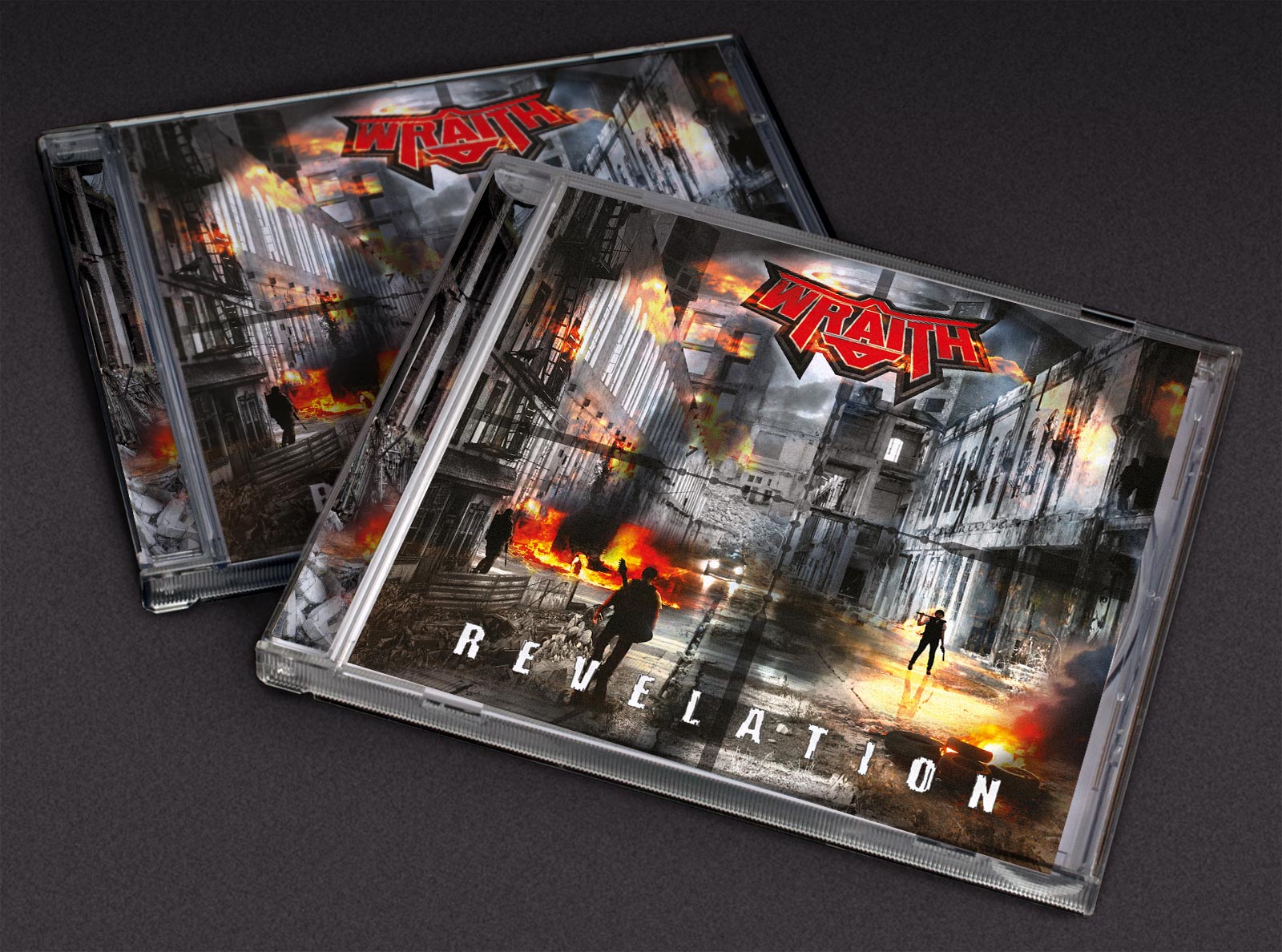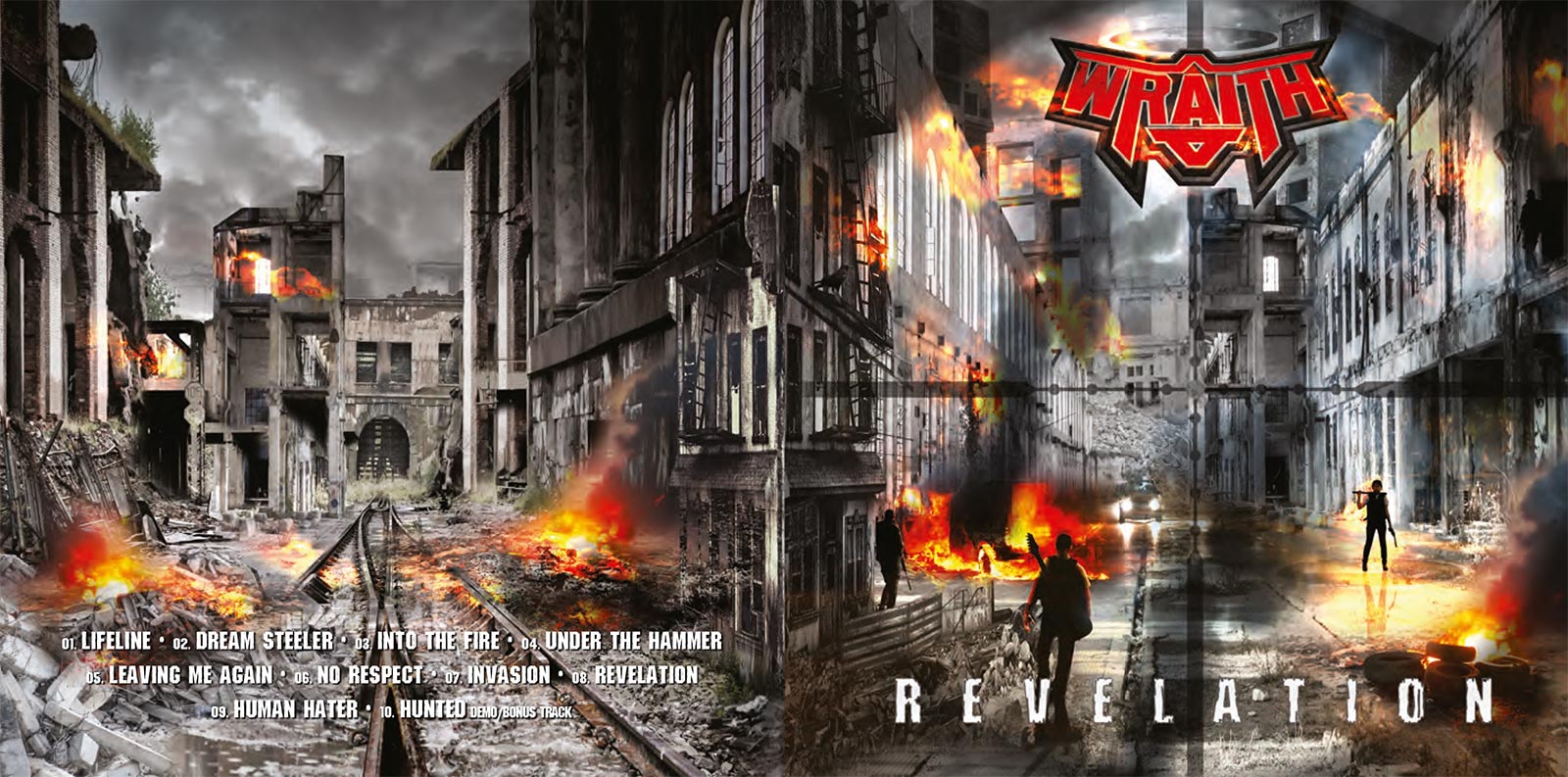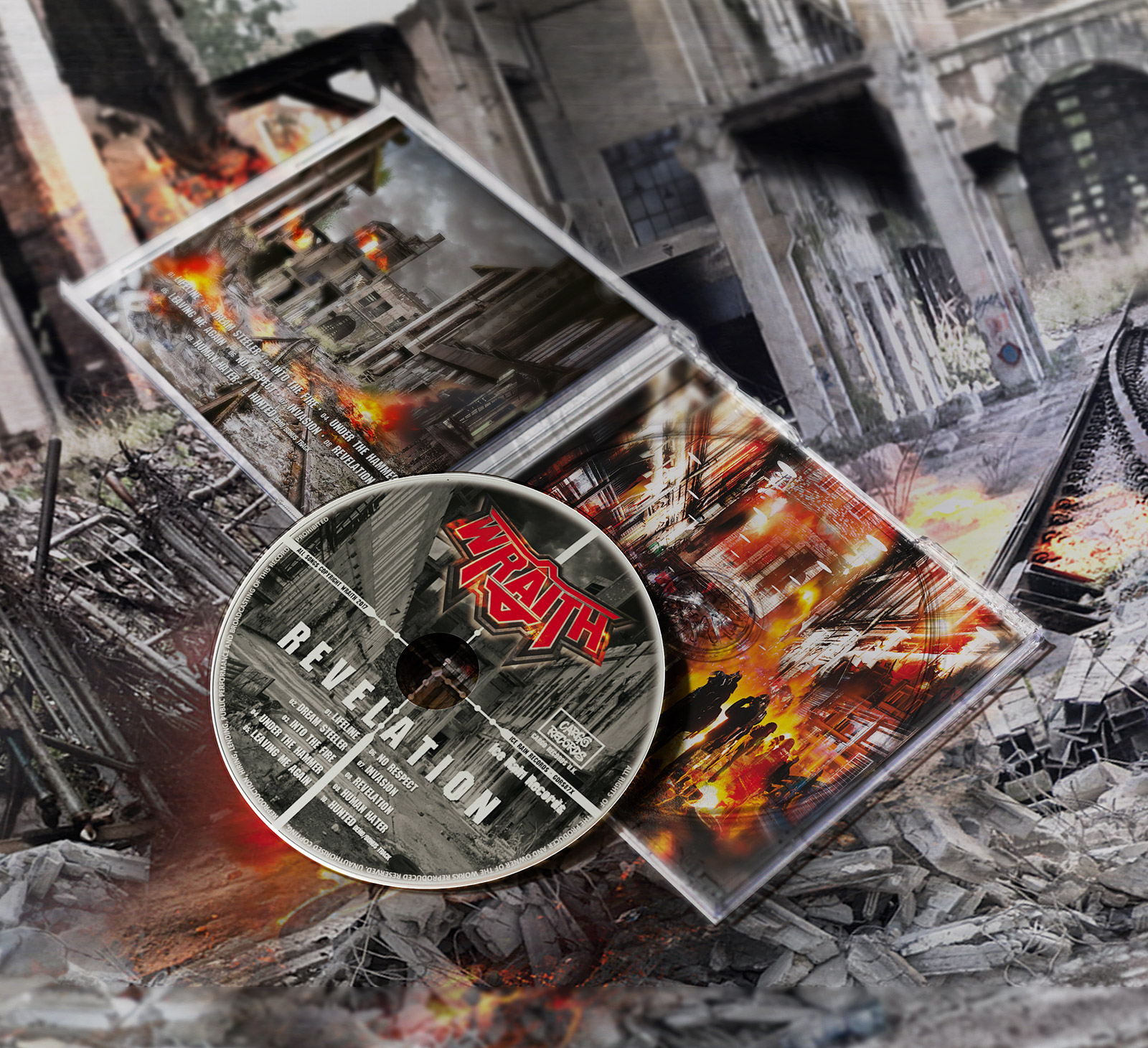 below: Rear Jewel Case: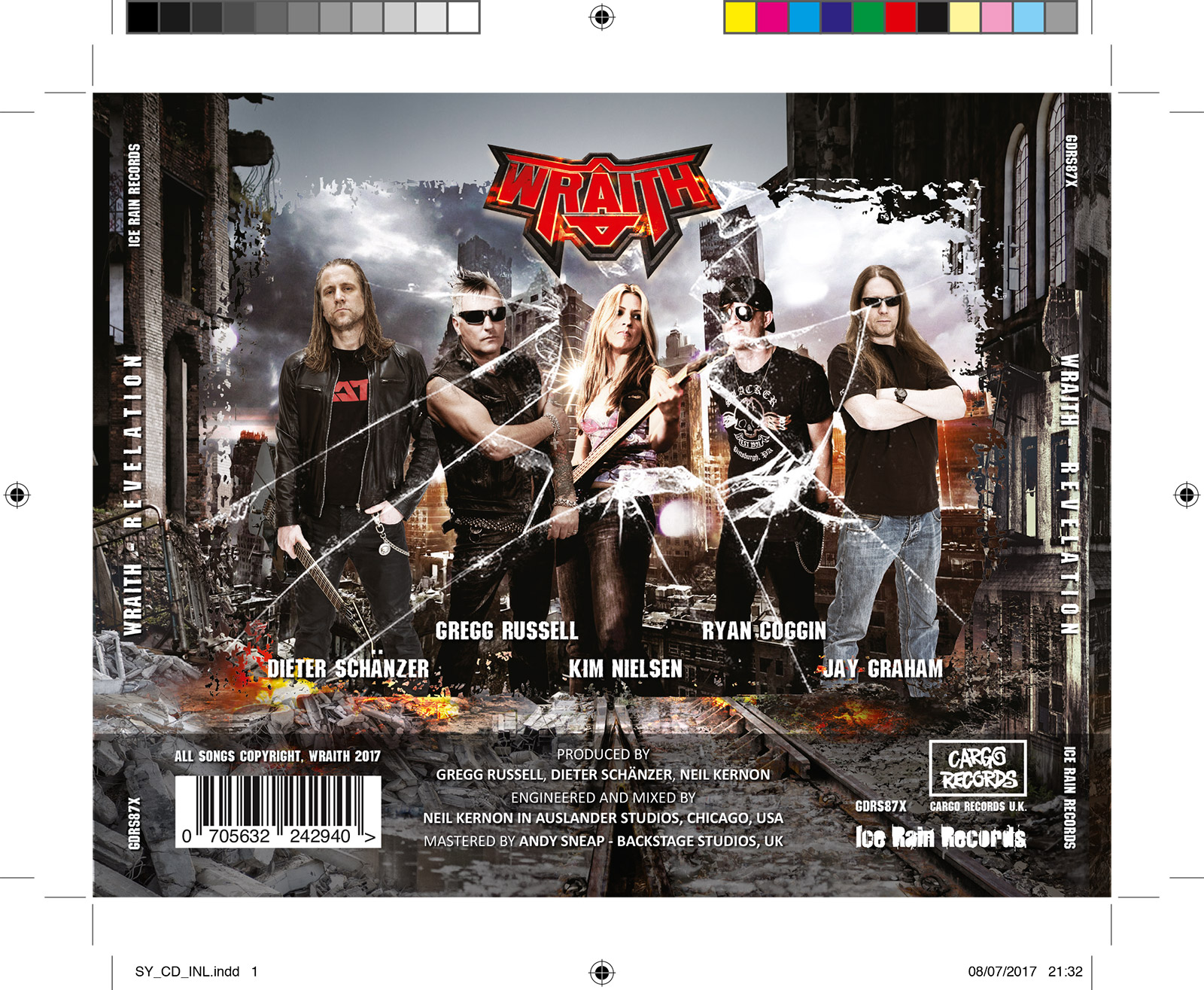 below: CD Jewel Case Open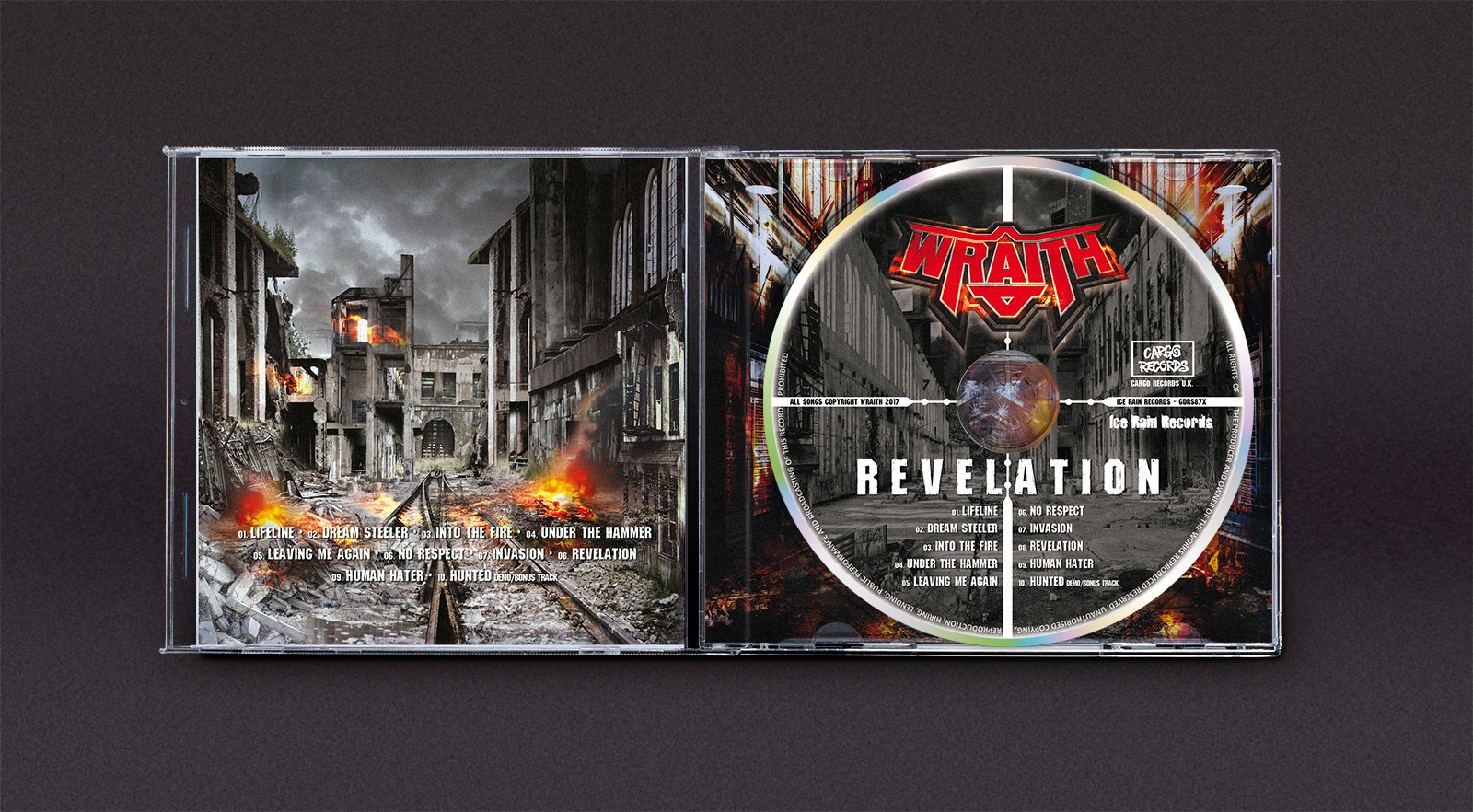 below: Wraith Logo was re-drawn and texturised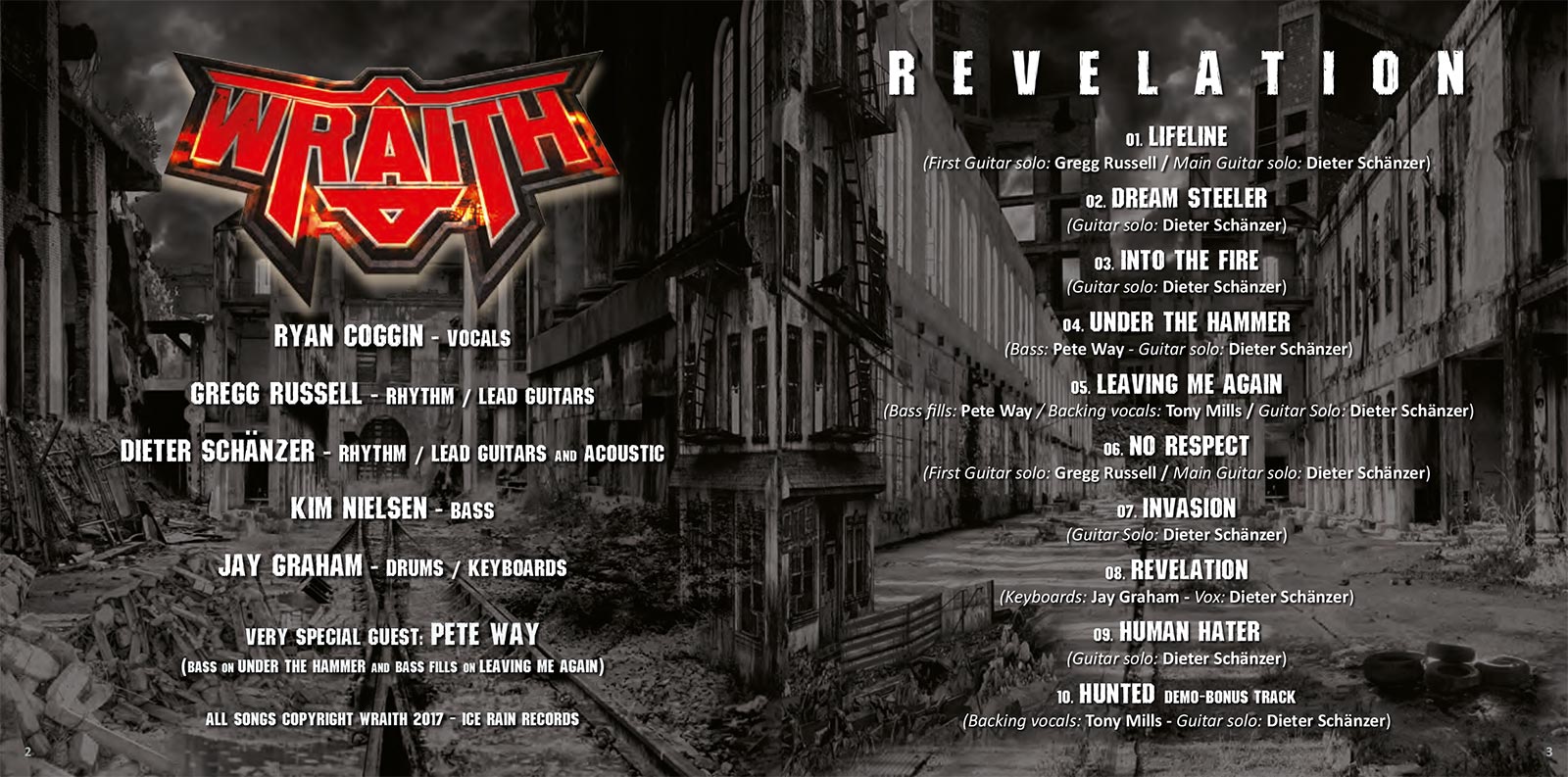 below: The great Pete Way - initial visual layout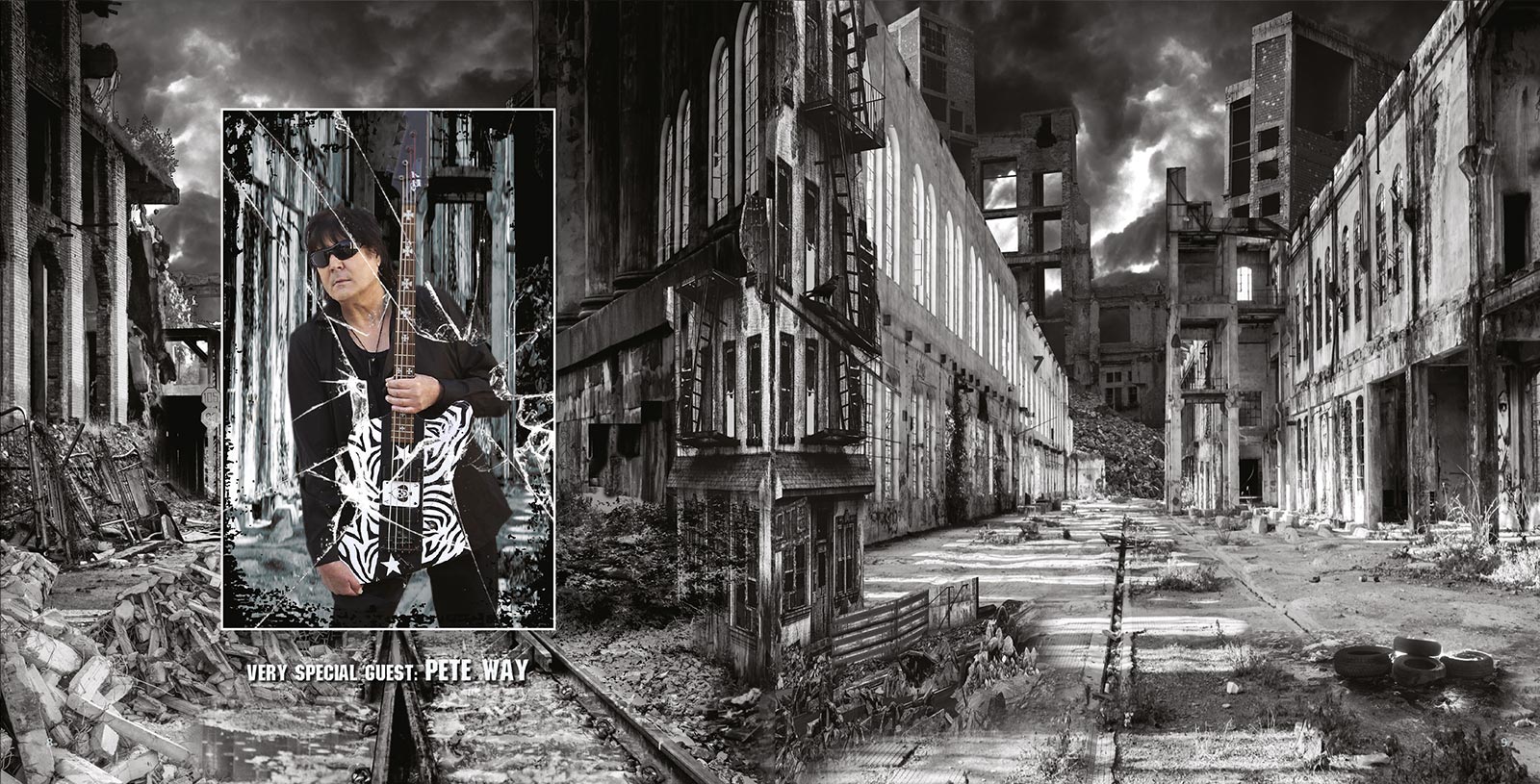 below: Finalised page layout: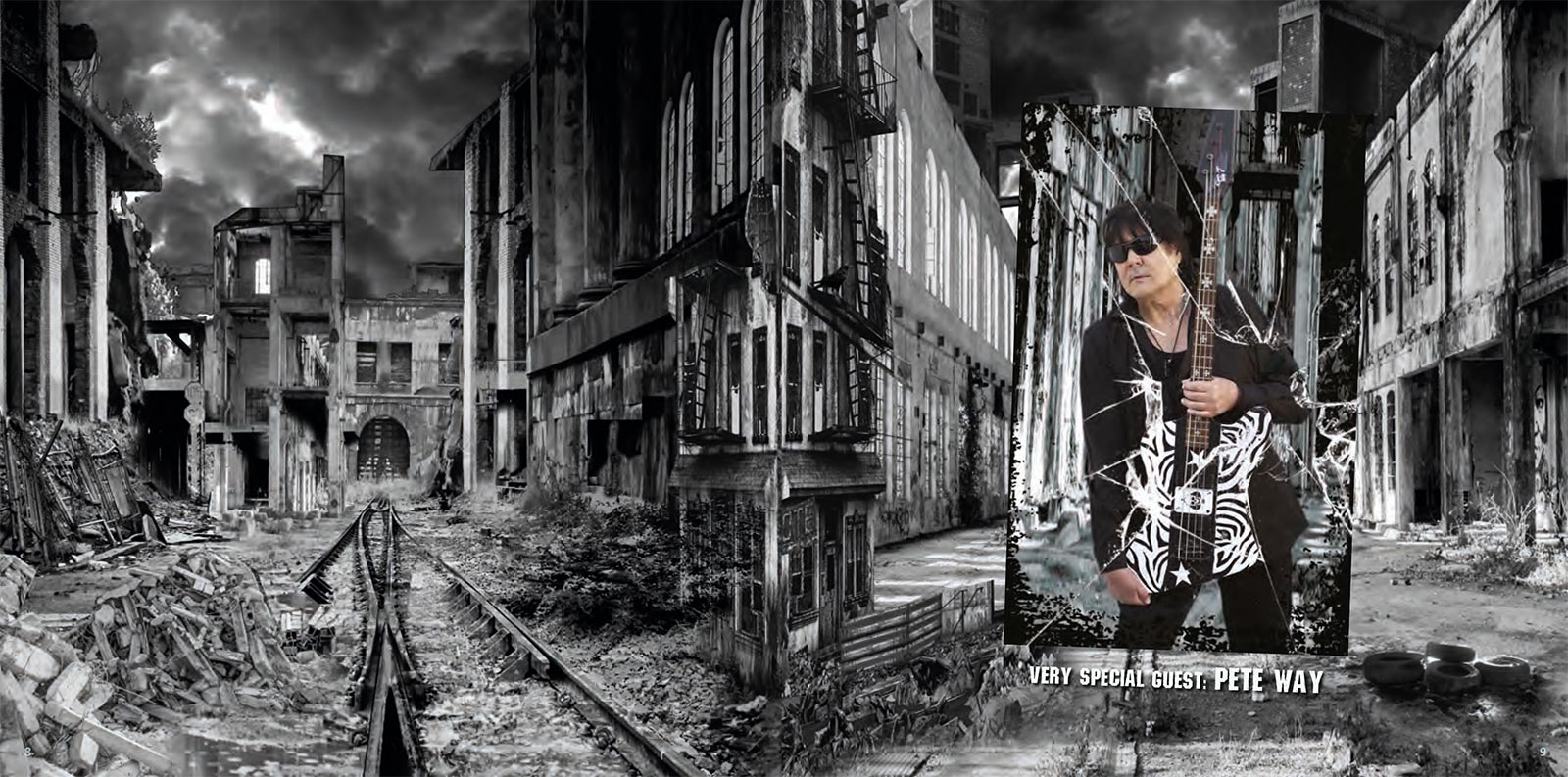 below: Album Credits / Thank You's: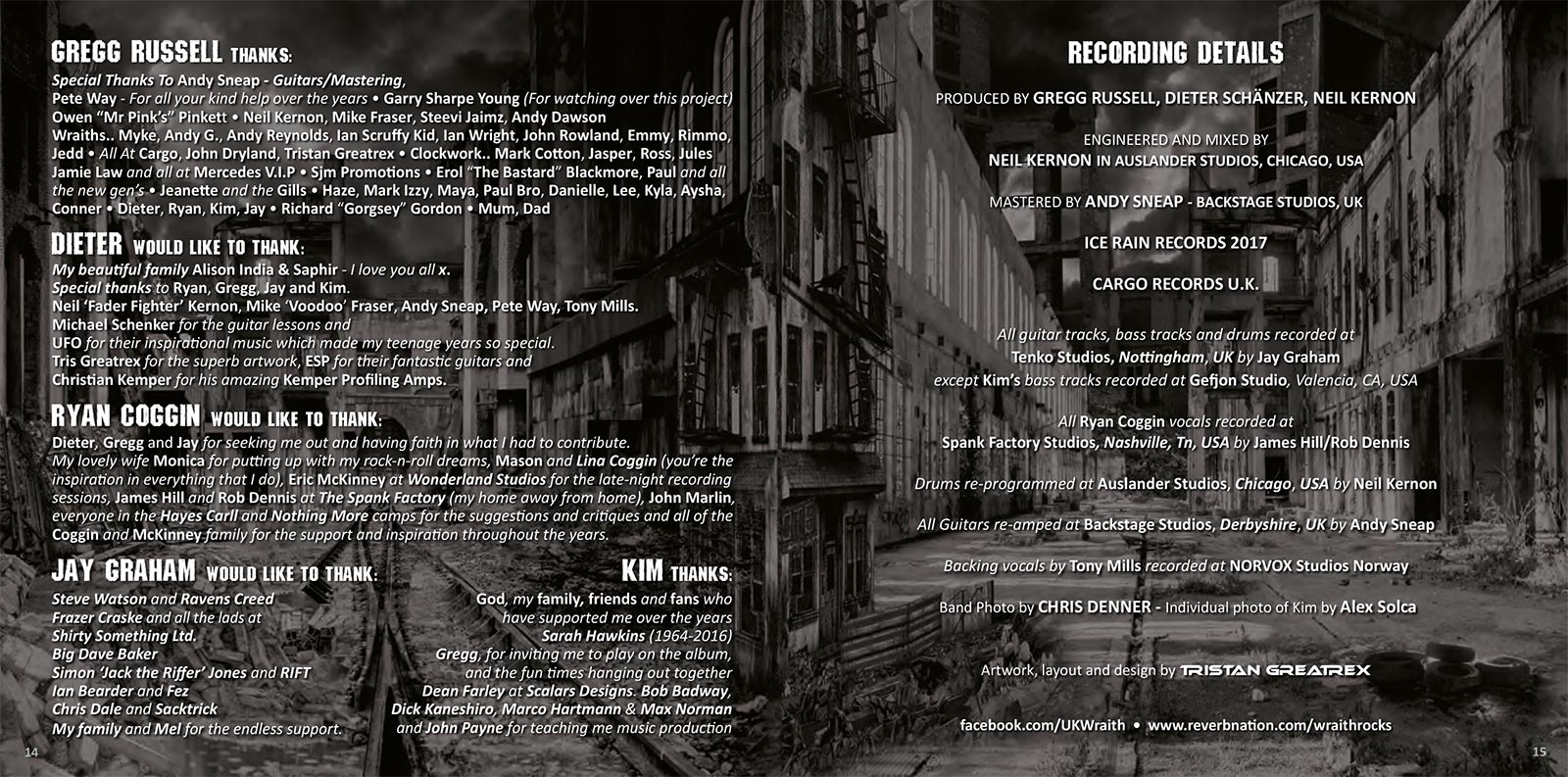 below: Proposed Vinyl designs - as yet only available as a CD release: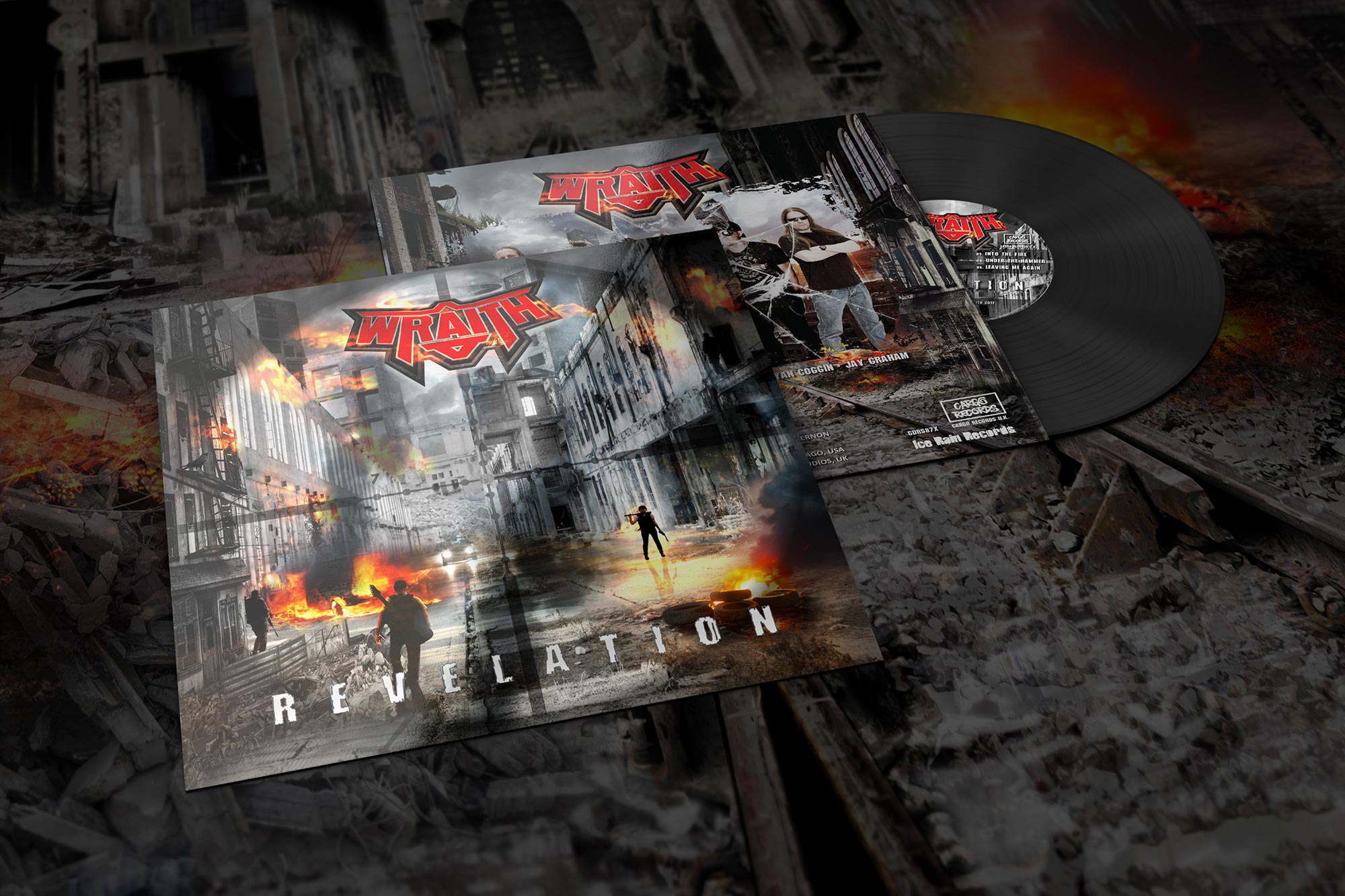 Hey Tris! Many many thanks for your amazing artwork for the album - looks fantastic! Cheers Dieter

Dieter Schanzer, from WRAITH