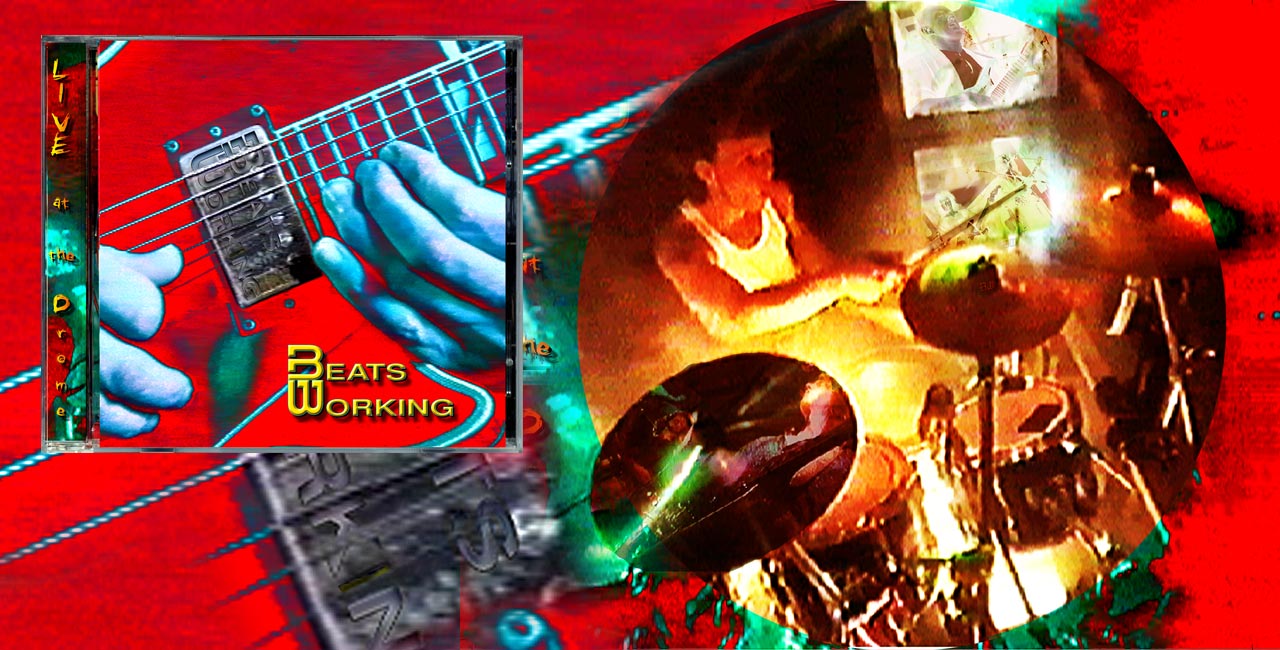 LIVE at the Drome
Artist/Band
Label
Release Date
This was an exciting period in the Beats Working saga, a live album recording. All image assets were captured from a video recording - unfortunately the image quality wasn't so good 20 years ago. To help 'burr' the edges from an artwork perspective, strong reds and contrasting blues were used along with album artwork and thumb nail photo prints - all things considering, the album packging was striking. It has 'attitude' and perfectly reflected the band at its time.

Song selection: Beats Working songs stood proud against the more classic cover tracks, something the band should embrace and be very proud of.

The front album cover shows the silver pickup, embossed by the band logo.


CD Cover and rear booklet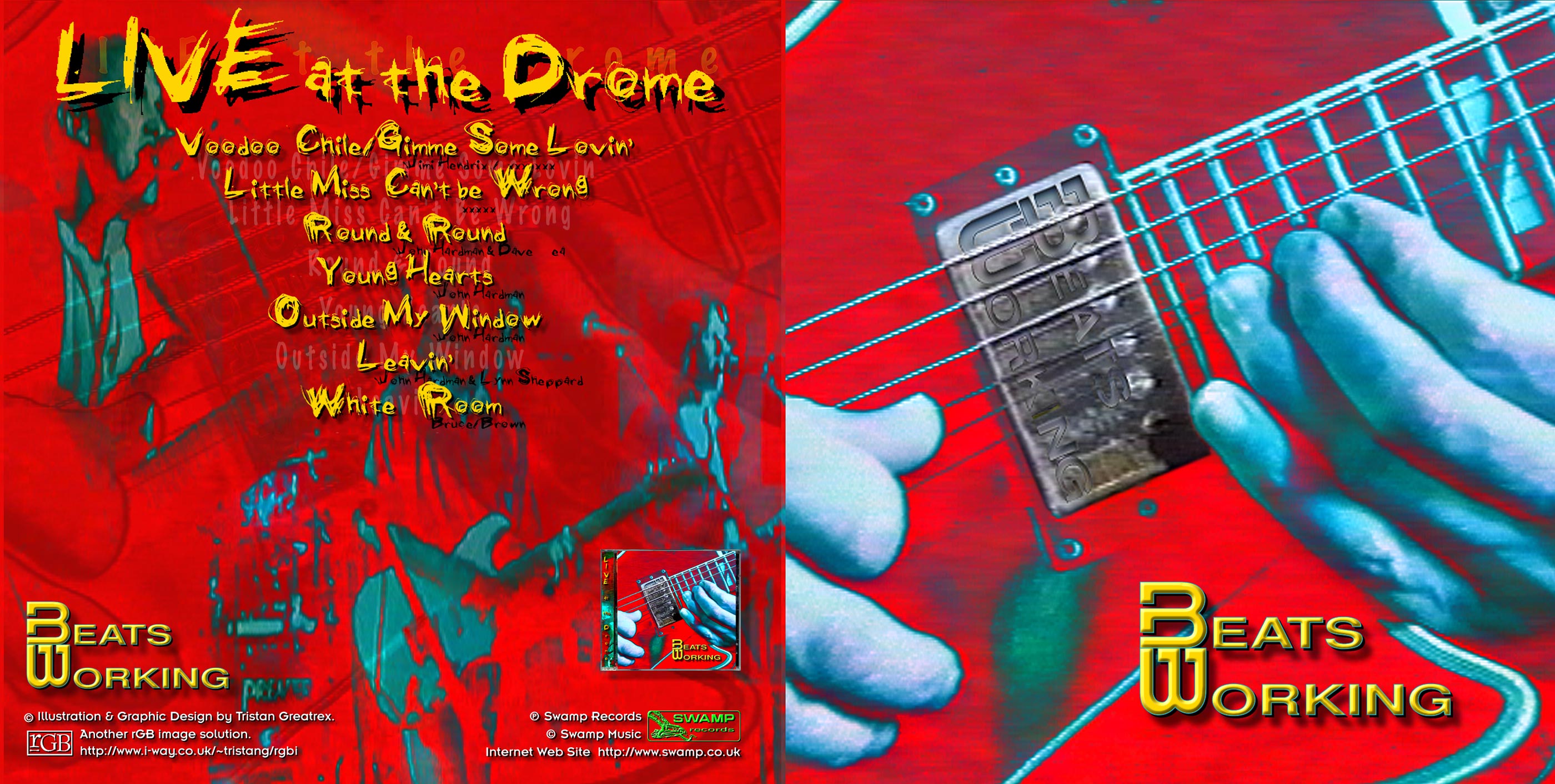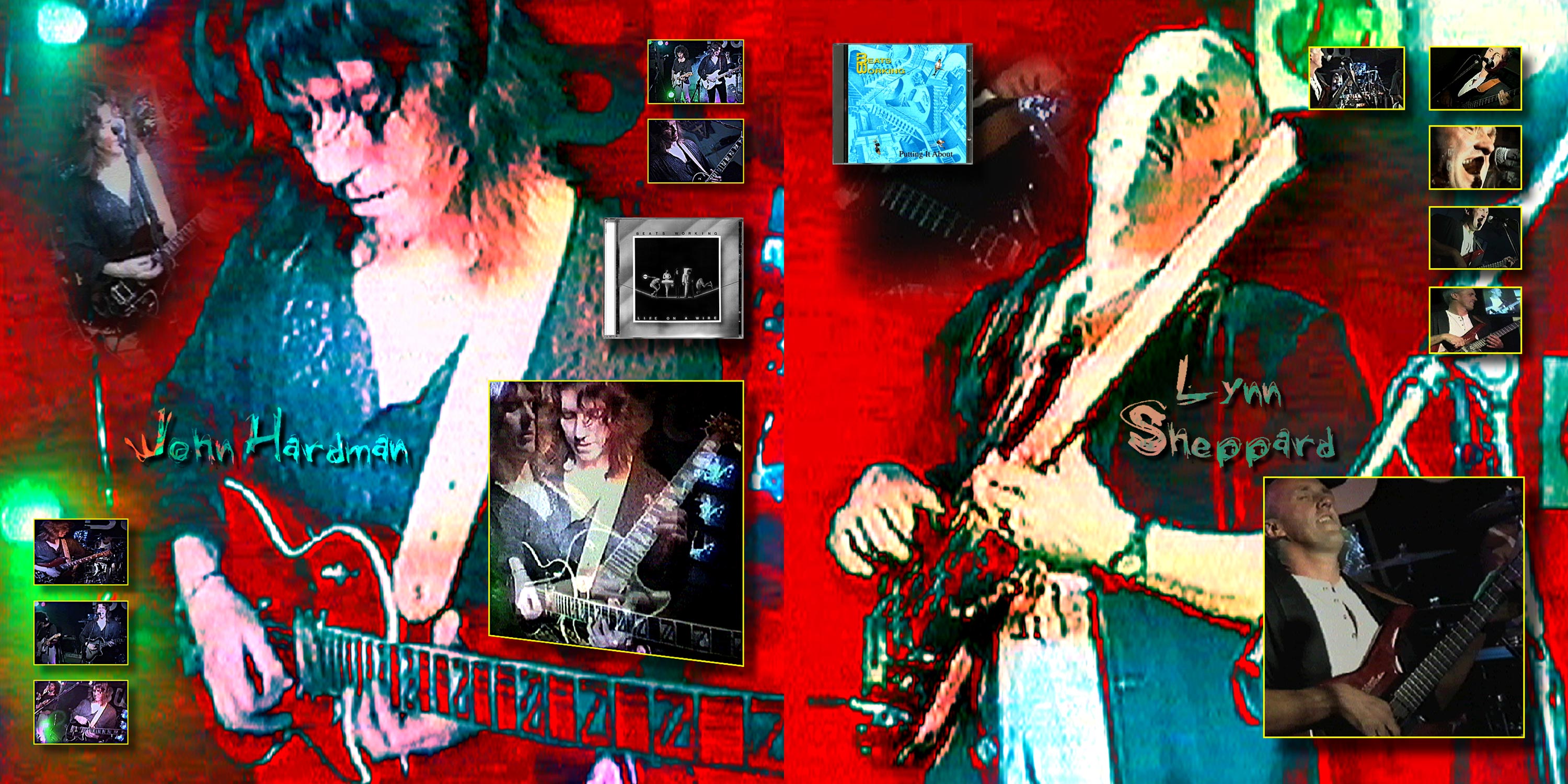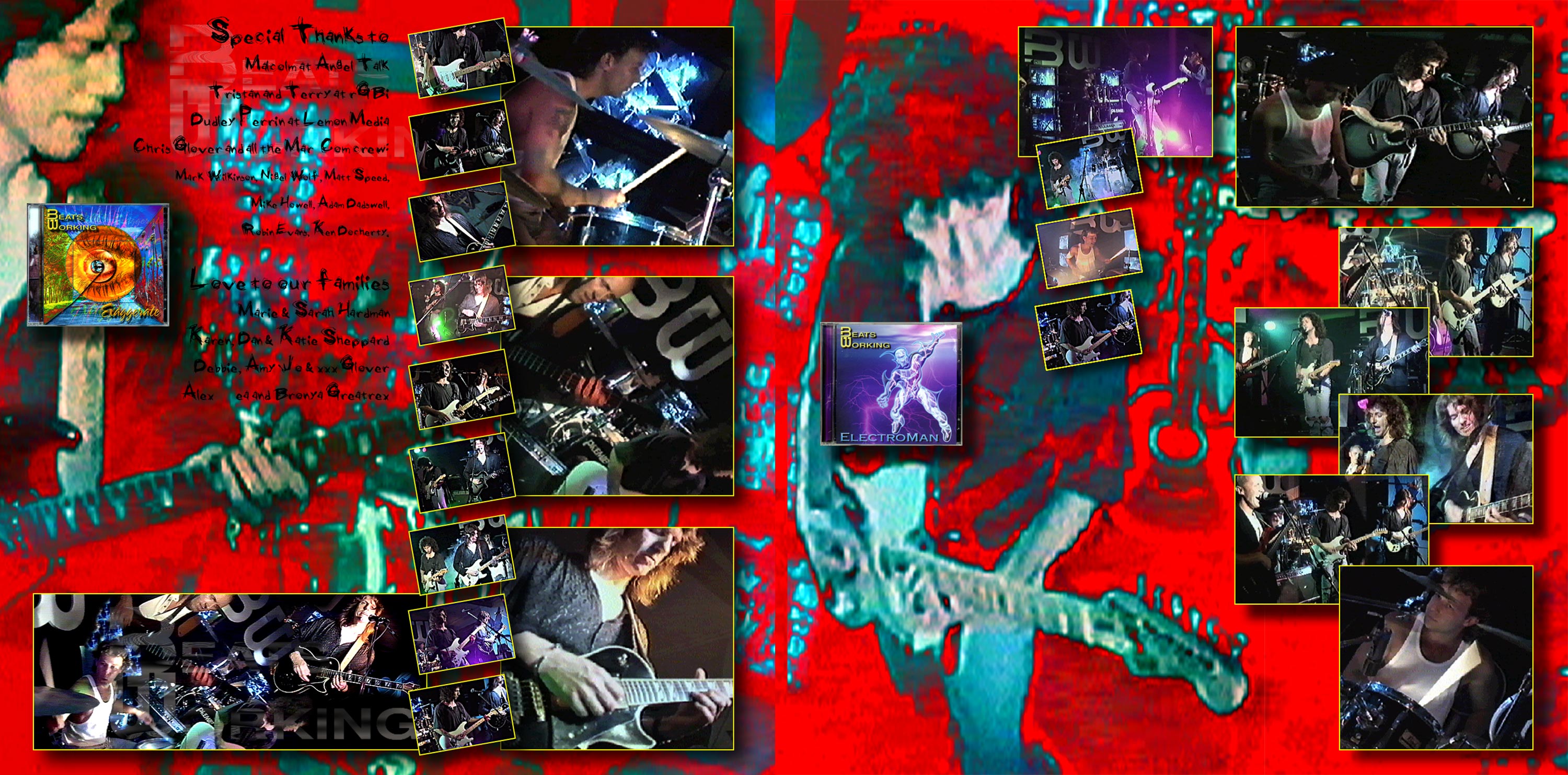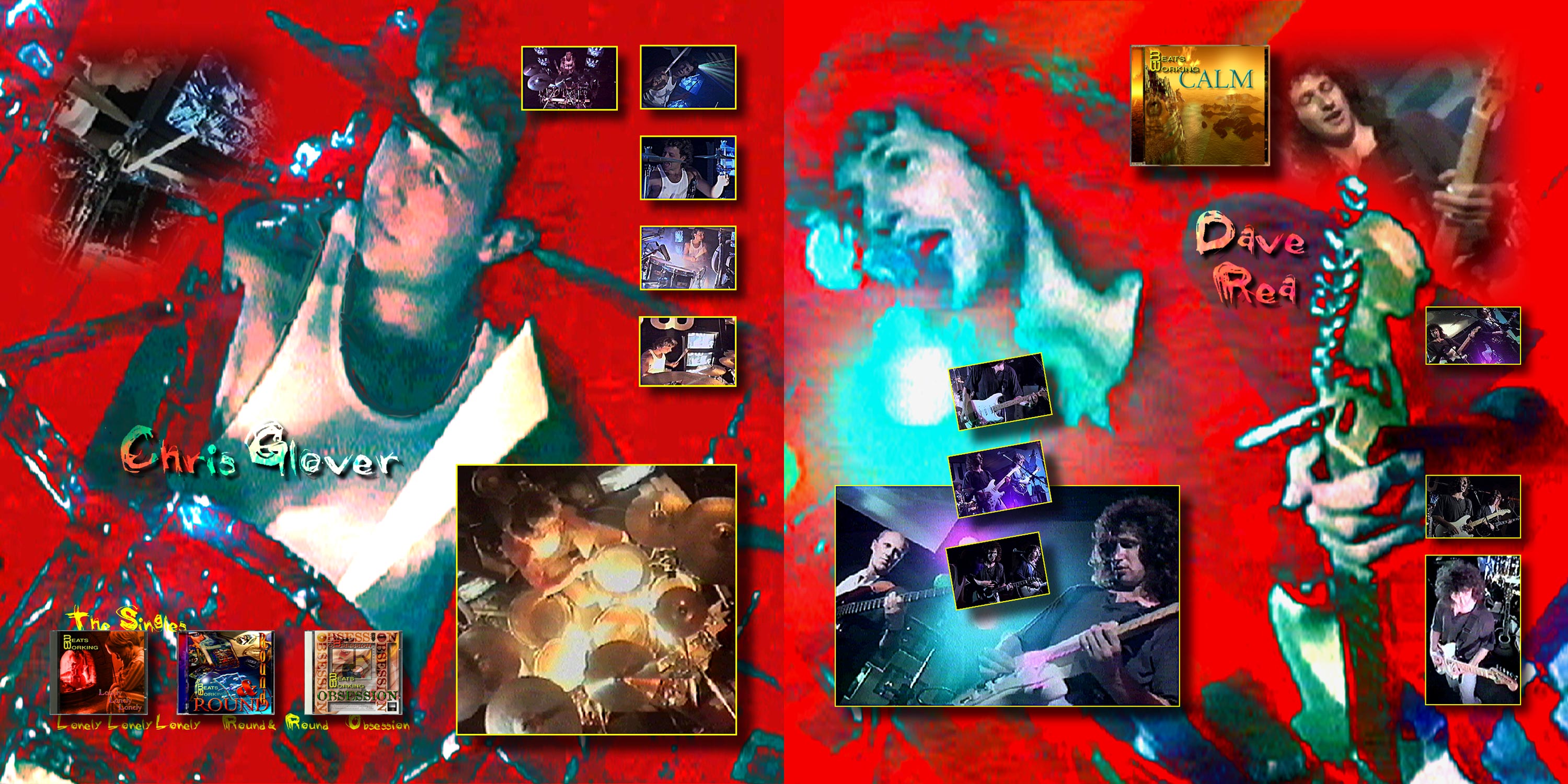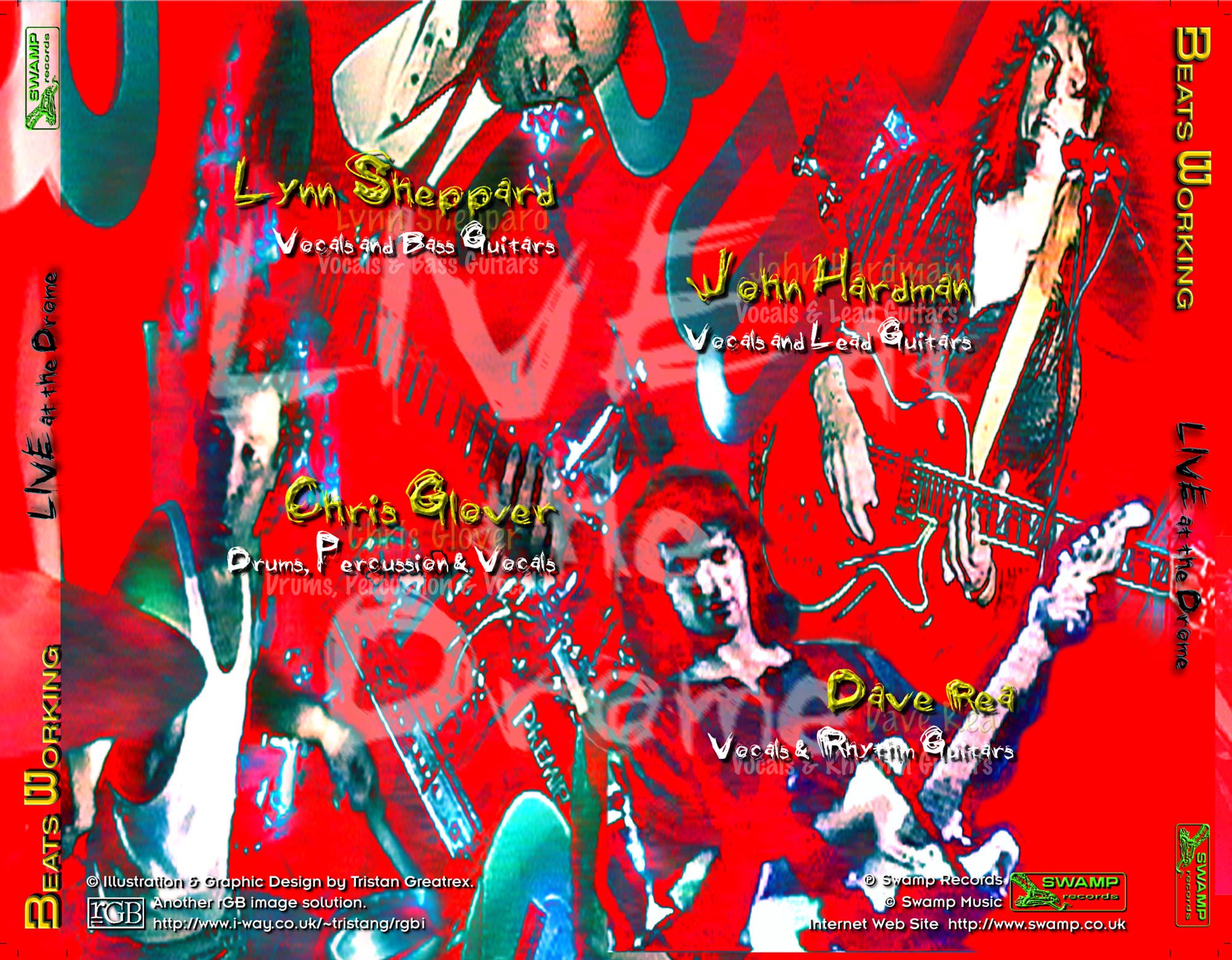 Recorded at the West London Aero Club