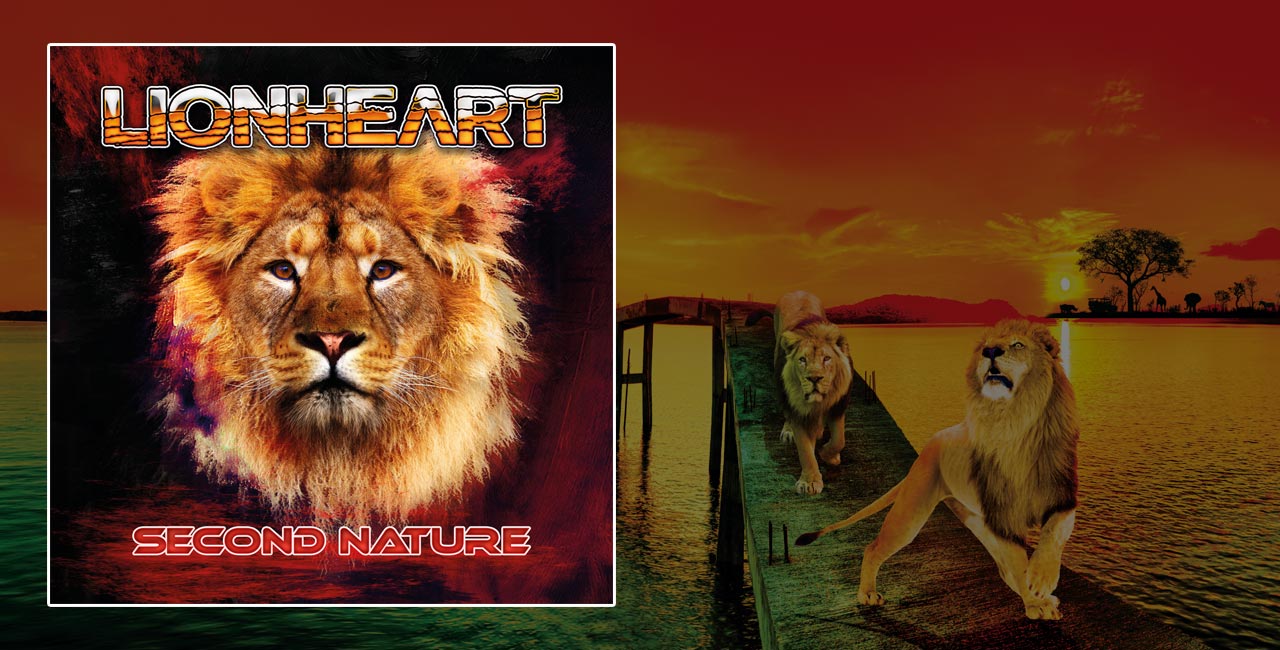 What an amazing journey this is with such an amazing band.

Having been aware of LIONHEART in the 1980's, all went quiet. Band members Steve Mann and Rocky Newton joined MSG (McAuley Schenker Group) and in my opinion, was the best Michael Schenker line-up ever.

Story of how I got involved....

Examples of the marketing campaign...
STAY TUNED - To be updated.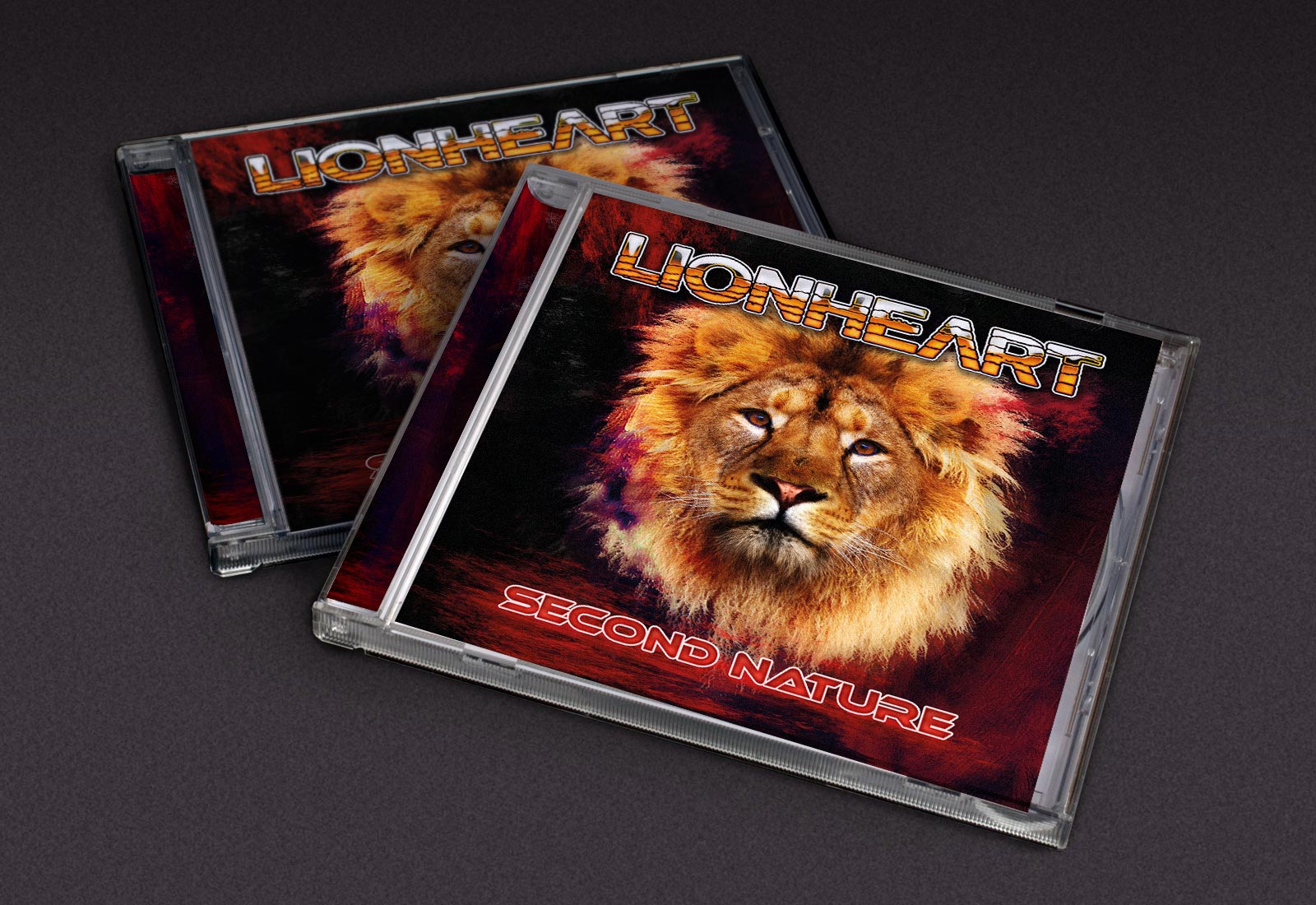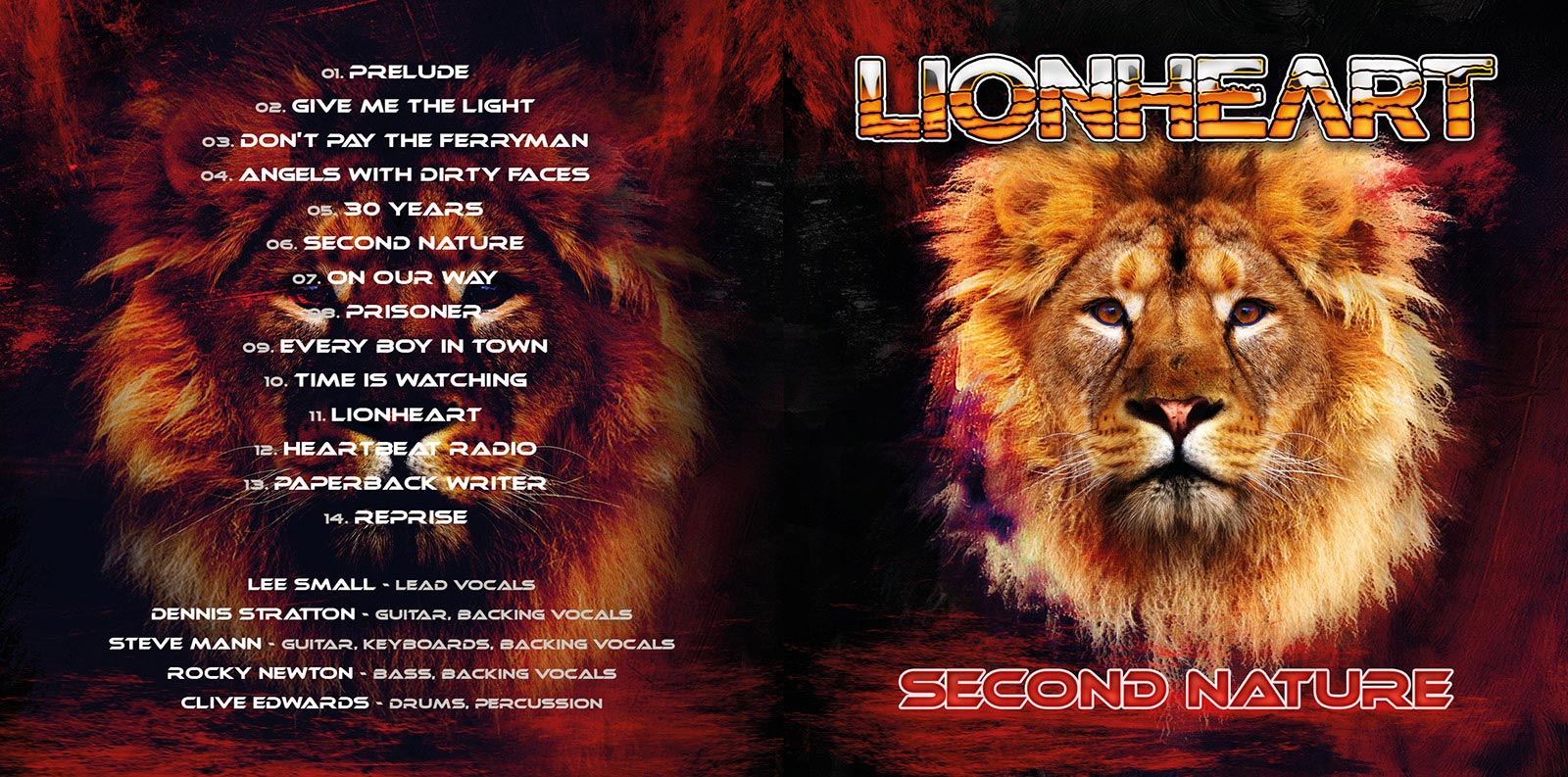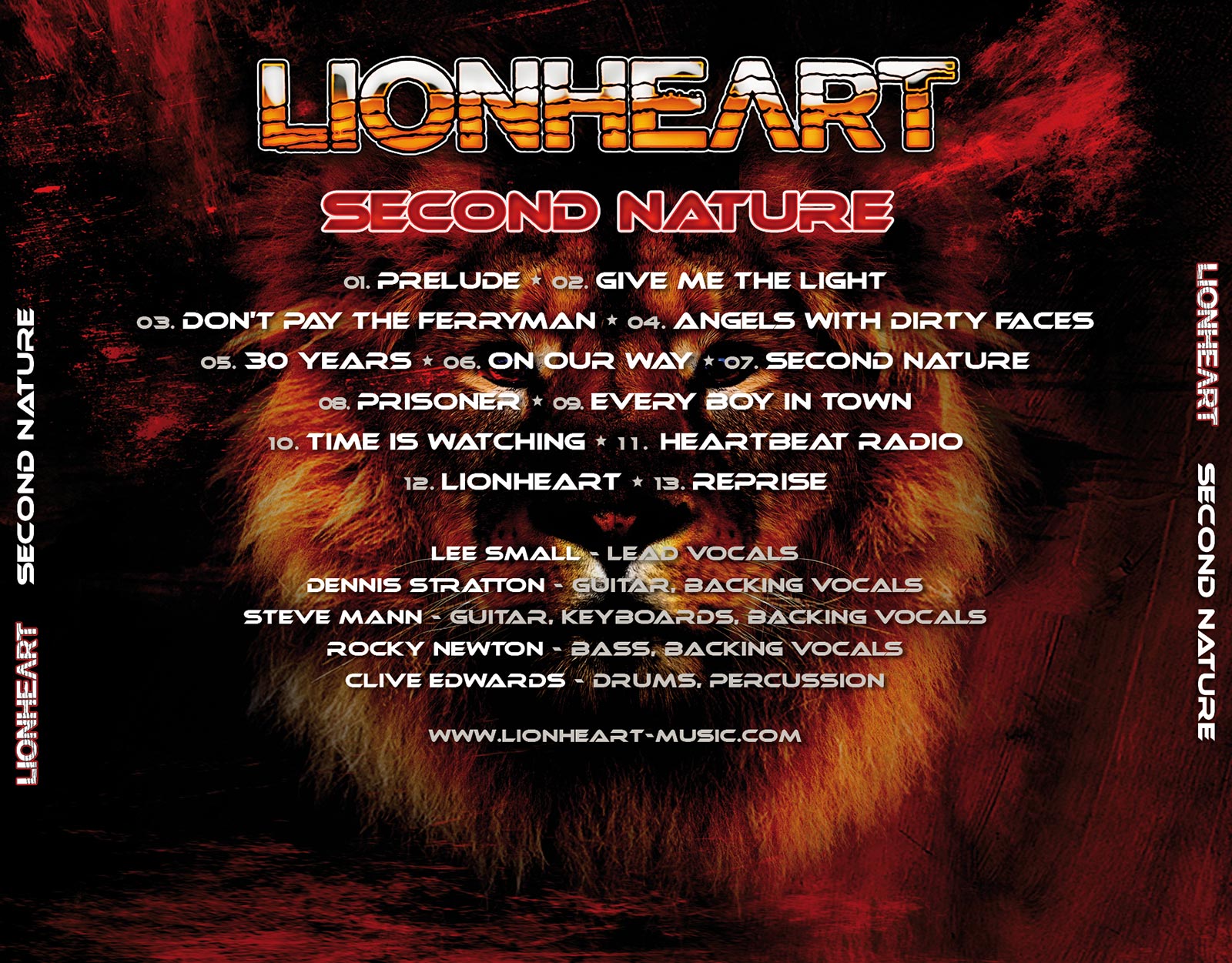 Japanese CD: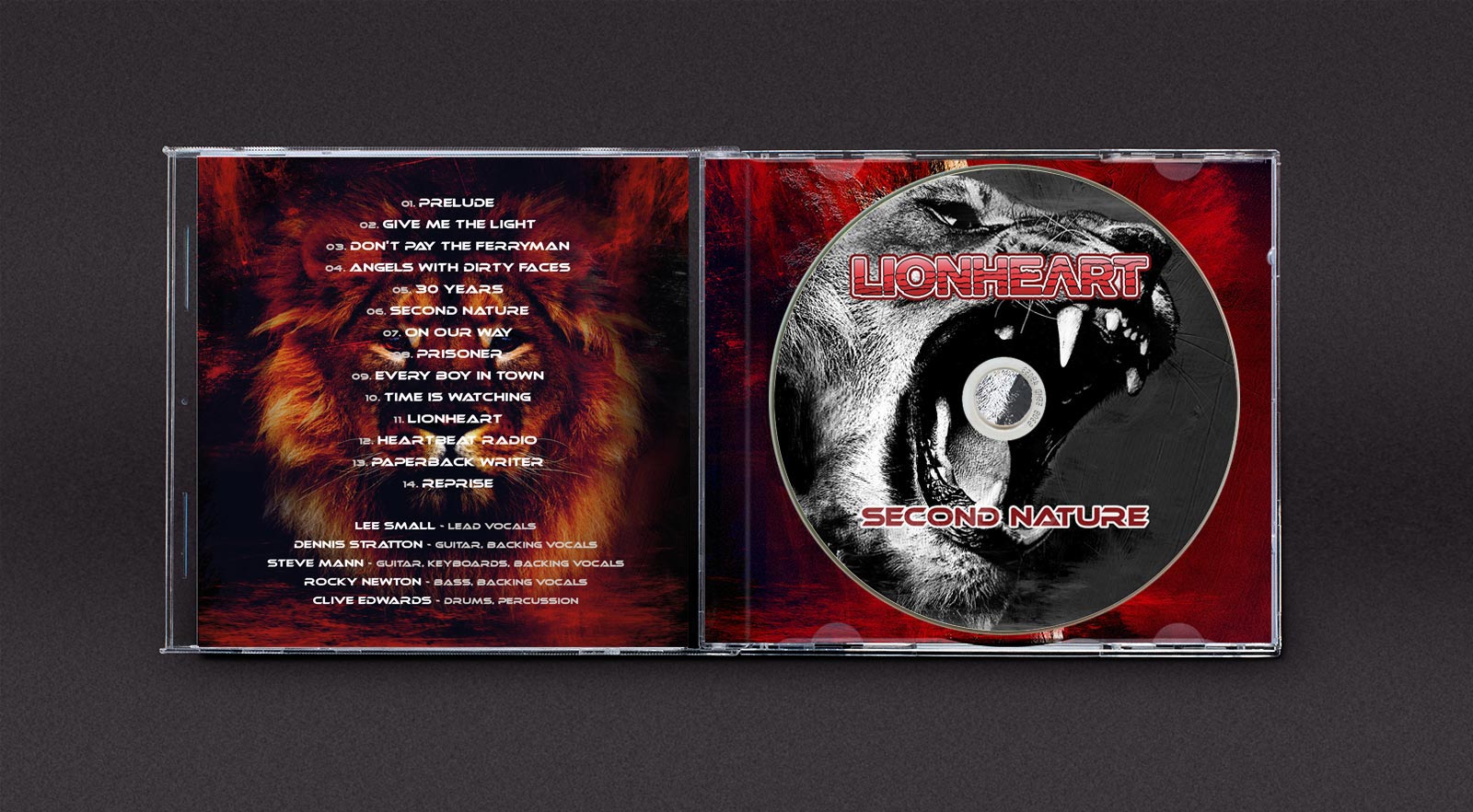 Circle of Bands v4: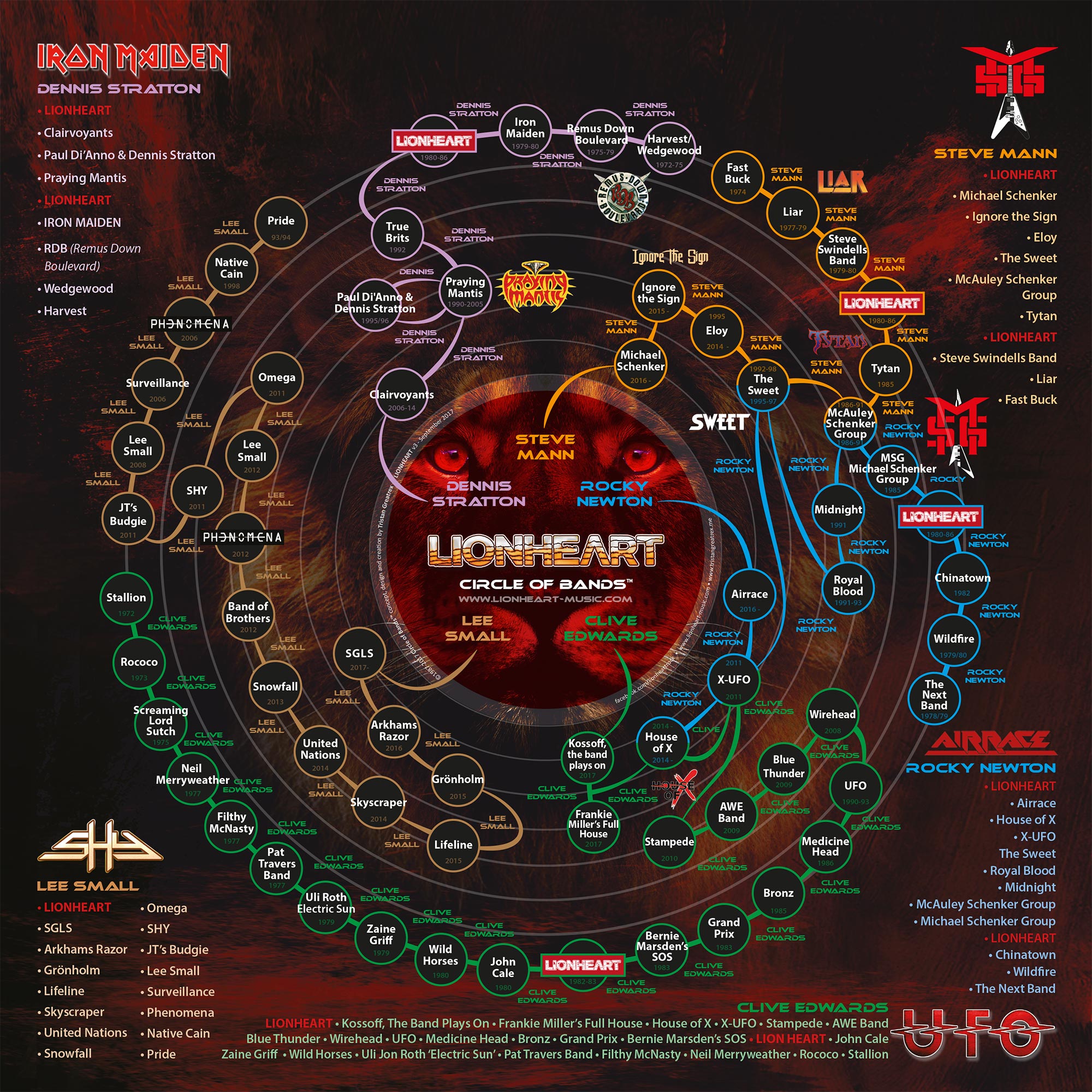 Circle of Bands V4 - Rear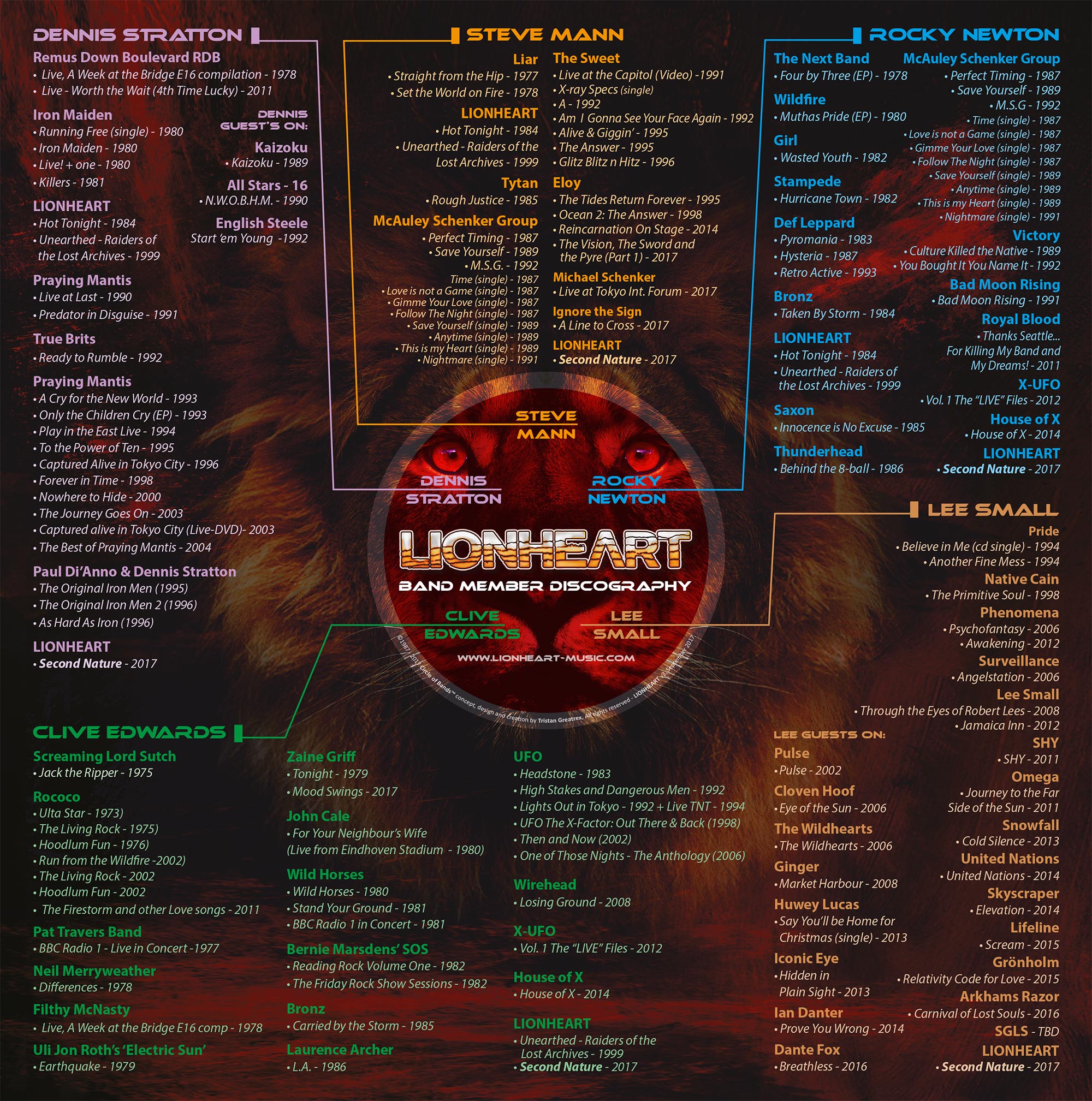 T-Shirt mock-up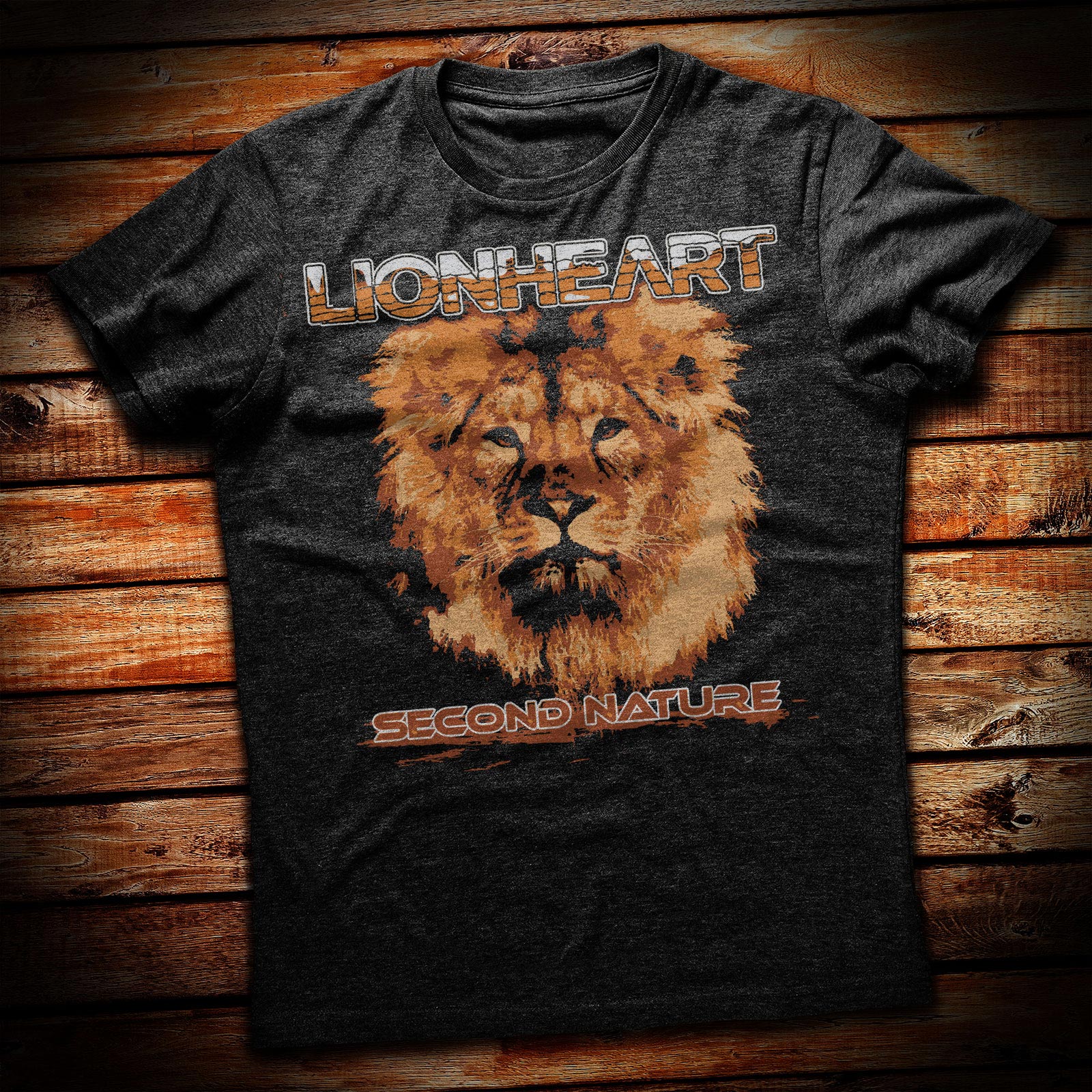 Inside Rear Jewel Case: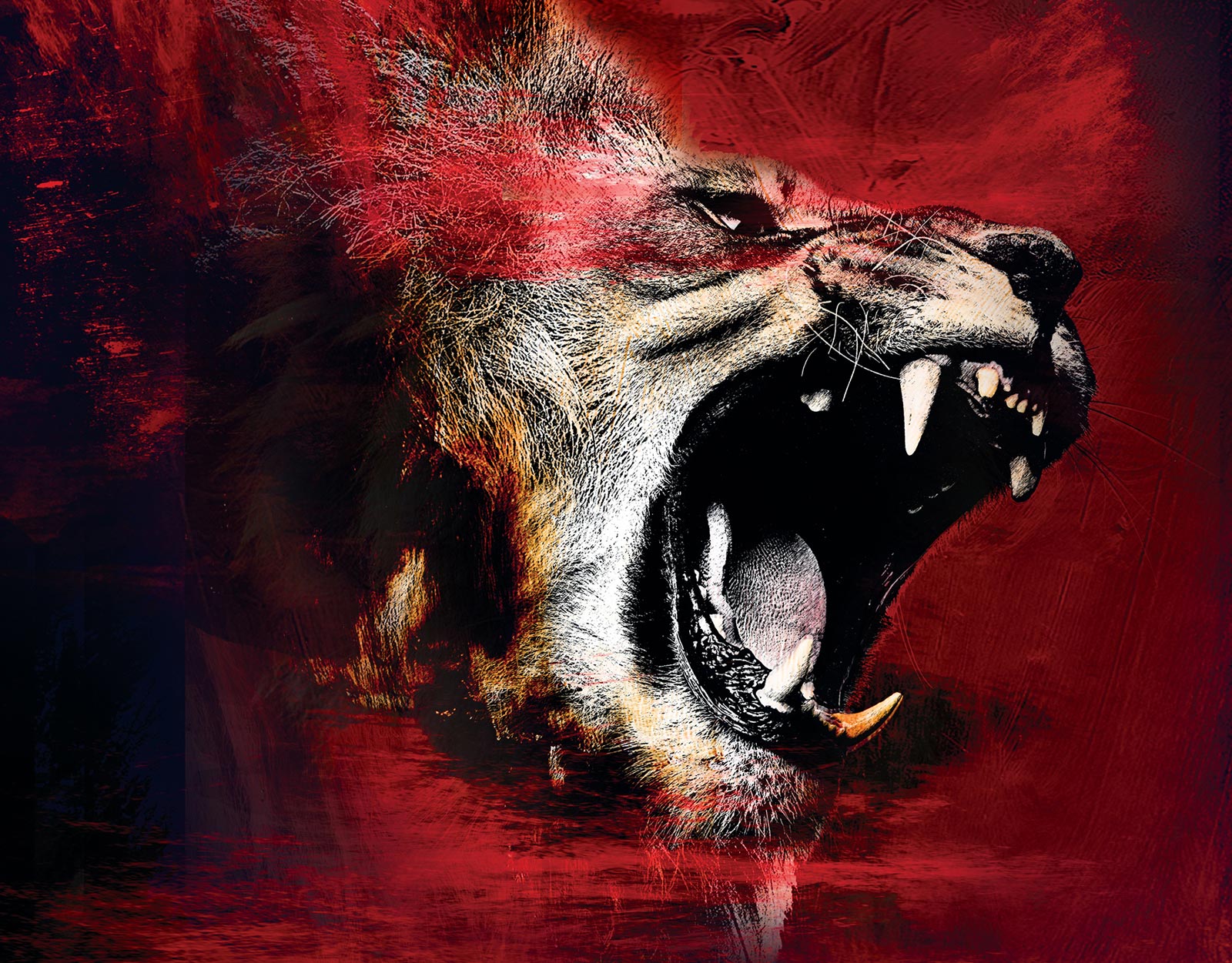 Japanese release date advert - Created by Tristan Greatrex on behalf of KING RECORD Japan)

LIONHEART had the enormous luck (or perhaps divine intervention?) to stumble across Tristan Greatrex a month or so before the release of SECOND NATURE. We were so happy with the album and were convinced it would be a classic, but we hadn't even thought about the artwork. Quite simply, Tristan instantly "got it". He understood the music and what we were trying to say and he created what we can only call a masterpiece of graphic design. In the words of the man himself: A great deal of thought was put into the packaging of 'SECOND NATURE', remembering that this a vital part of any release. The booklet is packed with lyrics, band and recording details, photo's and contact details. In addition, a four page doubled-sided fold-out titled "Circle of Bands" on one side and on the reverse, "Band Member Discography". The 'Circle Of Bands' creation was perfect for Lionheart as band members, Steve Mann, Rocky Newton, Clive Edwards, Dennis Stratton and Lee Small - SHY & Phenomena & Skyscraper have recorded and performed with such amazing rock bands. As the layout was evolving, the list was getting longer and longer - It was fairly clear that a 4 page double sided fold-out was required to fit all the information - what an an amazing list this turned out to be, 55 bands and 130 albums between the five Lionheart members. Here is just a glimpse of some of these rock groups listed: Iron Maiden - Praying Mantis UK Rock - Metall - Michael Schenker Group - Mc Auley Schenker Group - UFO - The Sweet - HOUSE of X - Airrace - X-Ufo - Eloy Master - Tytan: The Official Facebook Page - Ignore The Sign - Wild Horses - Skyscraper - SHY - Arkham's Razor - Def Leppard - Saxon (Official) - @Remus Down Boulevard - Victory (band) - Uli Jon Roth - Pat Travers Band - Bernie Marsden's SOS - Laurence Archer - For the other half of band names and full list of the album appearances, please check out this amazing album, SECOND NATURE.

Steve Mann, from Lionheart