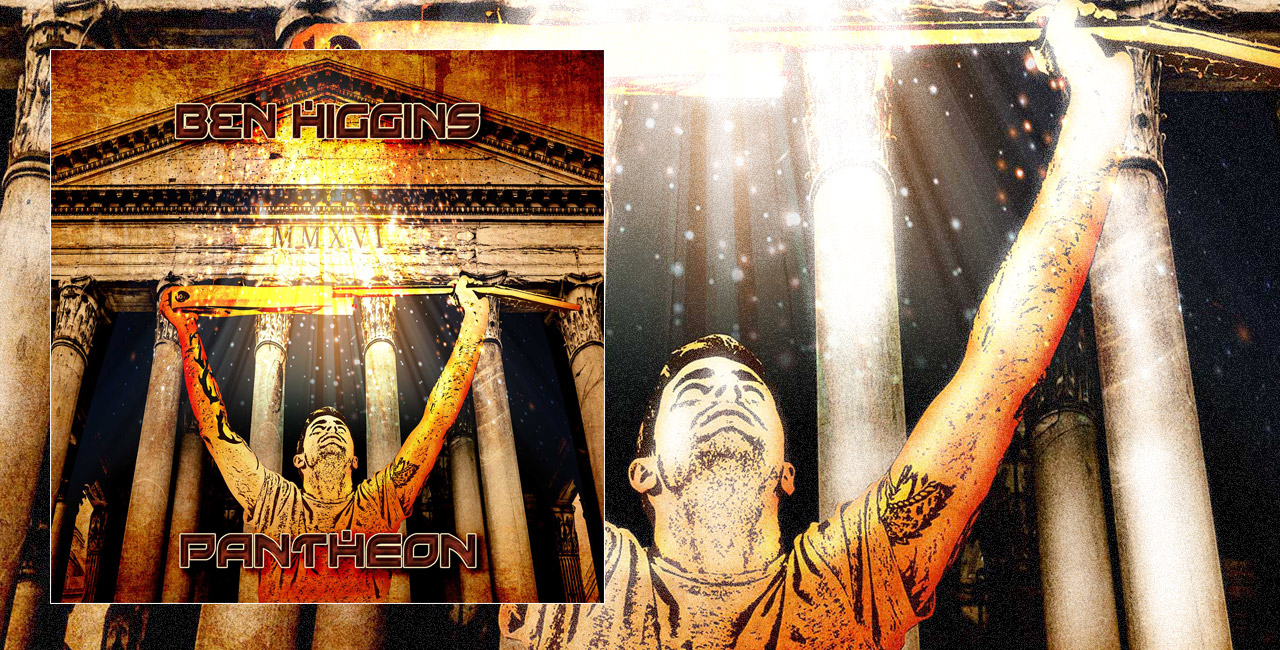 Pantheon
Artist/Band
Label
Release Date
Pantheon is a seven track instrumental solo album by Ben Higgins:
1. Gott Mit Uns
2. I'm the Bad Guy
3. Silos of Doom
4. Weight of the World
5. Deify
6. Deus et Satanas
7. The Man Who Went to Hell
Ben Higgins is a guitarist and composer who started a metal band called The Reckoning back in late 2003/early 2004. These days, it's taken the guise of a one man project with guest appearances from several of my fast fingered guitar comrades and featuring the vocals of the awesome Rob Lundgren. Ben Higgins Official Youtube channel. 
Aside from writing and recording, Ben has been teaching guitar at GuitarMasterClass.net since 2010.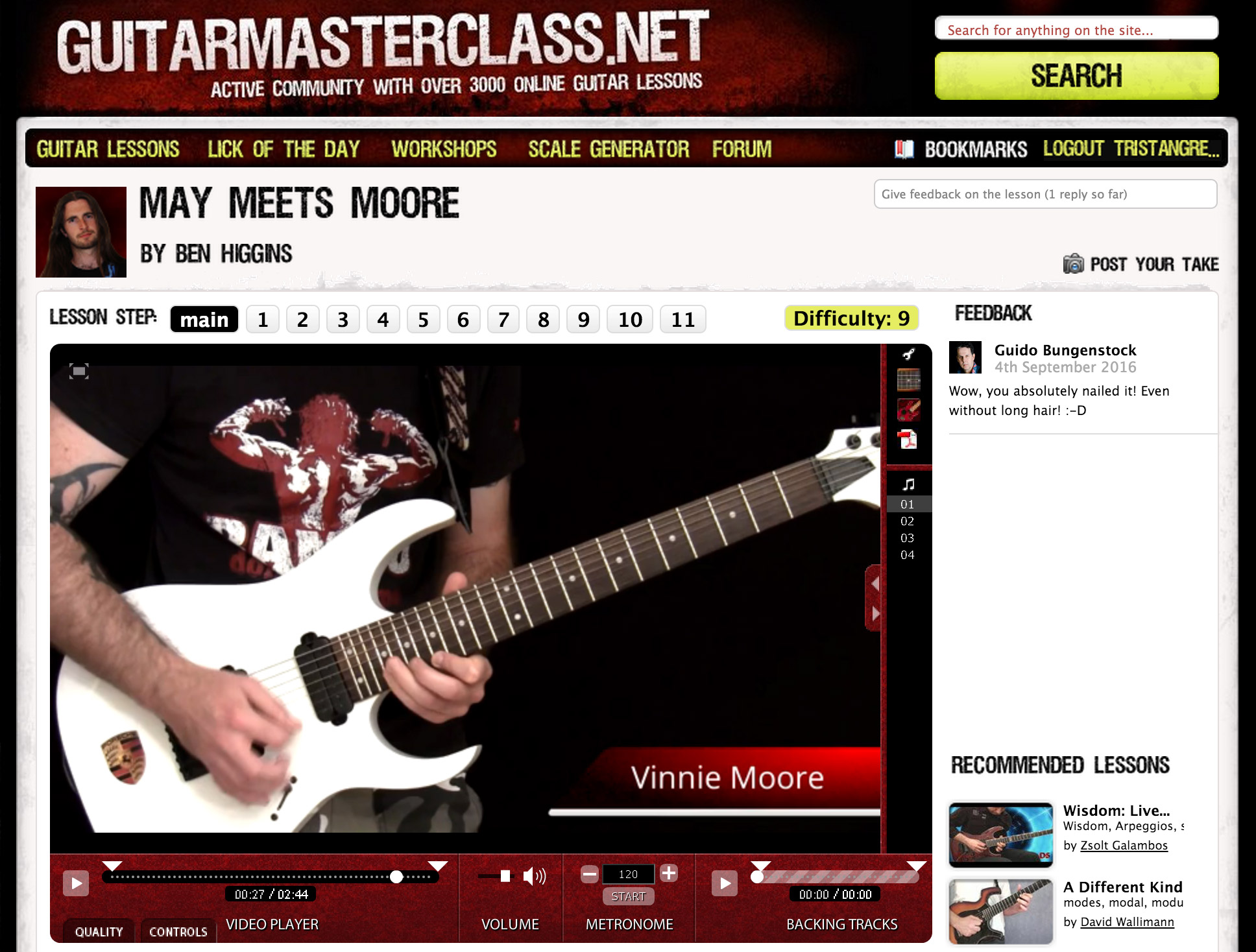 Head over to the Guitar Master Class website but first watch Ben play his latest lesson
'MAY meets MOORE'
Another inspirational lesson from Ben as he play his 'Vinnie Moore arppegios' lesson:
Ben performing on one of his GuitarMasterClass
One of the high points of this has been the "30 Shredders in One Solo" video that's been a huge hit in the guitar world with over 4 million views. Inspired Ben recorded a follow up titled "Another 30 Shredders".
Magazine features


Guitar World Magazine have a dedicated page to BEN "Latest Ben Higgins" and another huge guitar magazine, Guitar Player .
BRIEF:
Ben contacted me a couple of months before the release - "The album is to be called PANTHEON, because many of the song concepts are based around gods or religion and I wondered if you would be interested in coming up with the album design?".
Ben is so easy to work with as he has very strong ideas/visualisation of how the album should be presented.
Ben: "One possible idea was to have my hands raising the guitar horizontally skyward, so it would take up the bottom half / middle of the pic... and it's surrounded by some sort of celestial light, shafts of light, beams etc... I could take some pics for that which you could improve and manipulate. For some reason I'm feeling a colour scheme of golds, yellows, bronzes... I'm not set in stone with any ideas yet so there's some scope for experimentation.."

Below: Various concepts/album cover development based on Ben's brief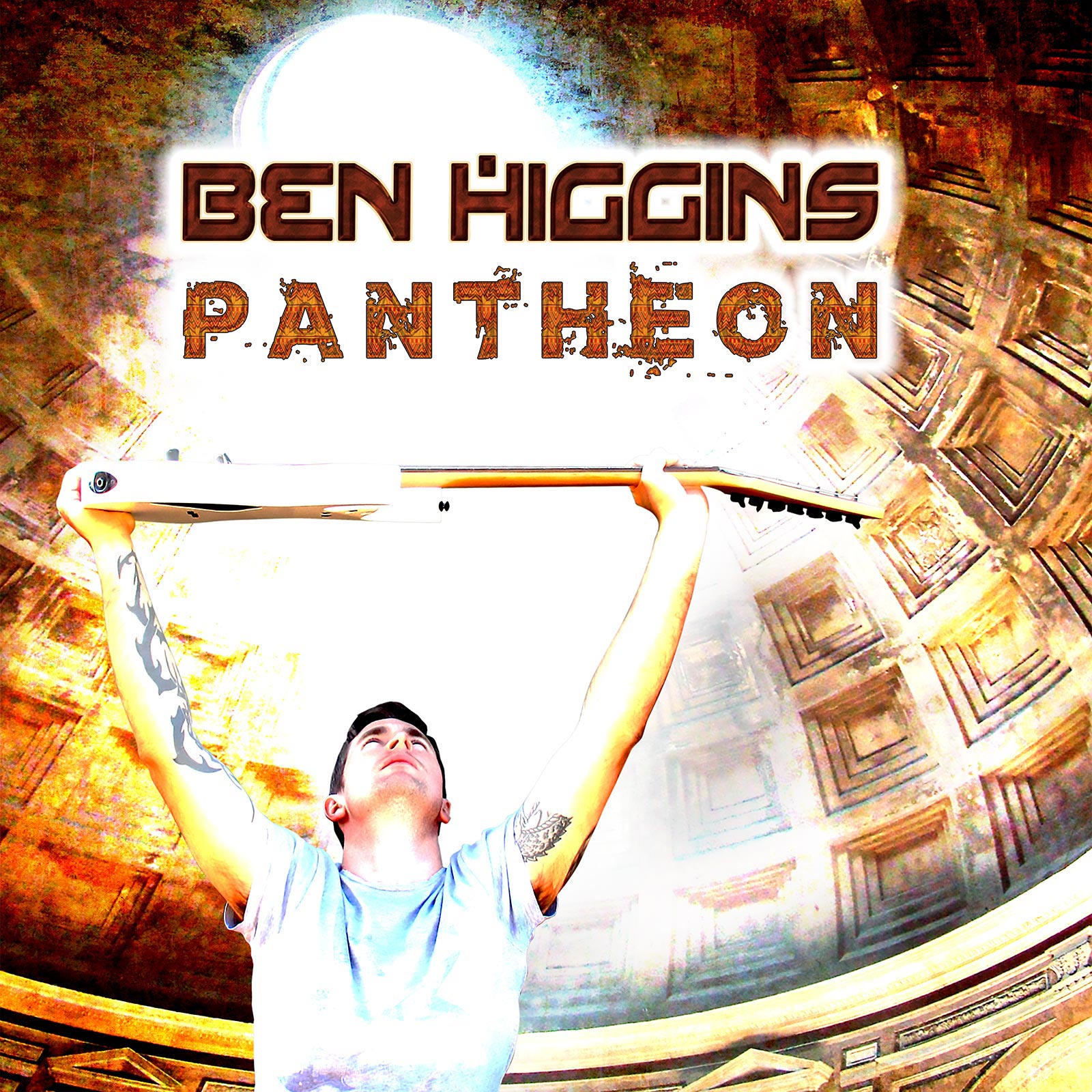 Initial Concept - Within the OCULUS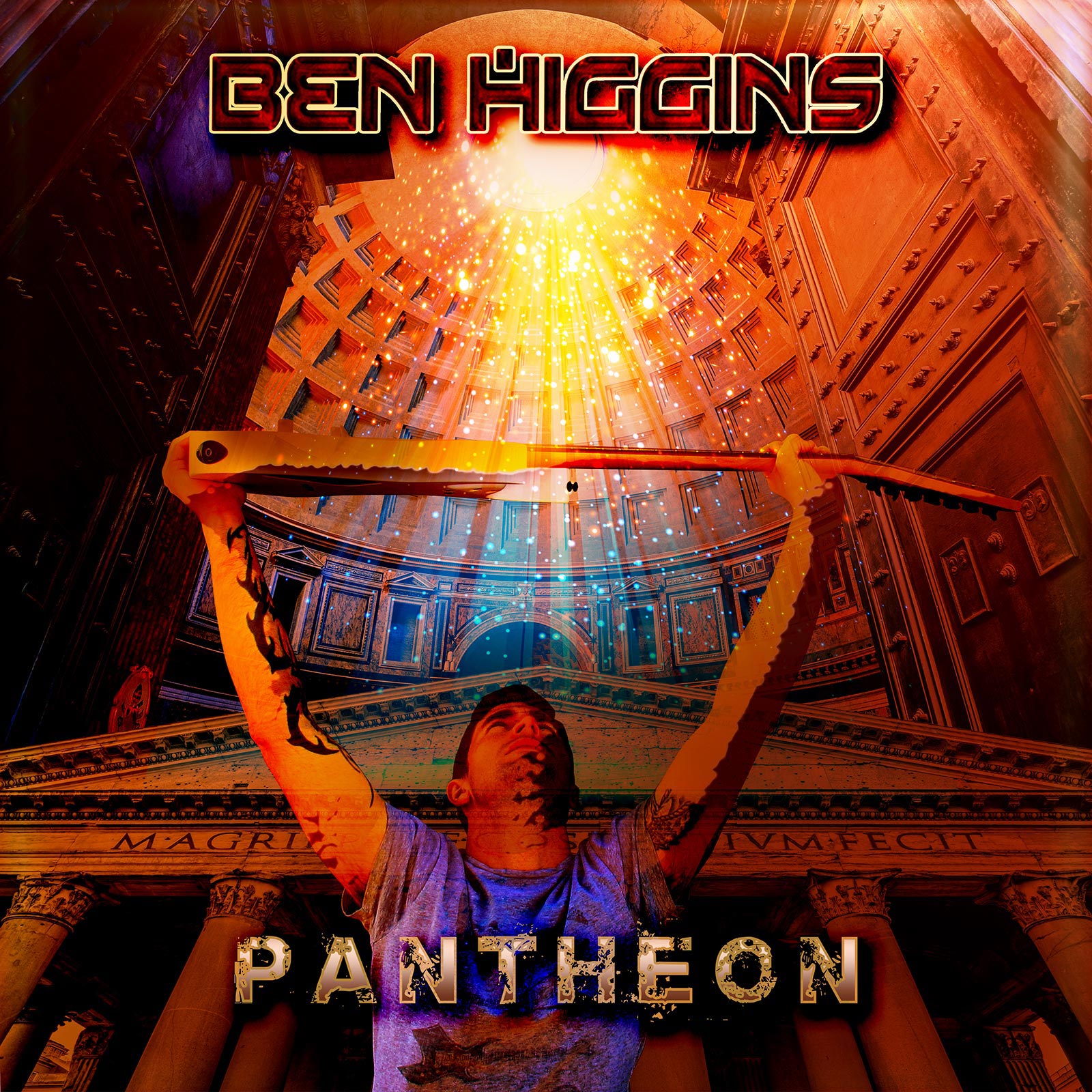 Visual 2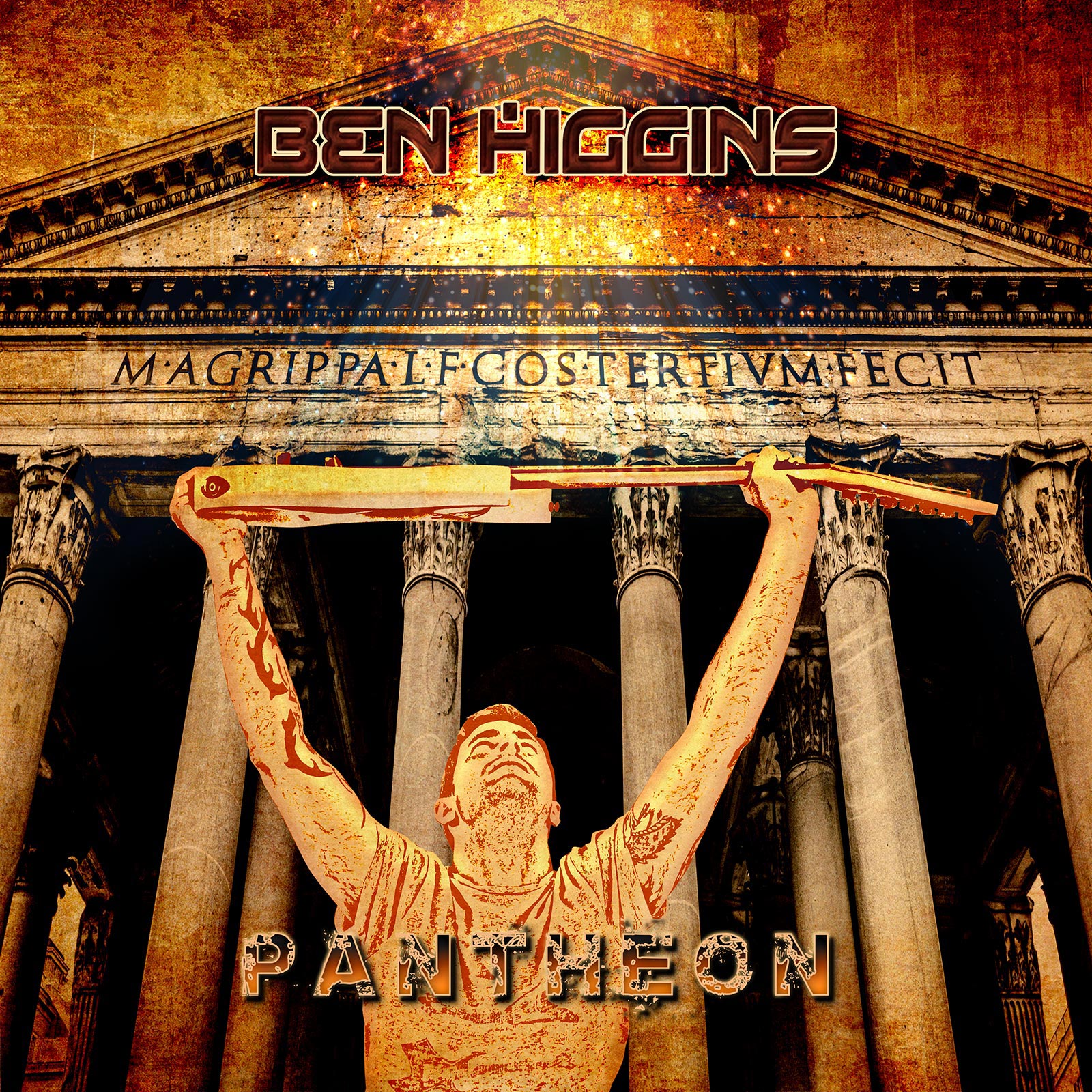 Alternative design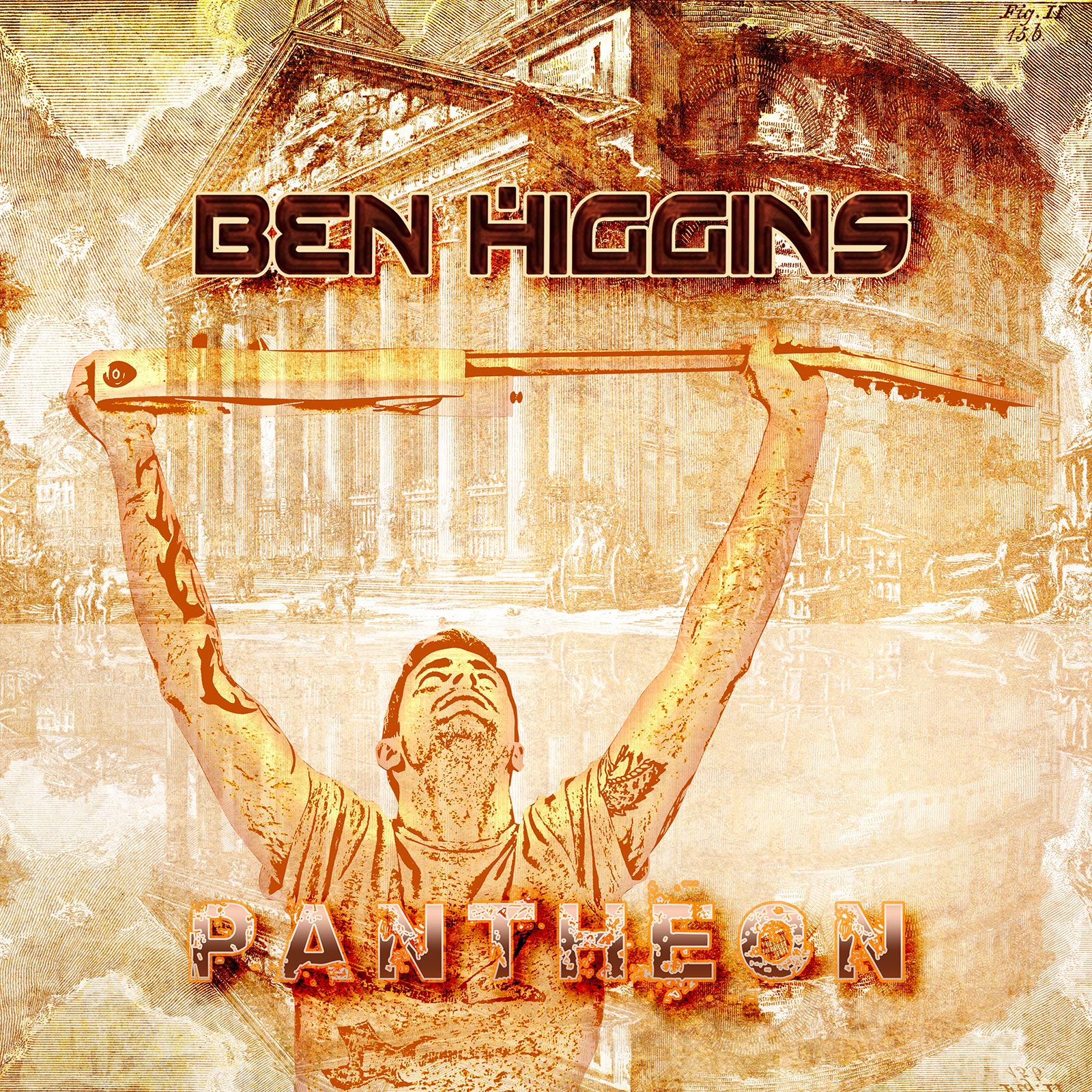 Different background, same concept
Pantheon was a different theme than anything I'd previously done. Some of my previous work had inspiration from "below" but this album was full of ideas dealing with the "above", so I wanted something that hinted at the celestial but still taking in my love of mythology and history. It was Tris's idea to include the actual Roman Pantheon and I was sold!