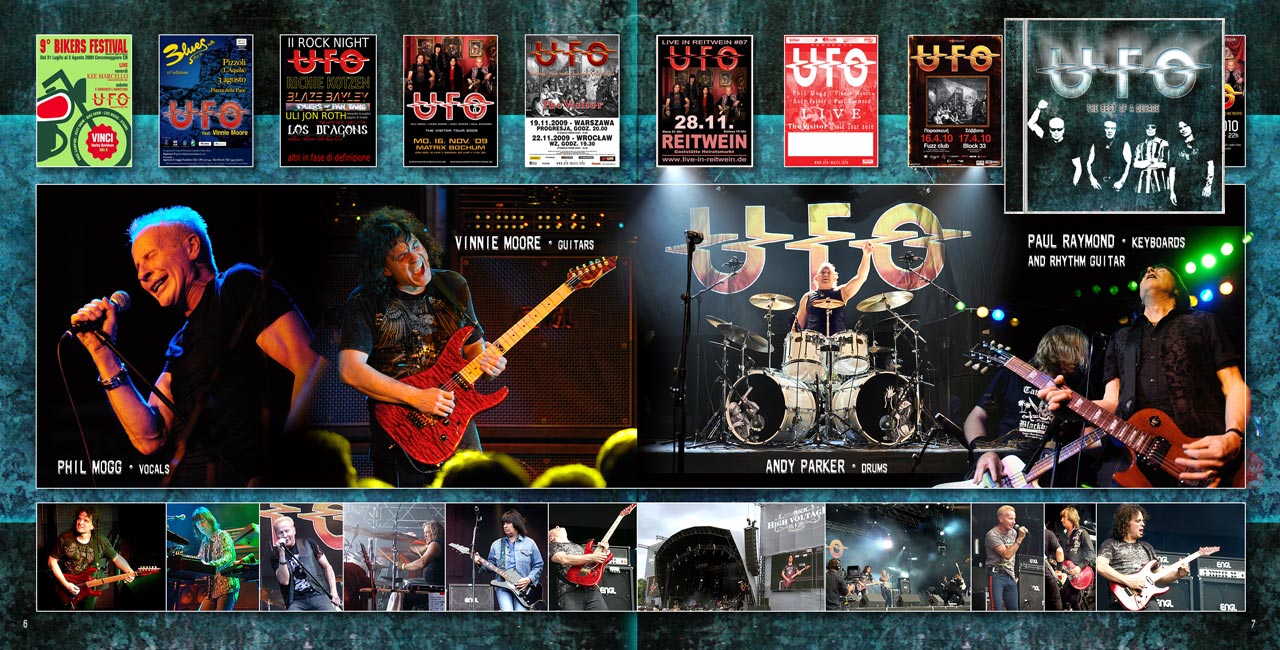 The Best Of A Decade
Artist/Band
Label
Release Date
This is one of the most underated album of the 'Vinnie Moore' era - maybe because its a compilation and also because it doesn't contain any 'Seven Deadly' or 'A Conspiracy Of Stars tracks (only because this release was in 2010, prior to these albums). The mix of Live and Studio tracks are well balanced and have a huge amount of energy. UFO are without doubt the best live bands, always have been and always will be.

Design: I was pleased to work on this so soon after 'The Visitor' artwork. I get severe withdrawl symptons after the album is pressed - the process of producing any album cover is intense and totally immersive, as are all creative processes. So I was delighted that the record company wanted to release 'A Best Of A Decade'. There was going to be a fair amount of information to place in the booklet and the challenge was - How to fit it everything onto eight pages? I wanted lots of live photographs and having run the Misty Green and Blue website for the past twenty years, I was always struck on how many amazing posters from around the world, featured UFO in the promotion of concerts.

I decided that the booklet layout would be in horizontal thirds, and after choosing the content managed to get:
29 posters across the top section,
32 live photos along the bottom and
Any story write-up would be through the middle.

The posters were no problem as they are all in the 'Posters' section of the website. The photographs were a little more tricky but luckily I always credit the photographer with a name check and web link, so tracking down and asking permission was relatively easy, albeit time consuming. Over the years, I know that there are five photographic contributers who had to be part of this album:
John Price
Frank Bruyneel
Richard Ward
John Wilde
Kate Moore
Thanks to all these photographers who gave their permission and helping the packaging design and production along.

The CD label was fun to create with the years in concentric circles, blended and faded into the background, as if you were going through a time tunnel. What was even more fun was the design and production of 'Circle of Time'. Those of you who have 'The Visitor' 12" Vinyl, will have seen the concept printed on the paper sleeve. My initial concept was first commited to print in the 1994 UFO Japanese Tour program, something that I have been developing in my mind since the mid-eightees.

I feel very happy with the whole packaging of this release - it all connects well, provides information and detail of the past decade - a lovely package, worthy of such a great band.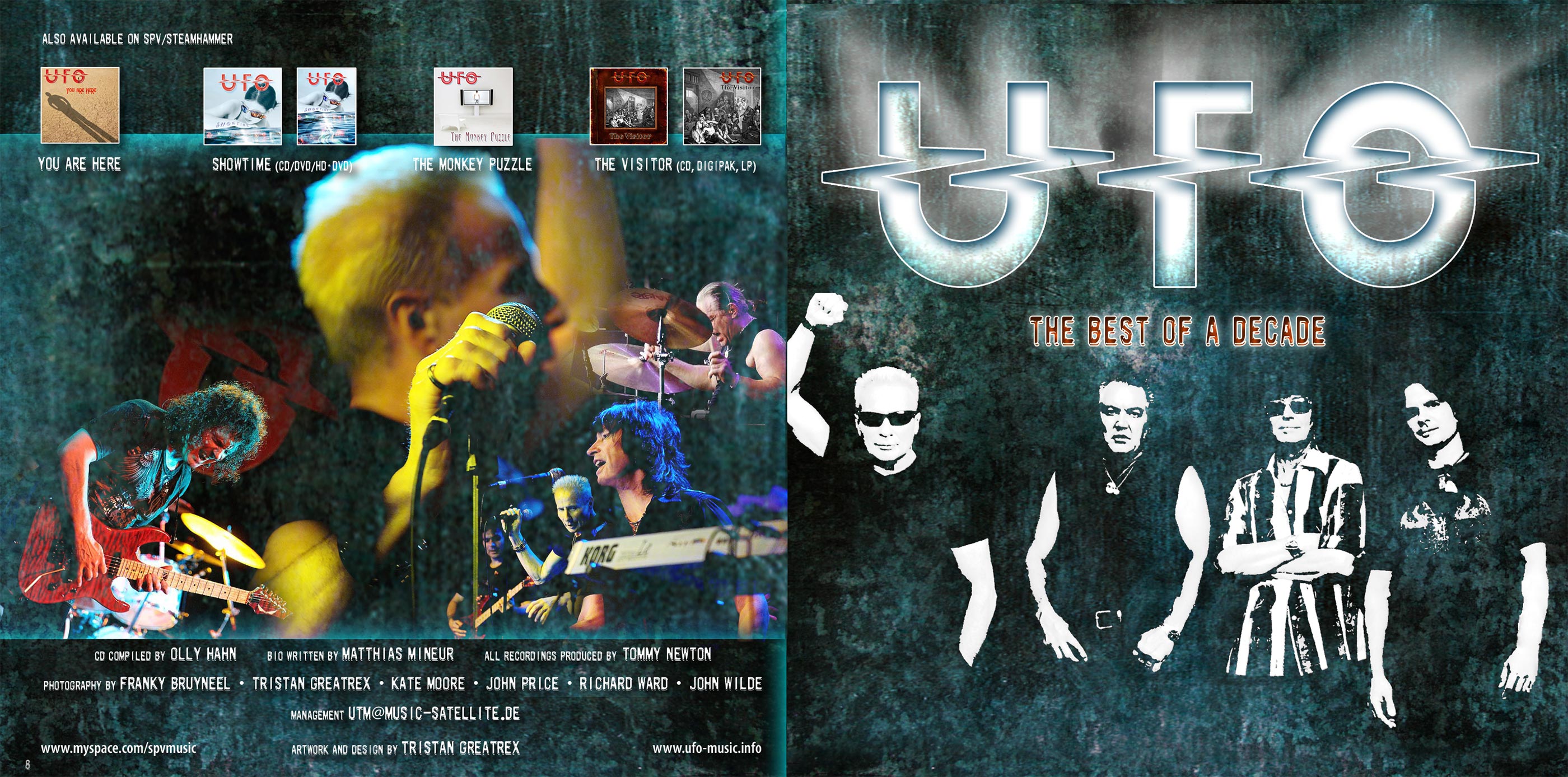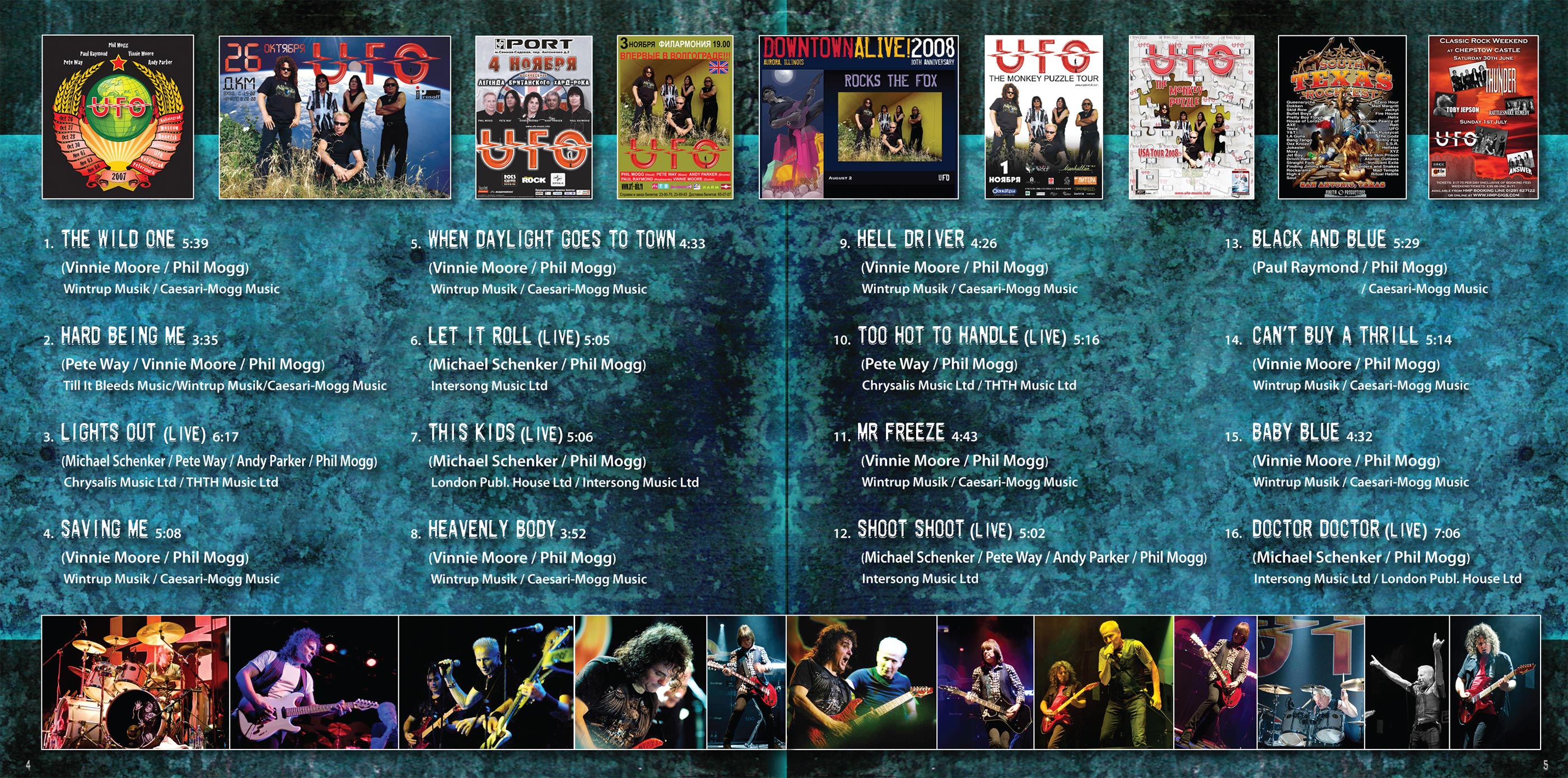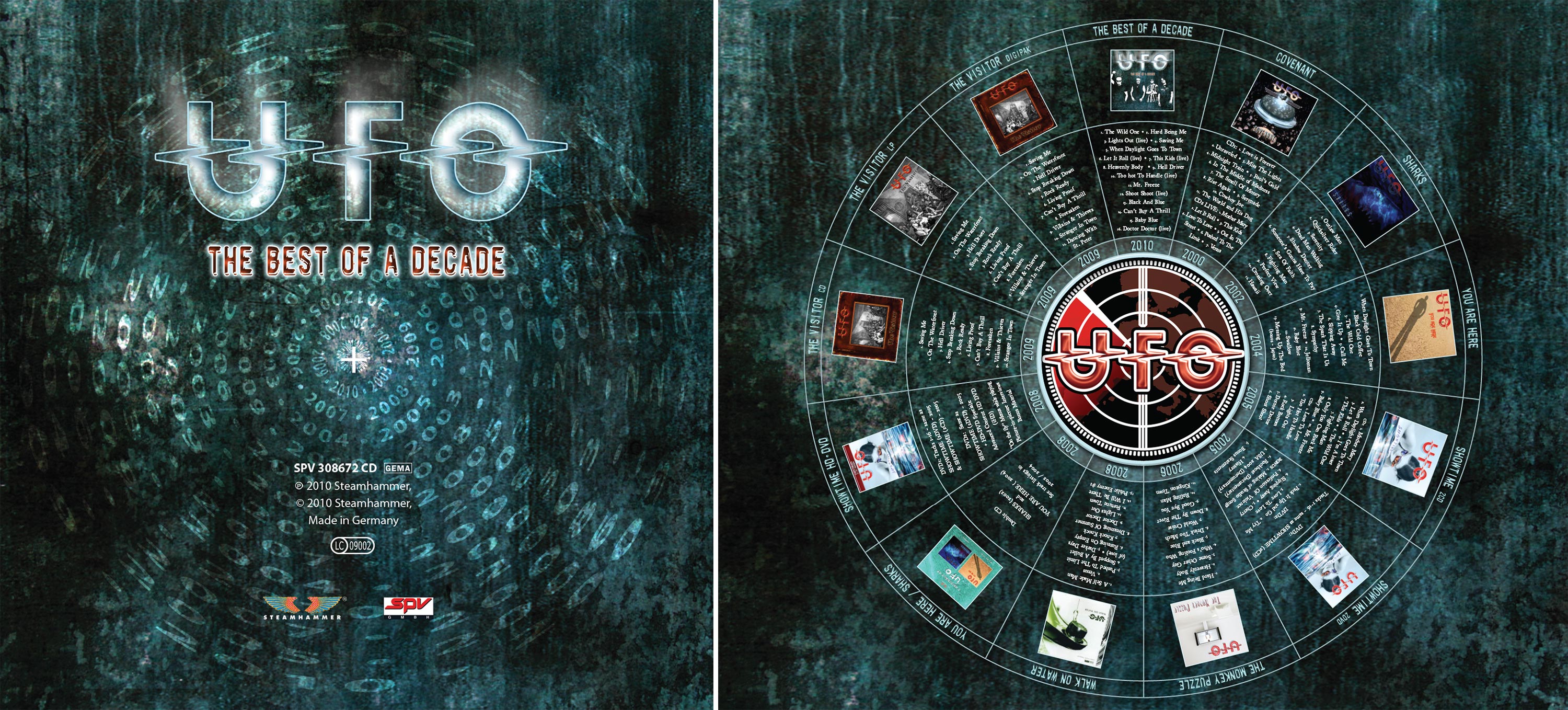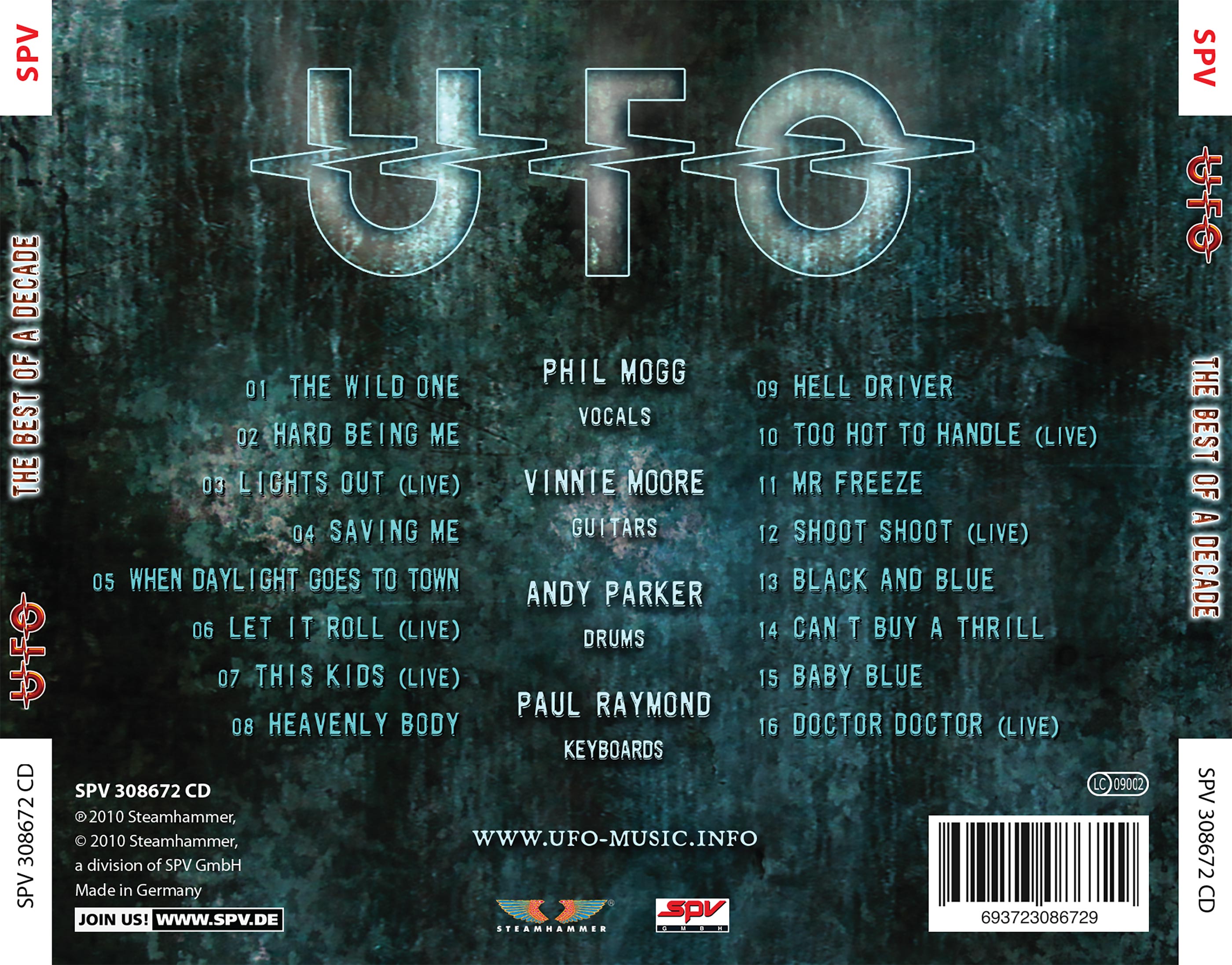 Album artwork by Tristan Greatrex.

Album sleeve credits, by UFO