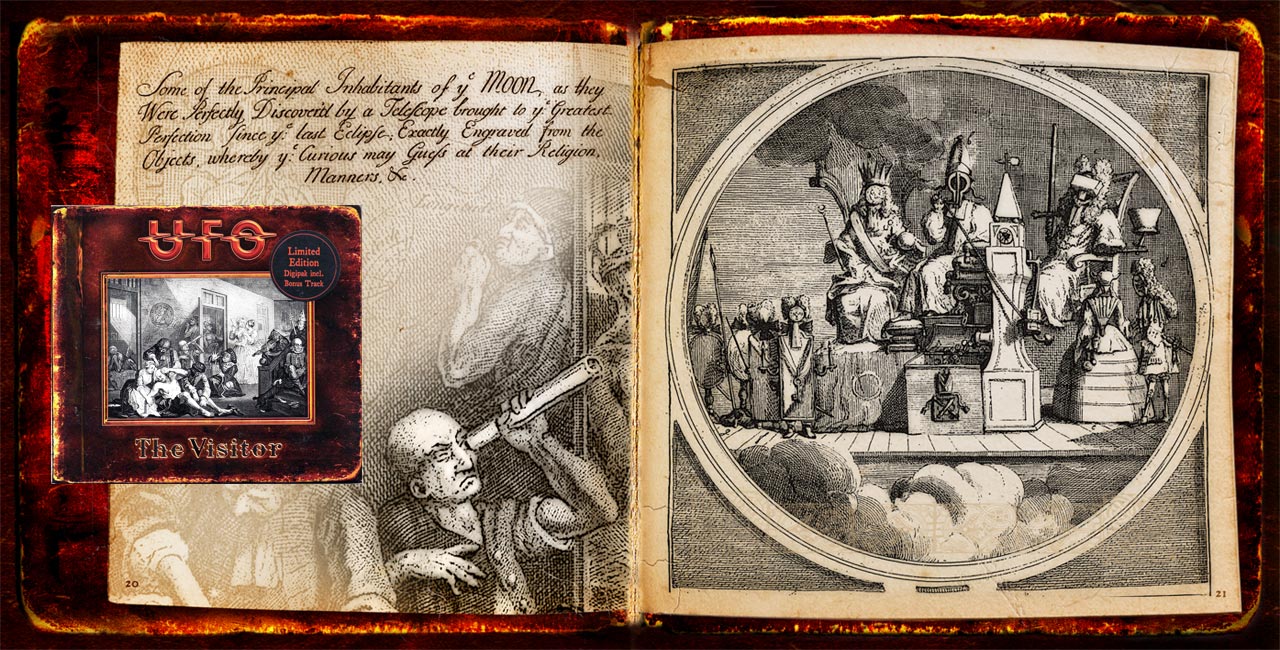 The Visitor - UFO
Artist/Band
Label
SPV/Steamhammer
Release Date
2009
Phil Mogg is really creative and has some interesting ideas. It doesn't just stop with the writing of music and his fine lyrics that we all love.
The brief initially were a number of title ideas and visuals were worked up from these, pne of them being 'The Visitor'.

Phil then spotted an old book in the local store and was heavily into the artworks of some of the old painters. One being William Hogarth an 18th-century English artist. Initially the design focussed on creating an old book with the view of making the CD booklet look as if it was old parchment. Phil wanted to put on the book, Hogarths, 'Rake's Progress'. A Rake's Progress is a series of eight paintings produced in 1733. The series of paintings shows the decline and fall of Tom Rakewell, who comes to London and wastes his money on luxurious living, prostitution and gambling. He becomes imprisoned and then ends up in Bethlem Hospital or Bedlam. The Visitor shows the eighth painting, where he ends his days in Bedlam, London's celebrated mental asylum.

You can see a Penny scribed on the wall, visitors would come and pay a penny to look through the peep hole as part of the days entertainment by the bizarre antics of the inmates.

The 12" Vinyl cover shows the full painting, although it has been slightly modified in texture and style to make it clearer and generate the most impact.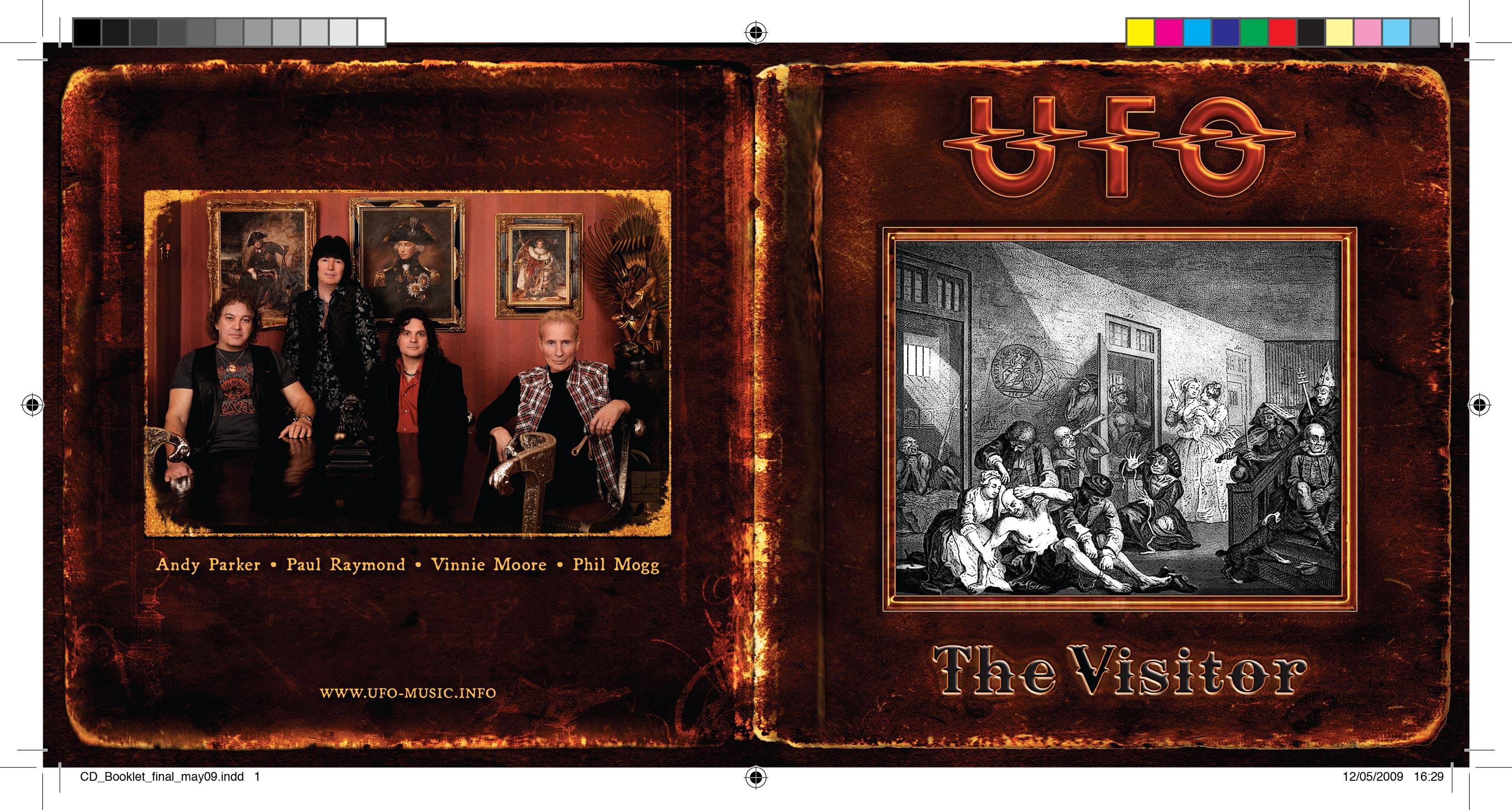 The 'Peep Hole'- visitors would come and pay a penny to look through the peep hole as part of the days entertainment in the late 1700's: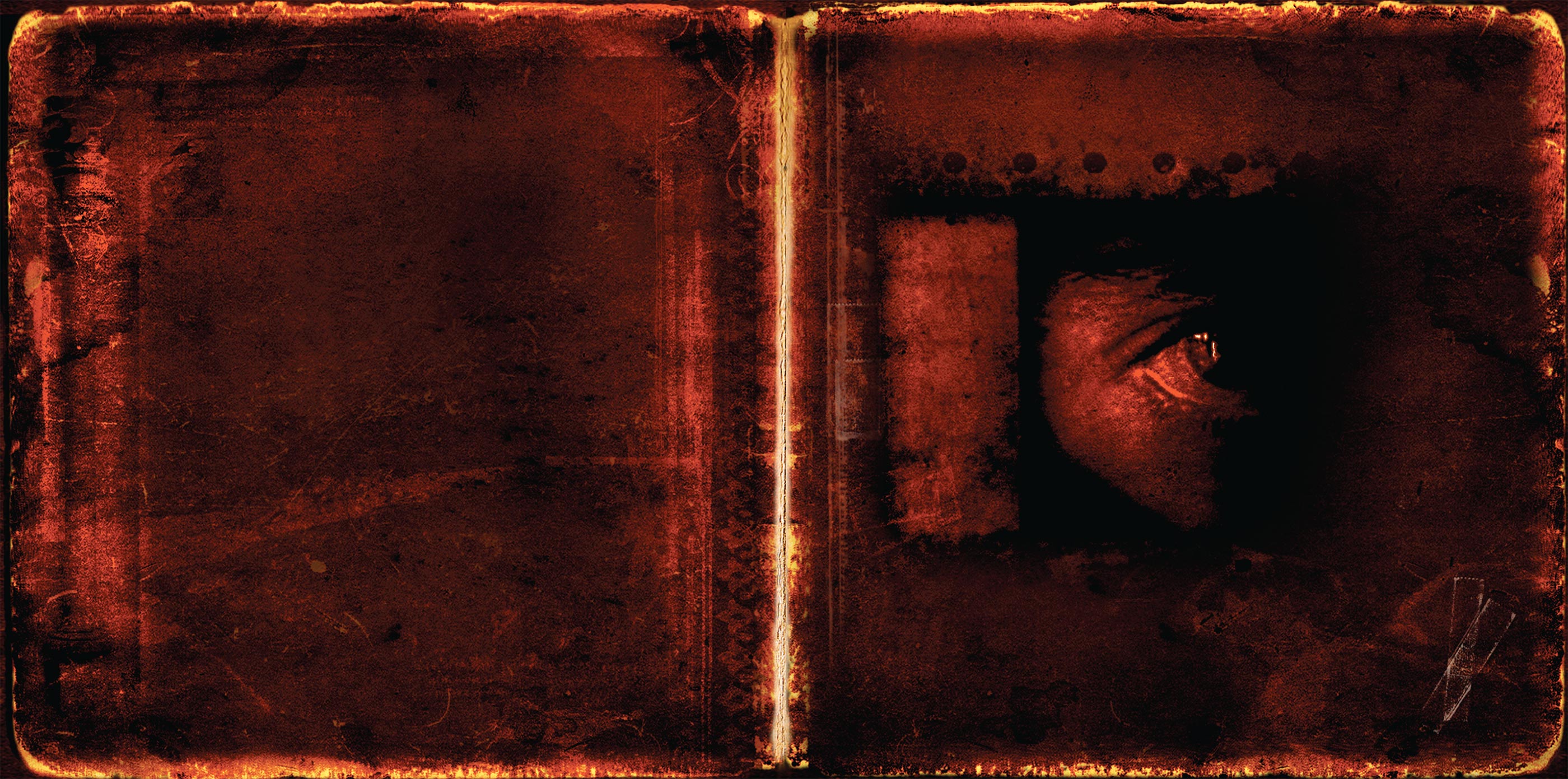 Old pages - Booklet designed theme - Note the following page numbers are out of order as you are viewing the paginated printers version: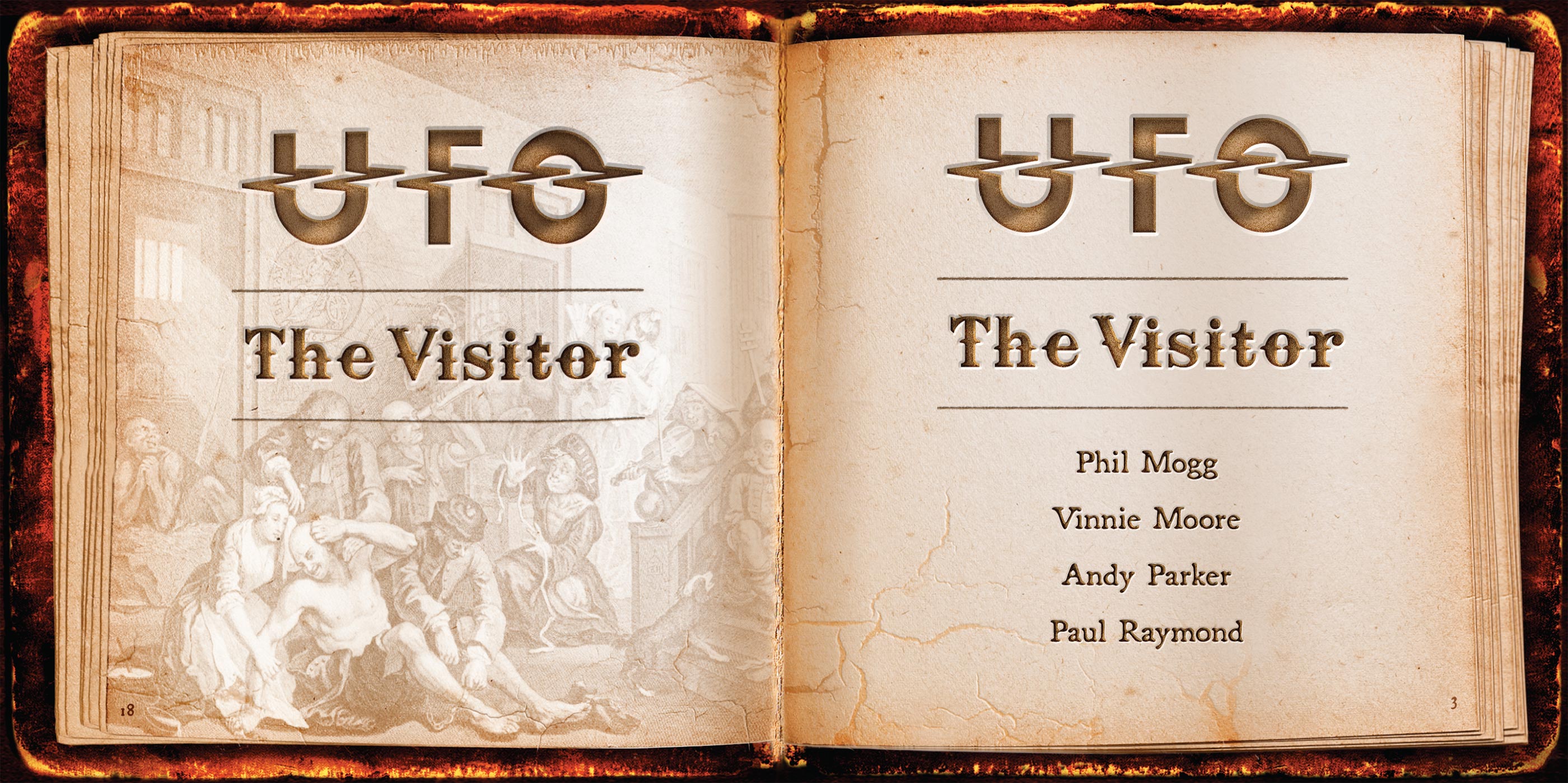 Keeping the theme of an old book, with contents page and old bottle stain: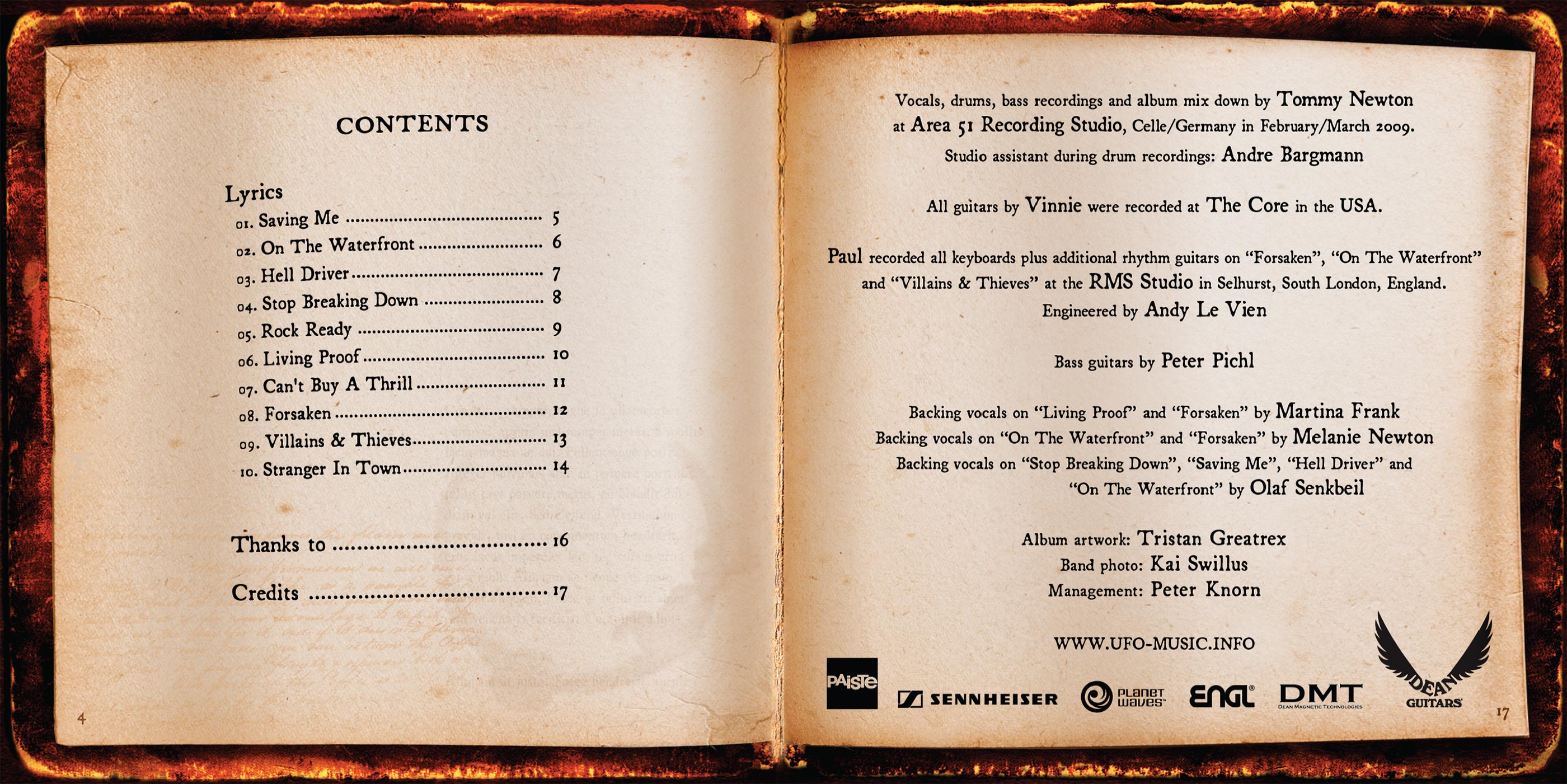 Thank you page and Lyrics - One page was assigned per song - You can see as the pages get turned that there are more page edges showing either on the left or the right, depending on your progress through the book - attention to detail and authenticity of design: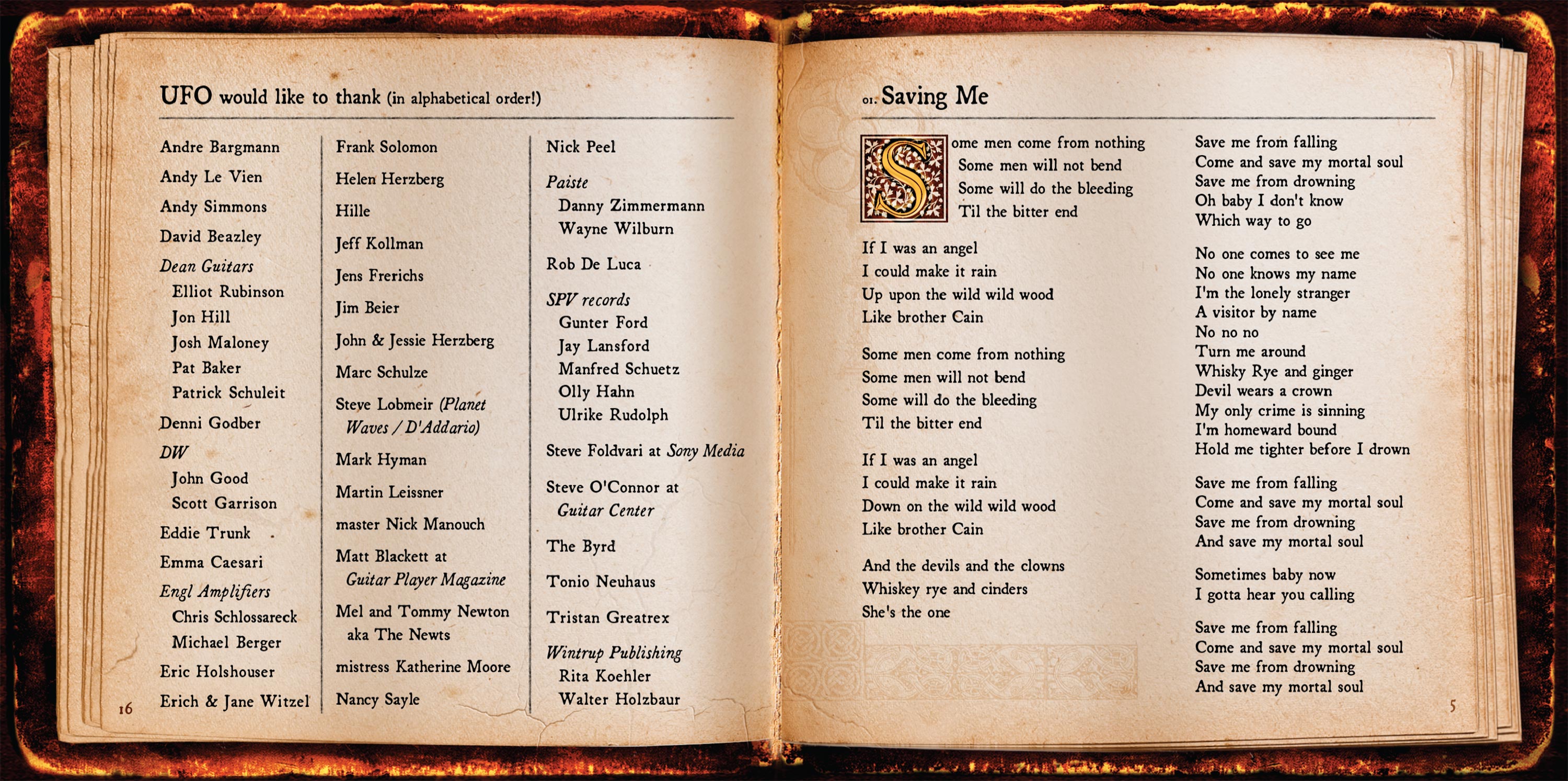 12" Vinyl gatefold format: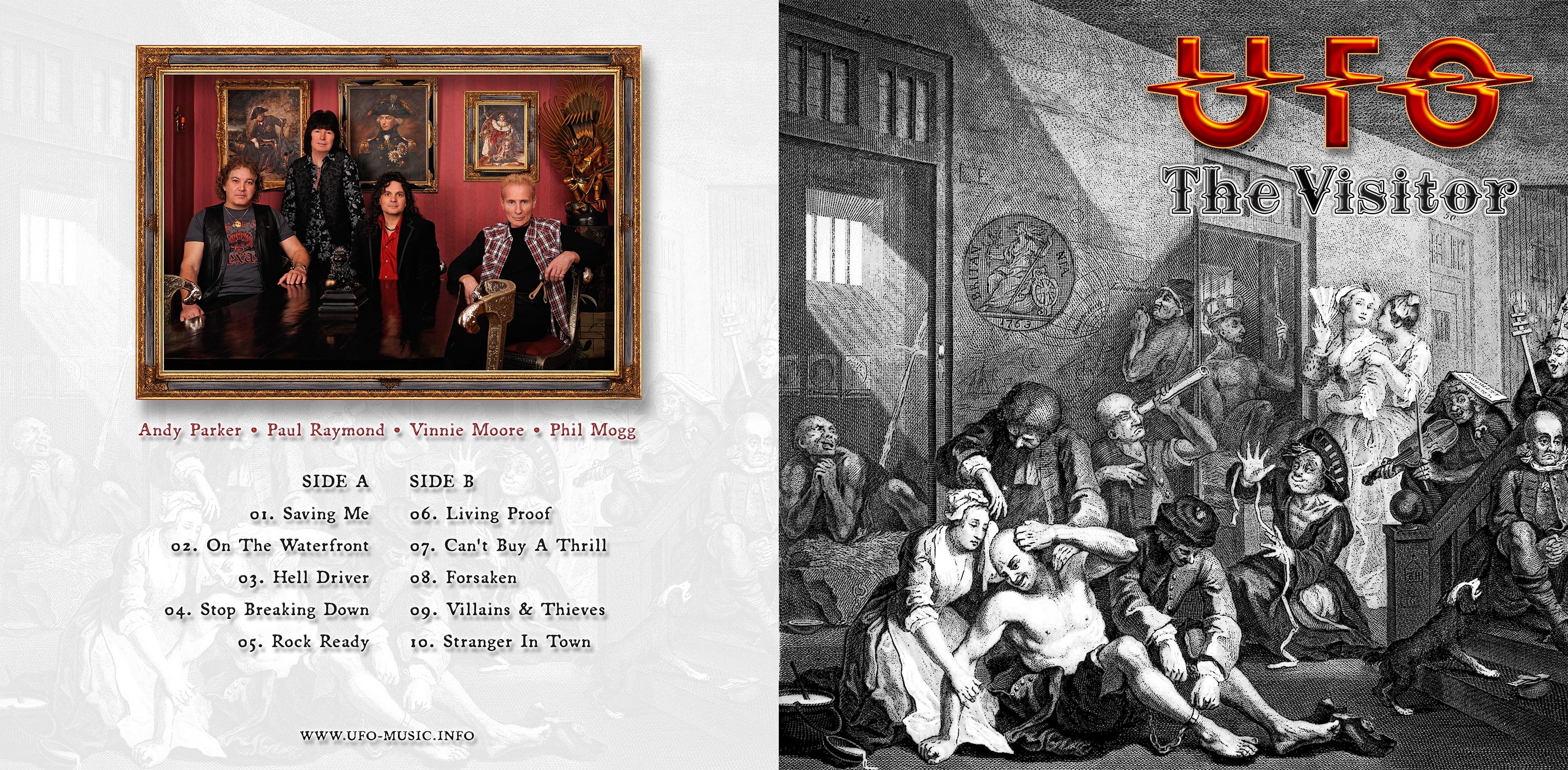 Inner sleeve showing the old font style and lyrics written on the old parchment paper. A lot of information to get onto two twelve inch square areas but legible:
Circle of Time - Part IV
This appears on the LP paper sleeve - Artwork as supplied: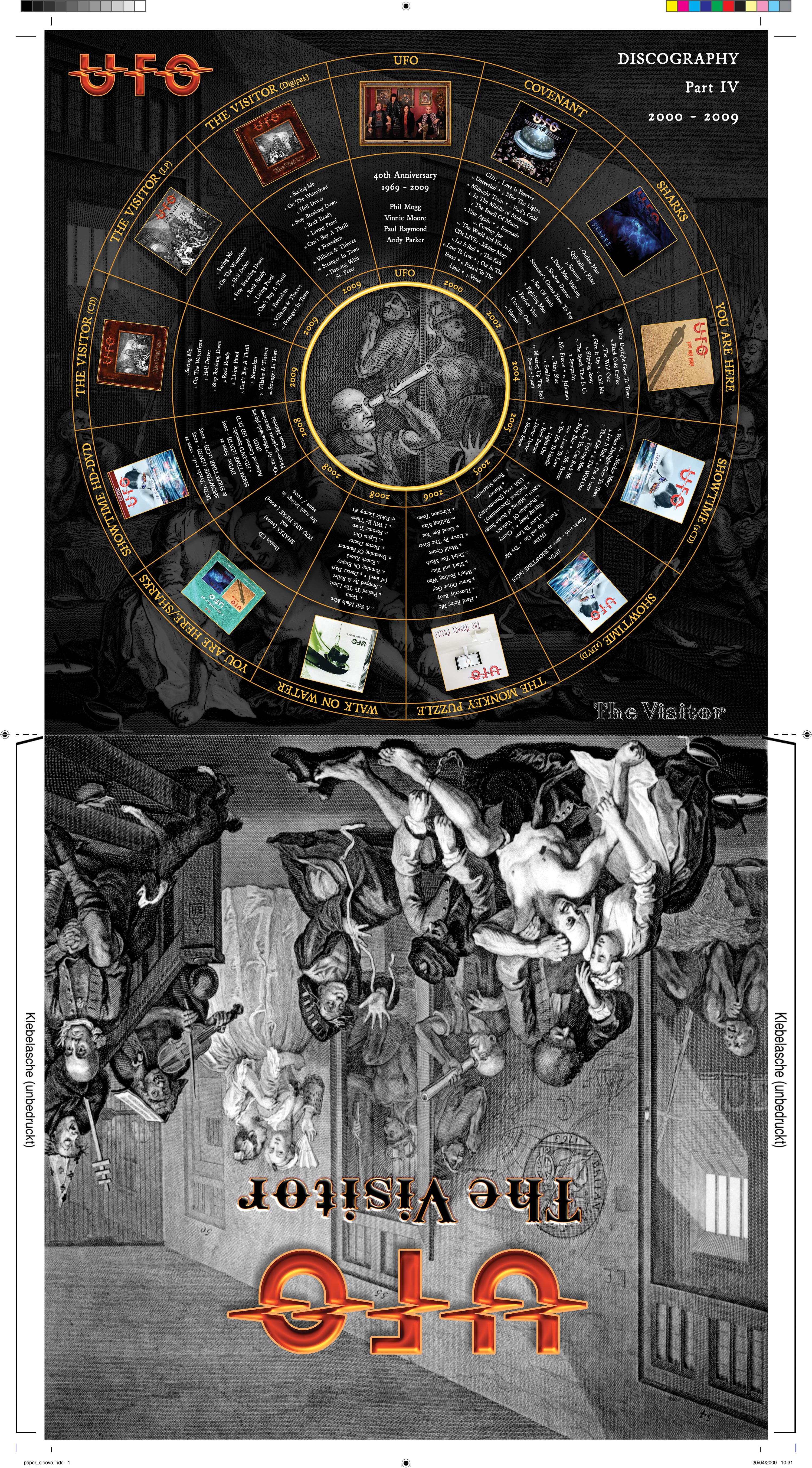 Tristan, with many thanks - You are the man!
Thanks for all that you do.

12" Vinyl Album sleeve signing, by UFO