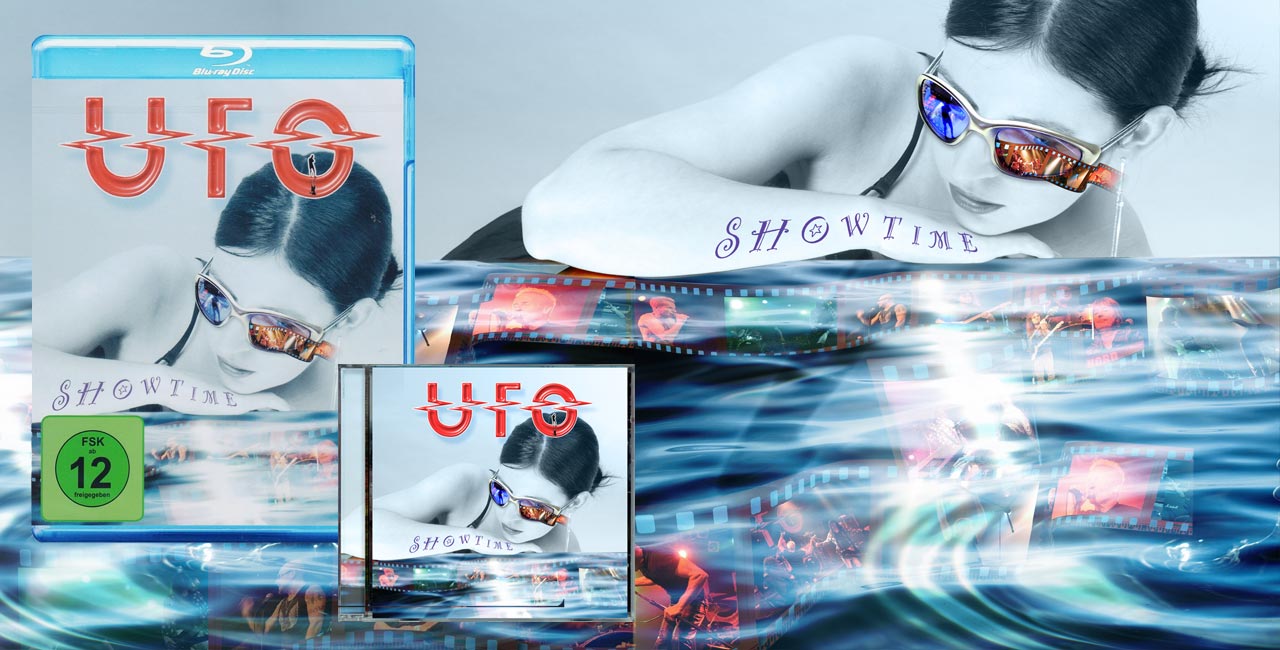 Showtime
Artist/Band
Label
SPV/Steamhammer
Release Date
2005
My first UFO album cover.
I had been closely involved with the band some 15 years earlier and continued this relationship during the ninetees and early 2000's, creating various pieces of artwork for the band/band related & record company (Razor Records) with the following designs:
1. Official UFO Walk On Water t-shirt's,
2. Japan 'Return Tour' programme,
3. UFO (black and White) logo,
4. Mogg/Way logo,
5. Michael Schenker logo,
6. MSG logo,
7. MSG Thank You album series,
8. MSG BBC Radio 1 in Concert photo/illustration/liner notes.
Creating visuals for the previous UFO album's, 'You Are Here' and 'Walk On Water' but due to various record company relationships and regions, these sadly didn't come to fuition.
However, in 2005, I finally got the break, and as it turned out, was the beginning of a run of future album cover designs.
Everyone needs a break, and this came early one Friday morning in September 2005. UFO had a design ready to go and the deadline to deliver the artwork was the following Monday morning. Unfortunately the artwork that had been created was lifted straight from an existing book cover and copyright clearance had not been released. UFO management had to move fast and it was then that I received the call - could I come up with design ideas over the next day? - three design/concepts later, the design was chosen the following day. The next 36 hours were spent creating the cover artwork for both CD and DVD formats ready for delivery on that Monday morning. That is the shortest time that I have had to turn-around any piece of design creation and I am very pleased with the result.
The Live DVD was the first to feature Vinnie Moore and Jason Bonham and has brilliantly captured the new material from the bands previous studio album, 'You Are Here', along with the classic UFO songs.
Format release: Double CD, DVD and DVD-HD. Ten years on and the concert was re-released on Blu-ray.


Front Cover artwork and DVD footage.

Album sleeve credits, by UFO