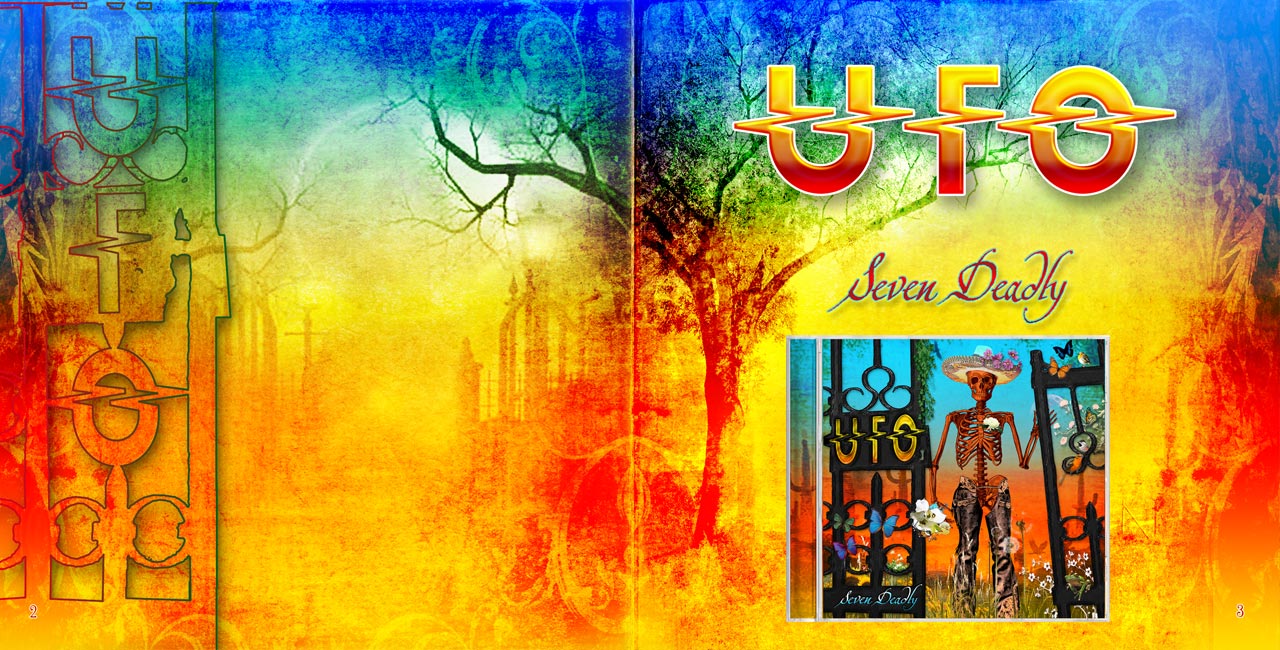 Seven Deadly
Artist/Band
Label
Release Date
UFO's 21st studio album and the most detailed artwork and design to date - Will be adding the whole story soon...
...STAY TUNED
32 page booklet - Cover and rear cover:
The cover is bright, tempting us into a warm welcoming world - Tempted?
The back cover see's the view from the other side, a grey desolate world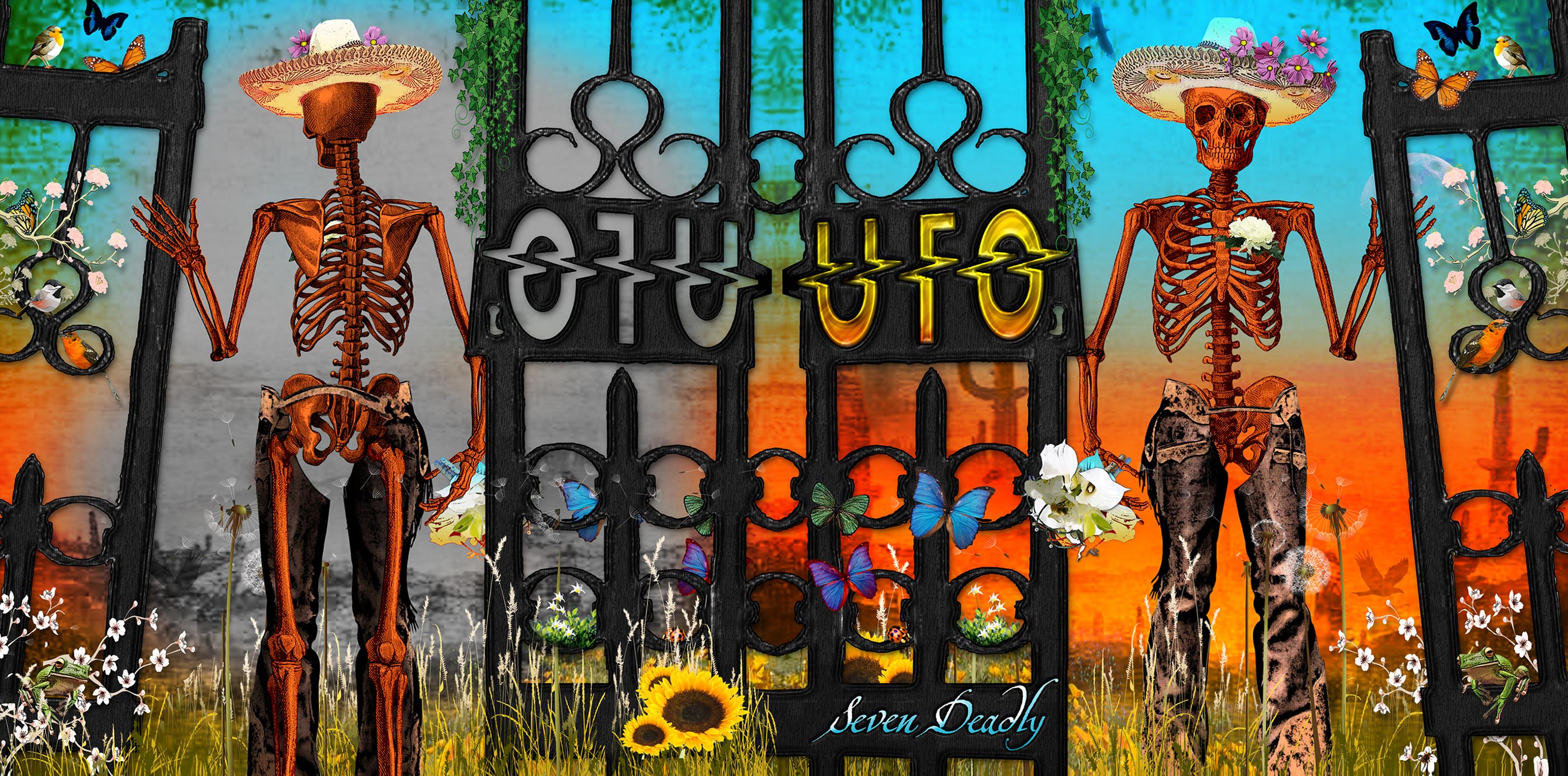 CD Digipak with 32 page booklet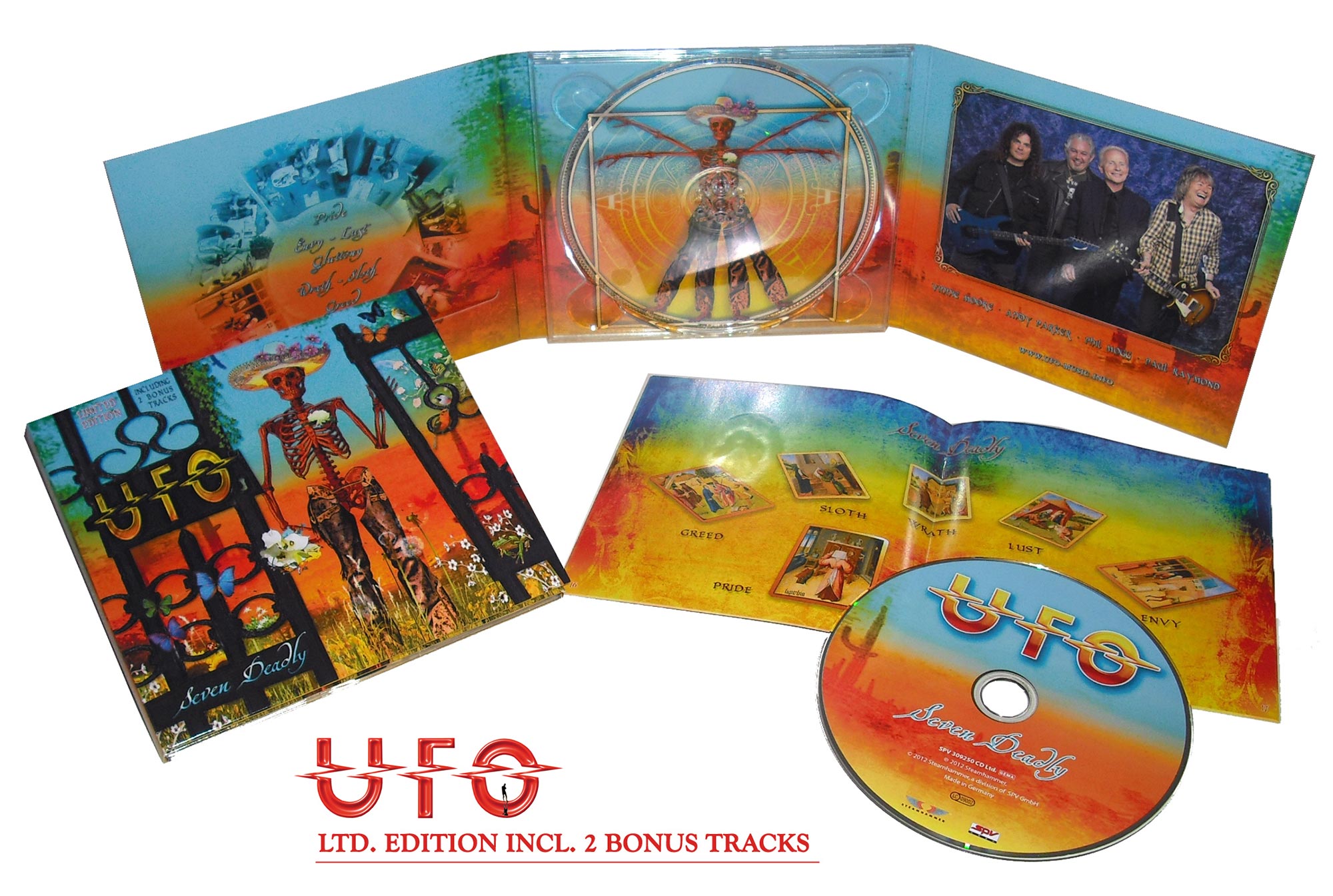 12" Vinyl - 2-LP gatefold with bright orange vinyl and lyric sleeves.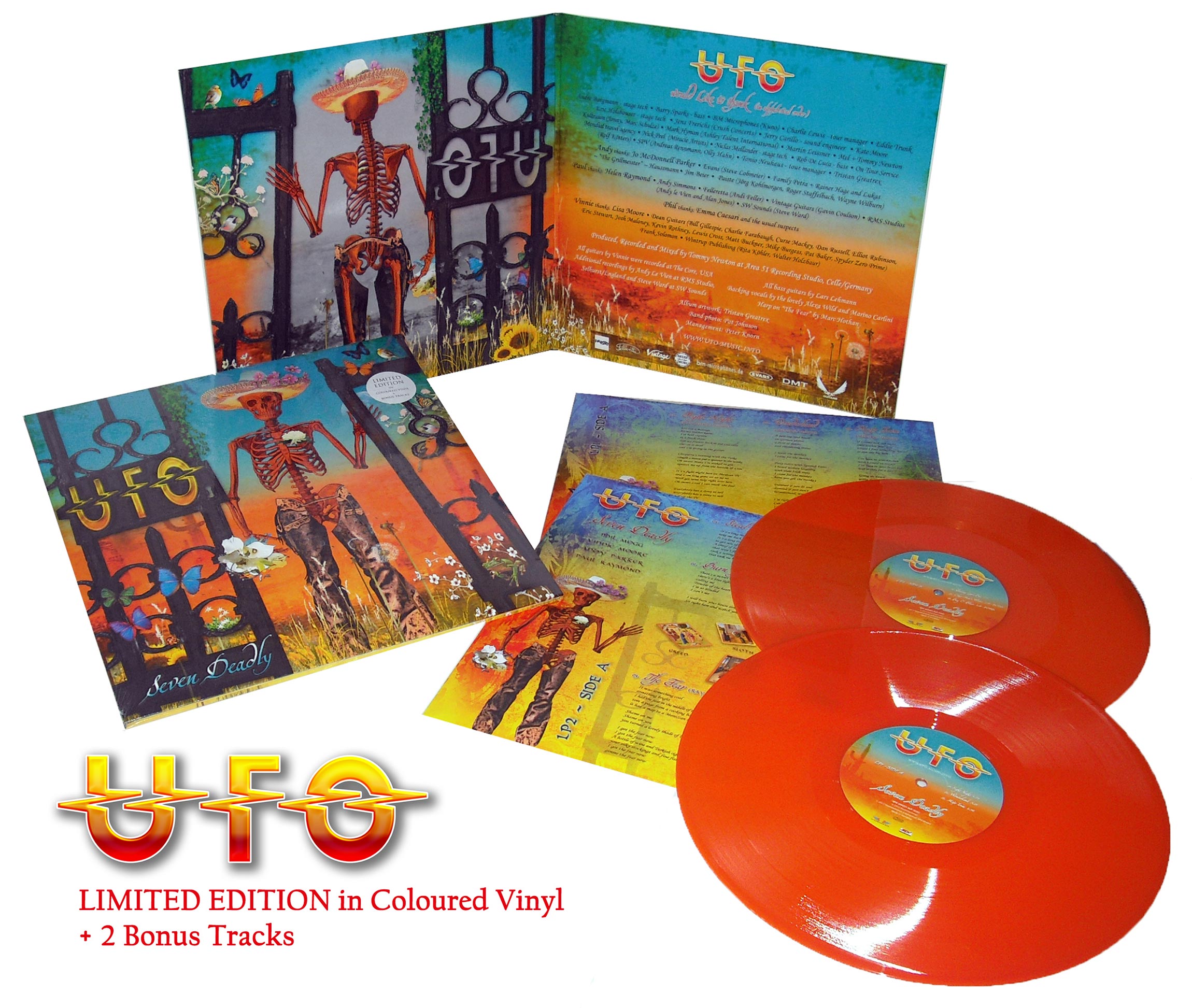 Internal Booklet pages: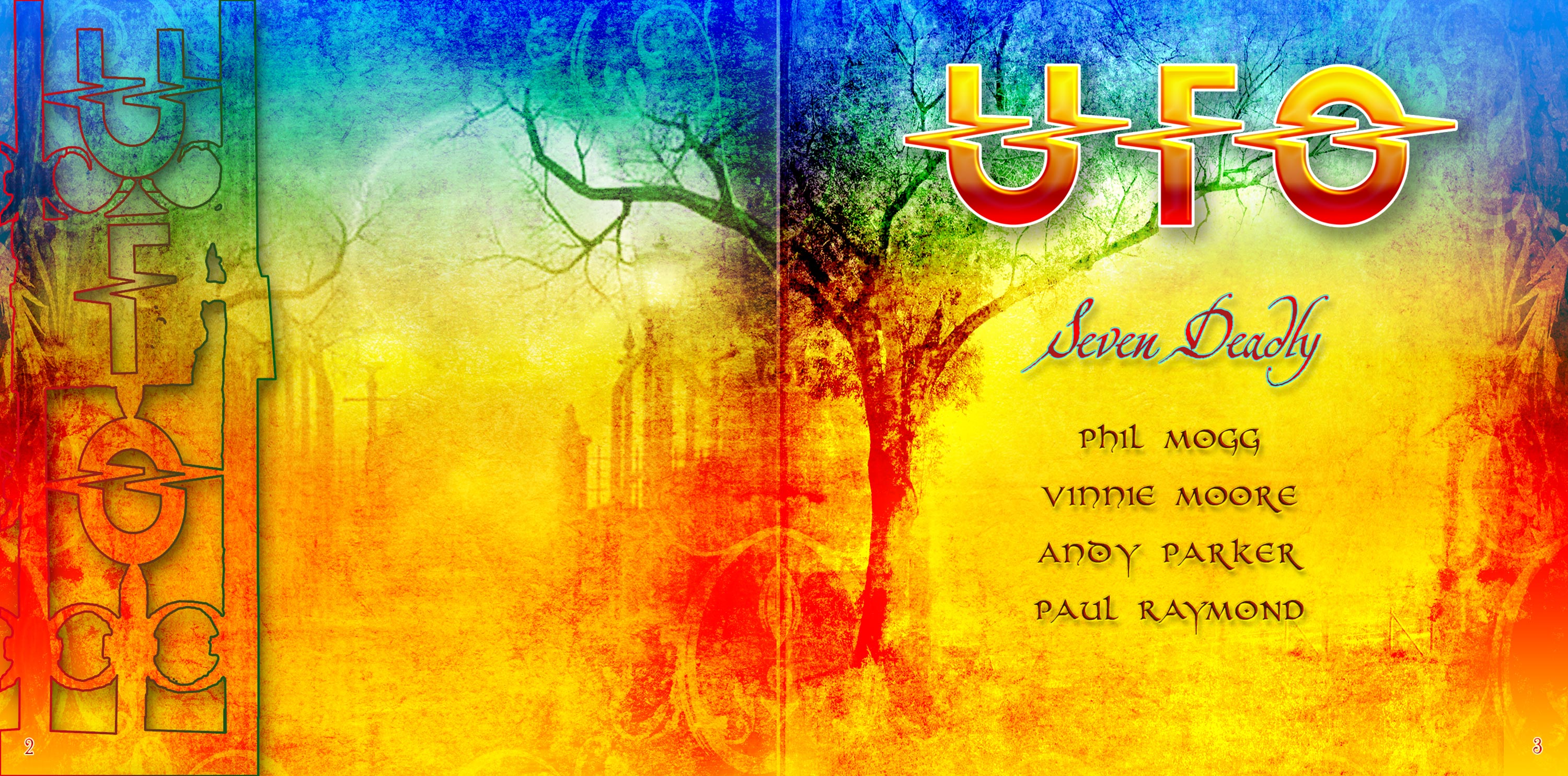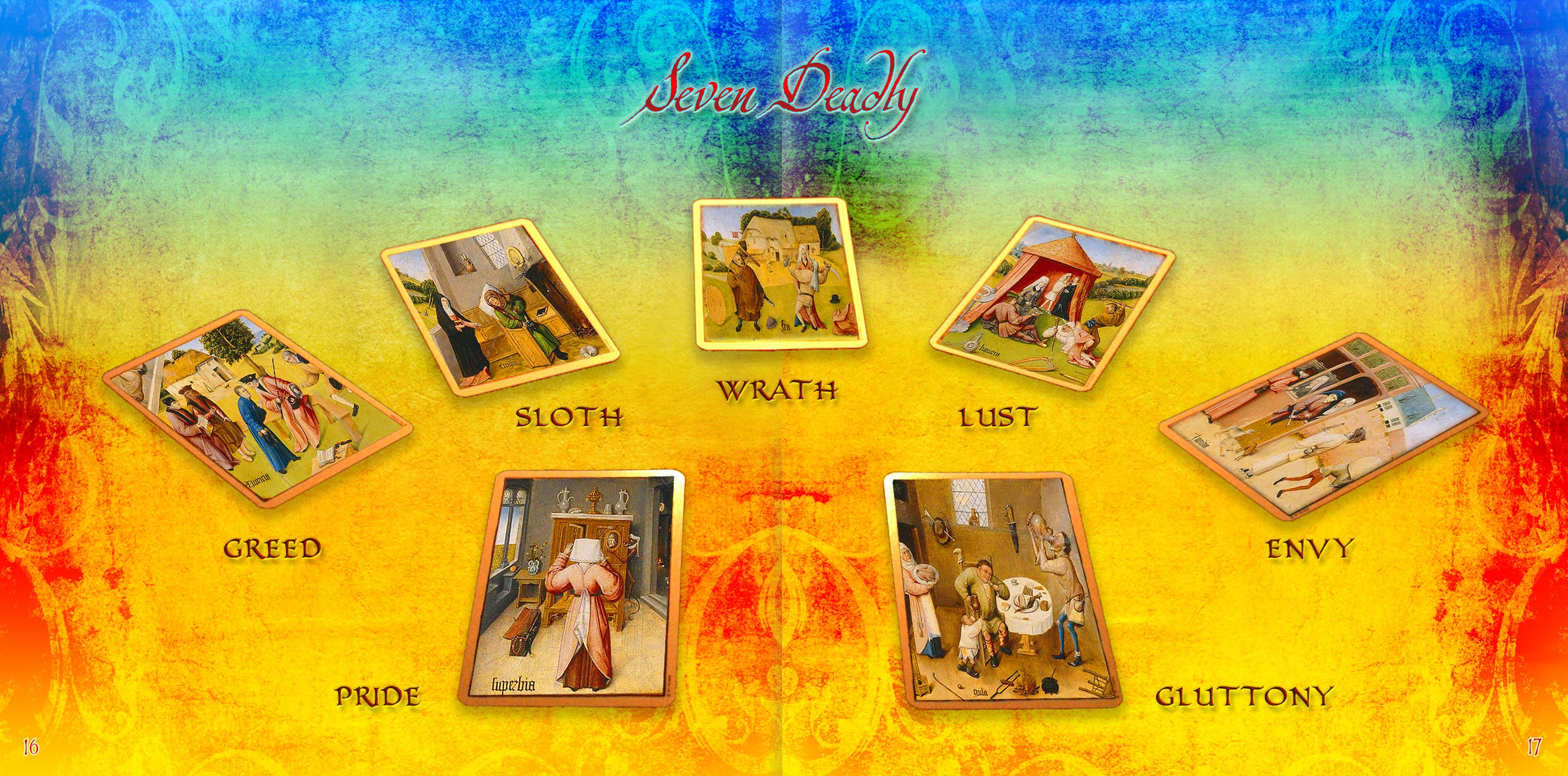 Lyric page with 'Also available on...'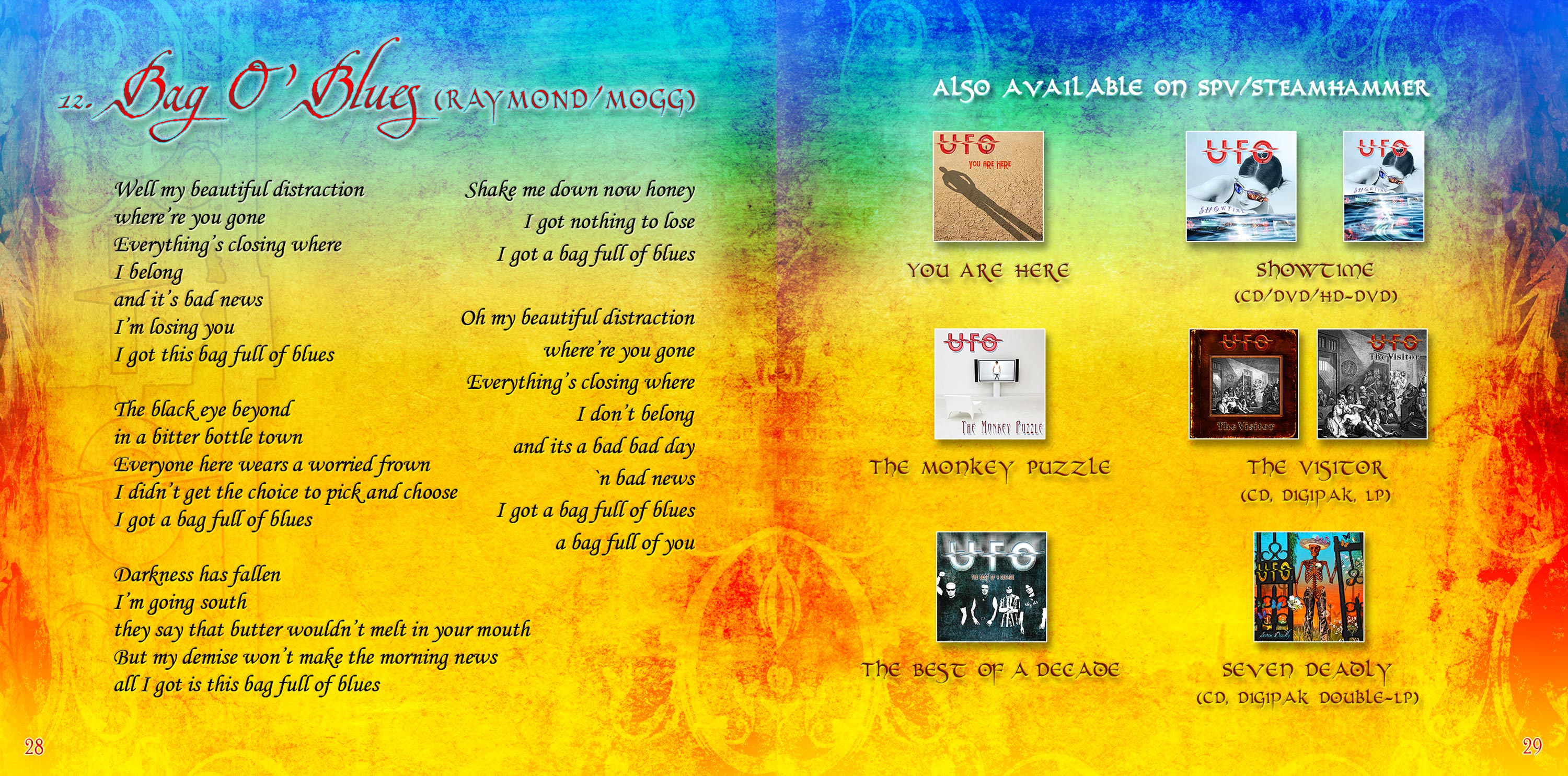 Thank you and credit pages.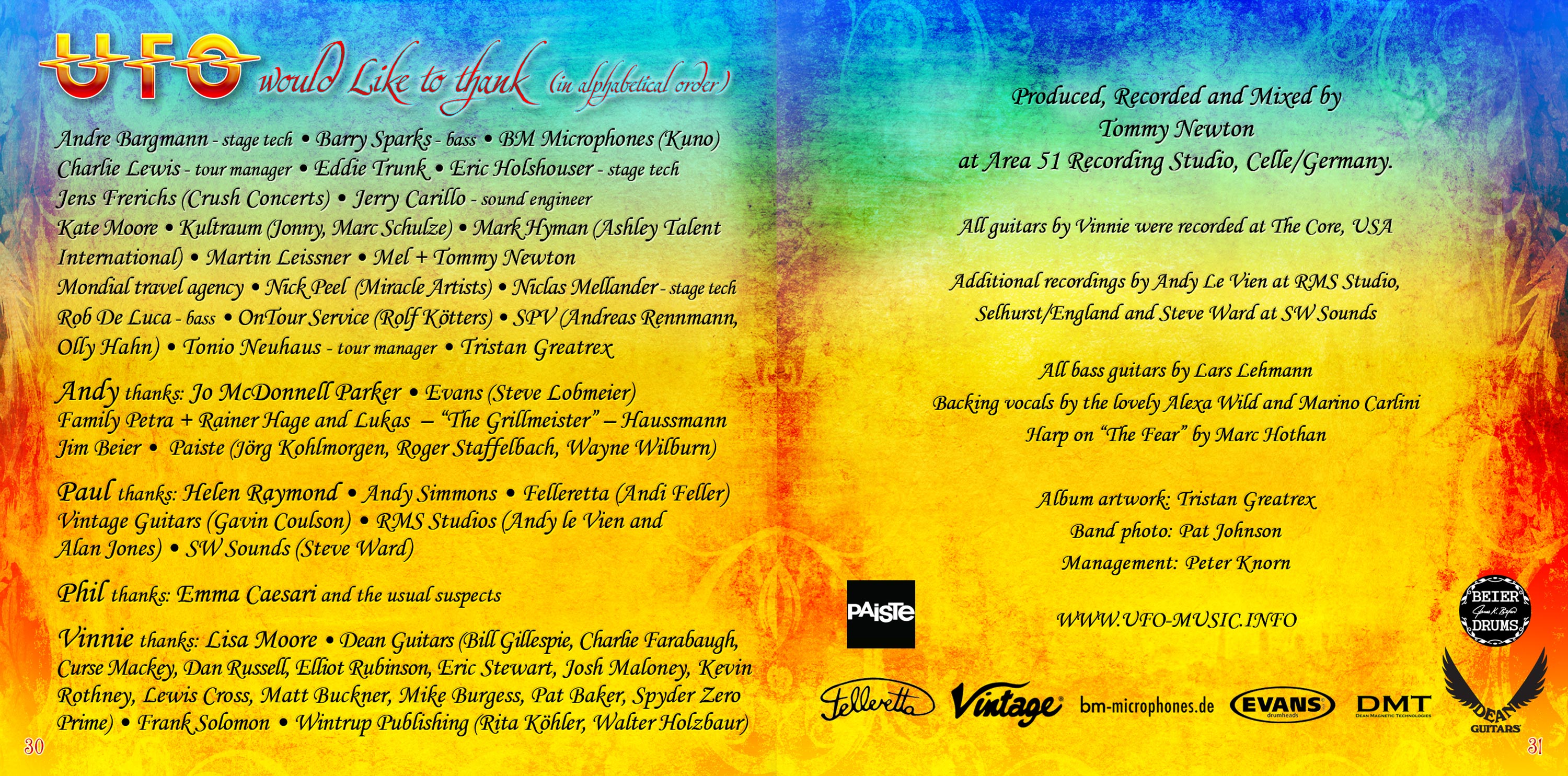 CD SINGLE: Cover
The gates are locked, who has entered this mystical, beautiful world
The Seven Deadly land - Dusk has fallen, snakes appear and the pocket watch hangs...
The time appears to be 'Seven O'clock!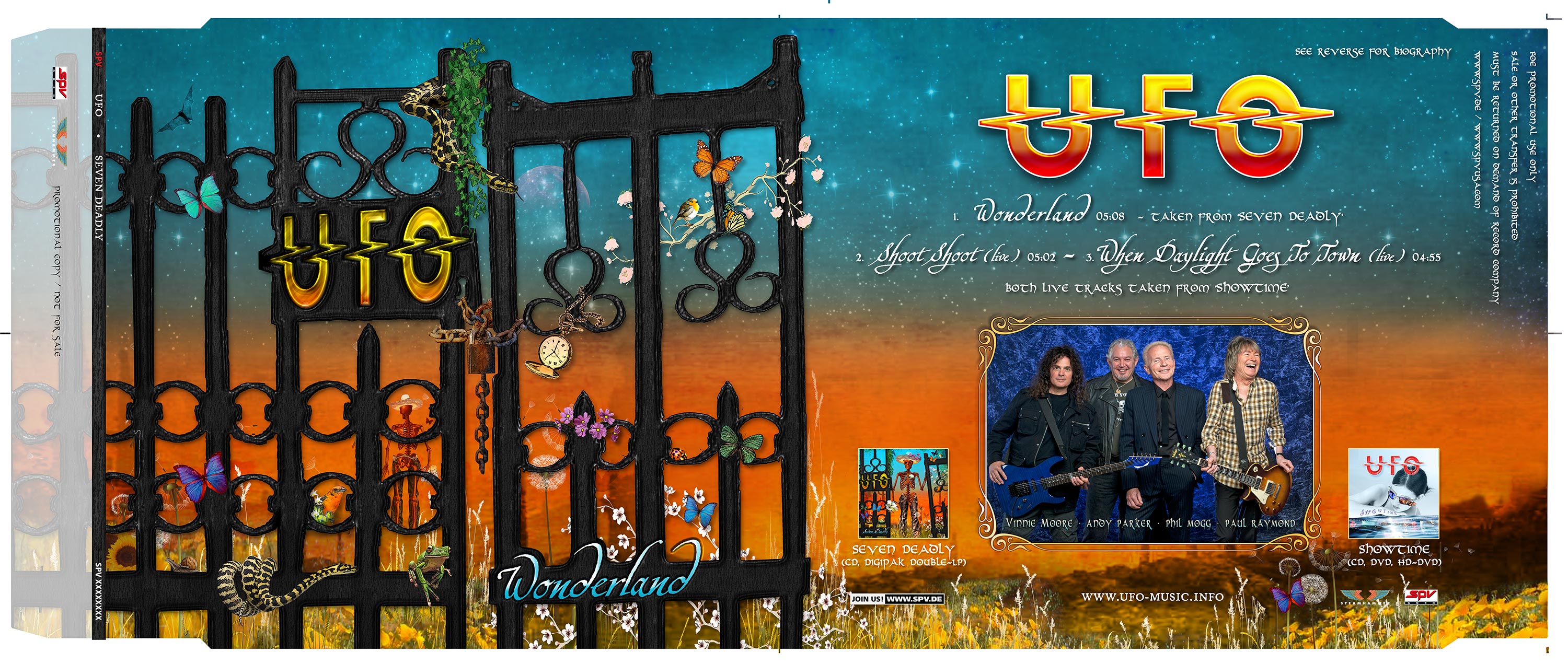 CD SINGLE - Inner Sleeve: 2013 tour dates, UK and Europe: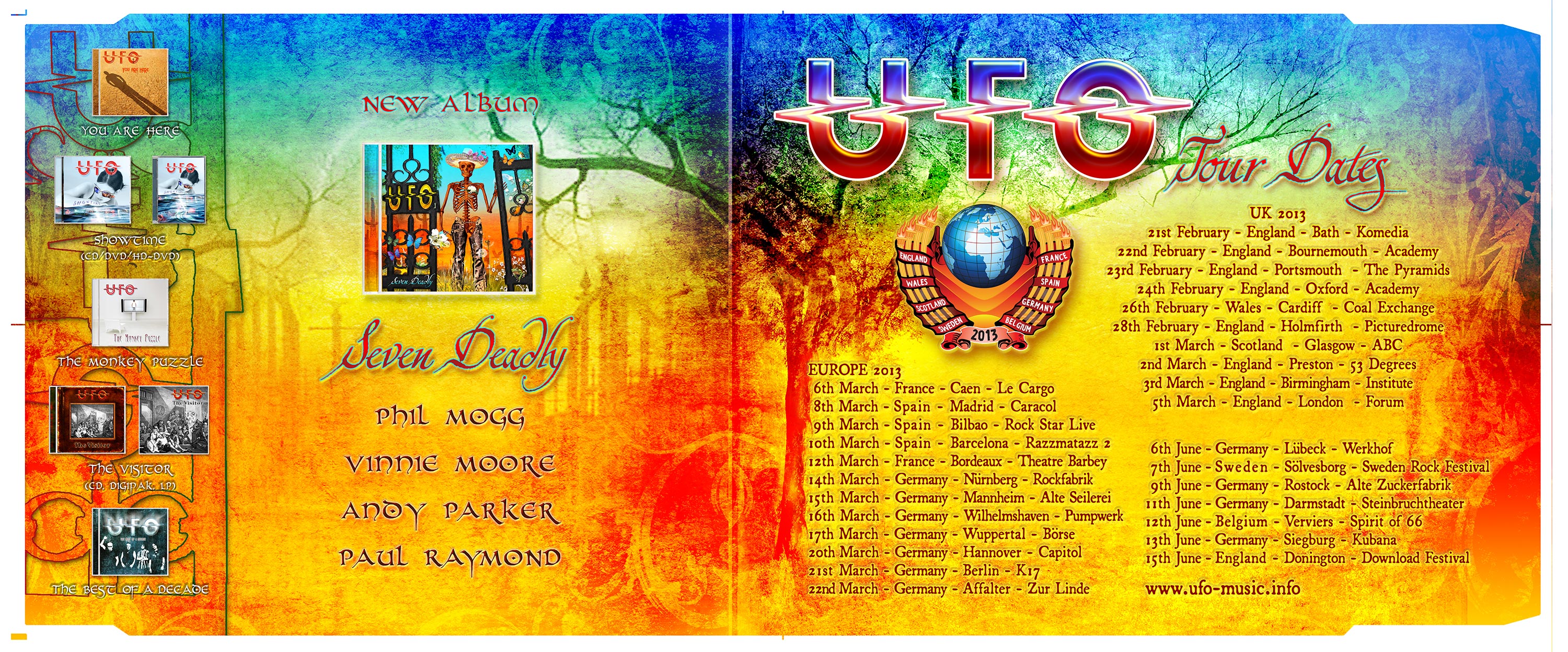 UFO would like to thank Tristan Greatrex.

Album sleeve credits, by UFO