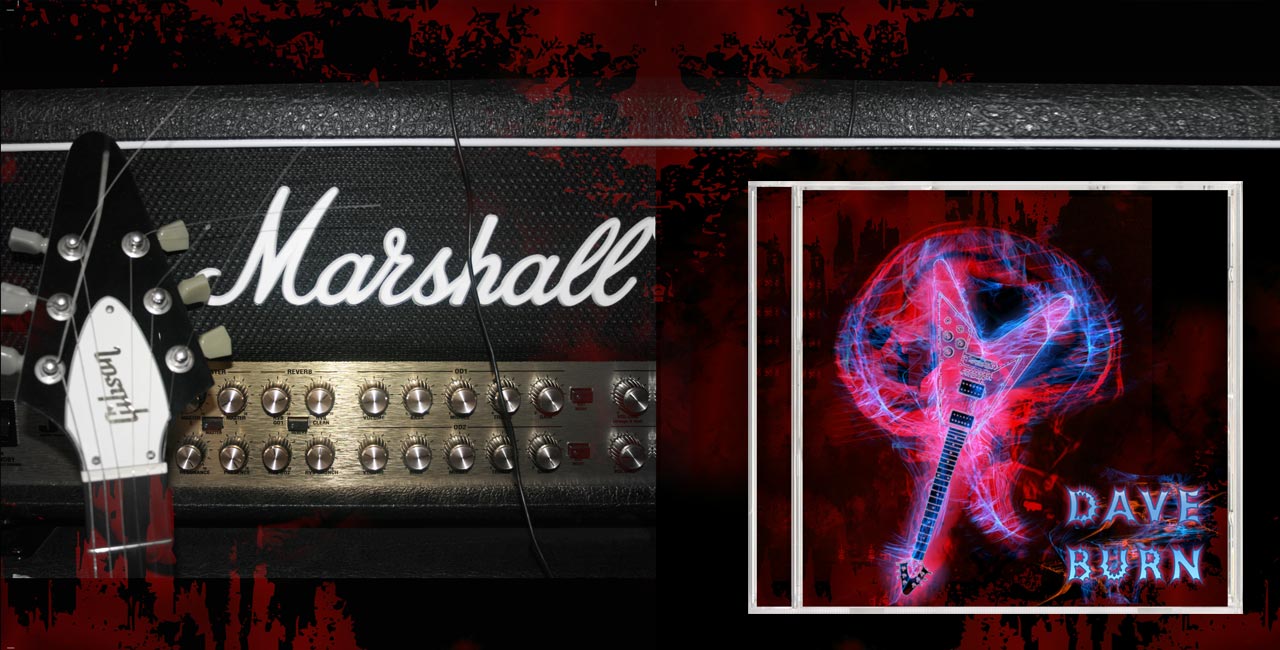 Dave Burn
Artist/Band
Label
Release Date
Dave wanted the album cover to be high impact but simple in design.
Design: I'm loving the fact that Dave and his Gibson Flying V are just bonded - It is part of his make-up, the relationship of instrument and musician. It's easy to see that it just gets inside his head - That and his love of Skulls, makes this album cover 'jump'. The electricity generated by his thought processes and through to his fingers, well you get the drift - Sharing my thought processes as the designer, weird as I am...


DAVE BURN - 2011
Scream Gently - 3:33
Bridget - 5:21
When Good Turns To Bad - 6:03
Come What May - 6:33
Black Hole - 6:48
Standing On The Tails Of Time - 4:16
90 10 - 3:35
The Beach - 5:25
David & Paul - 3:50
Love - 3:12
The Memory Remains - 5:04
I Told You It Was Coming Down - 3:23
Hand Of Love - 4:37
'til The Very End - 2:32
Feisty McNabb - 3:40
Guitars/Bass/Keyboards/Drums: Dave Burn
Produced: Dave Burn
Engineered: Dave Burn
Artwork: Tristan Greatrex
All tracks recorded at Home Studios - Newcastle Upon Tyne - England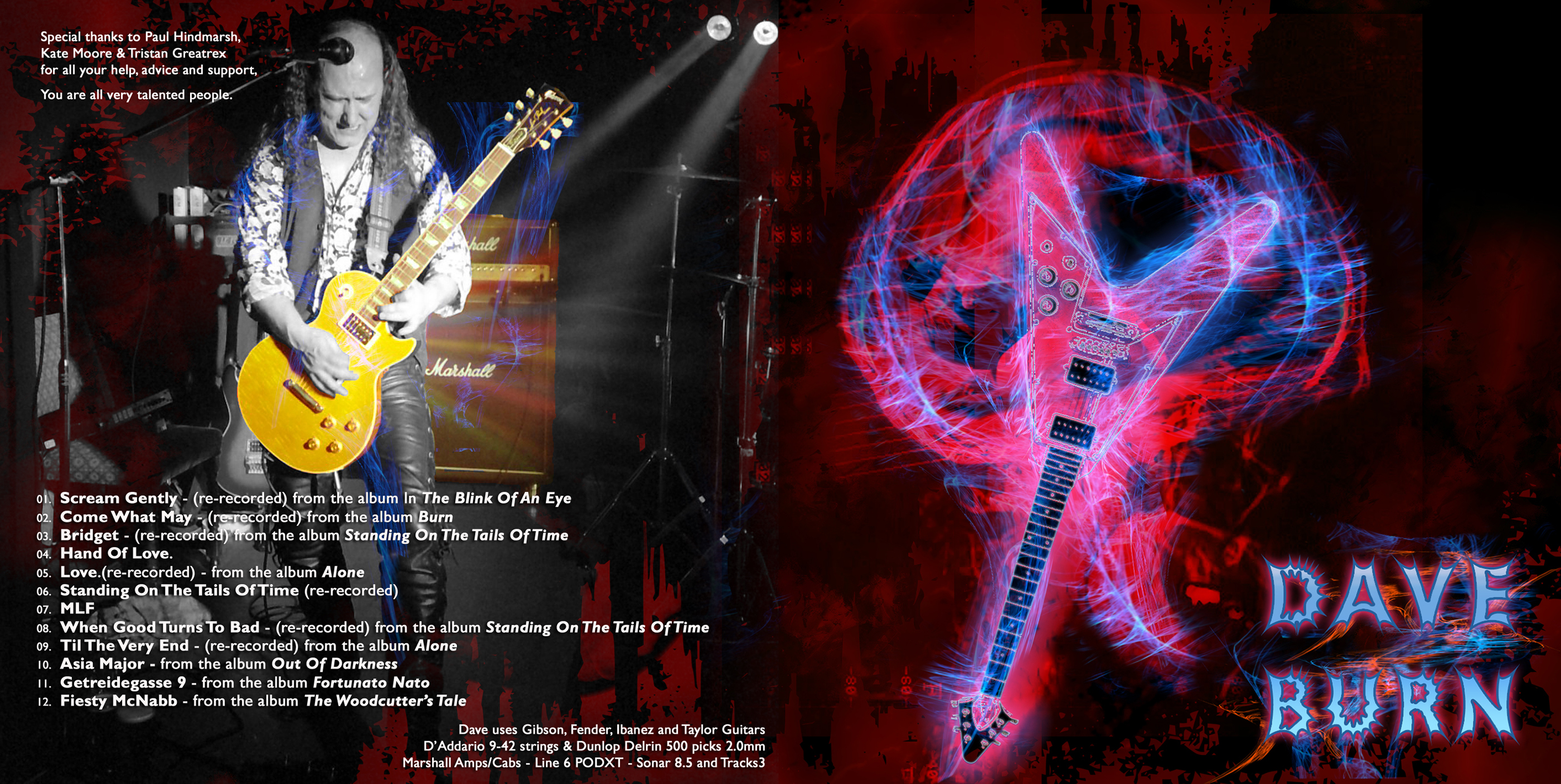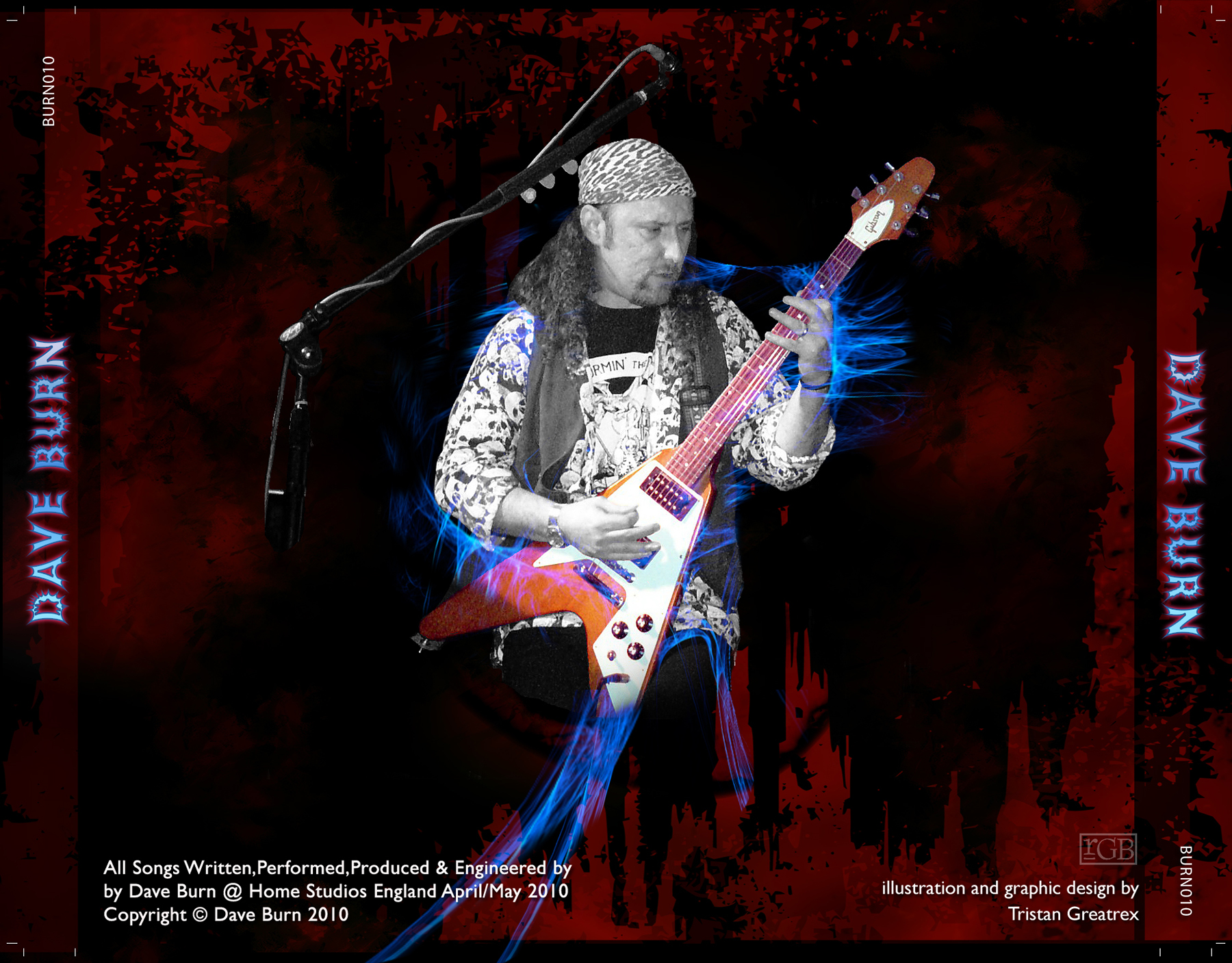 I wanted an image I could also use as a logo for this album. The design is the logo I still use and comprises a skull with my guitar with the neck of the guitar facing down the spine of the skull and a man in the foetal position, to me this sums up me as a musician. Tris seems to have a way of understanding immediately what you want.