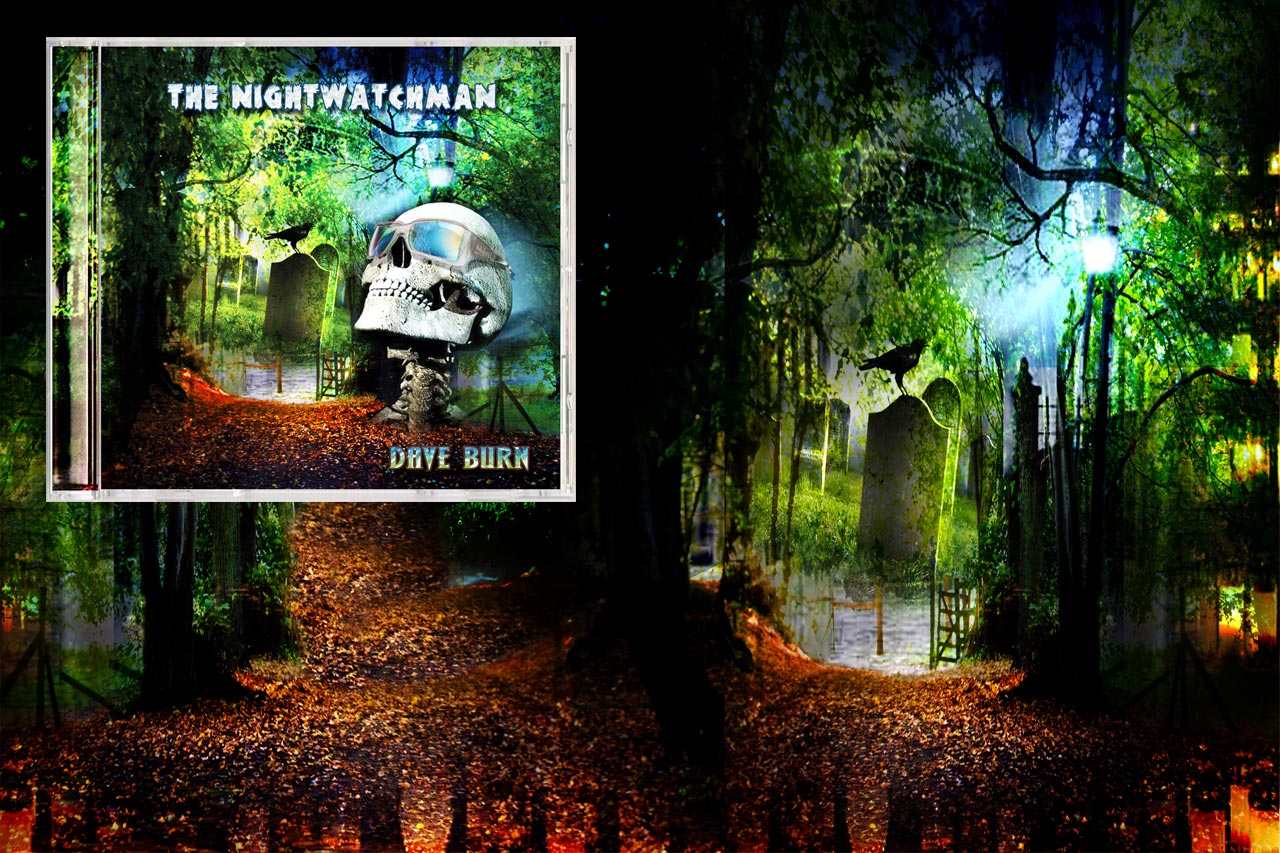 The Nightwatchman
Artist/Band
Label
Release Date
The definition of a 'Nightwatchman' is a person who guards a building or an area at night. A Nightwatchman is needed at a time when fewer people roam, when the security of numbers are low, providing the extra eyes and ears. One place that I would avoid at night is a dark forest for what may lay within.

Design: 'THE NIGHTWATCHMAN' rises from the ground to protect the woodland area and all who reside. Sporting a set of shades as the light shaft beams down through the canopy, the Nightwatchman looks cool, DEAD COOL. Pleasing tie in on words and image. ('Dead Cool' is the song title to track two on the album, which also turned out to be the 'working album title').

You could say, too many horror stories read as a child but images like these are usually formed when young. Who knows what the subconcious throws up and when? Lots of humour in this design.

THE NIGHTWATCHMAN - 2012
Judge & Jury
Dead Cool
In & Out
No Looking Back
Engines On!
The Devil Done Good
The Long Ride Home
The Nightwatchman
Dreamy Haze
Show Me How (Bonus track on CD)
Guitars/Bass/Keyboards/Drums: Dave Burn
Produced: Dave Burn
Engineered: Dave Burn
Artwork: Tristan Greatrex
All tracks recorded at Home Studios - Newcastle Upon Tyne - England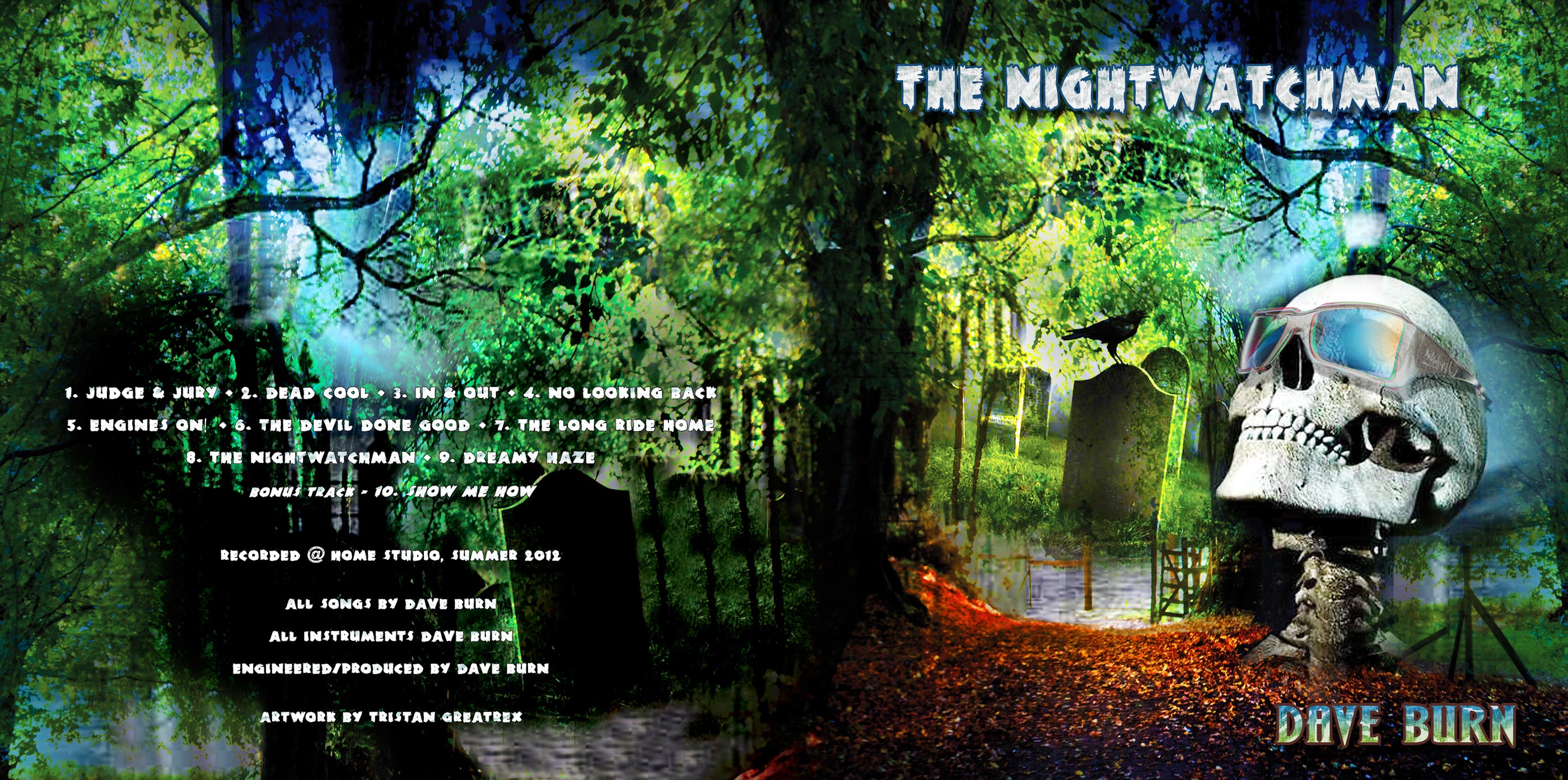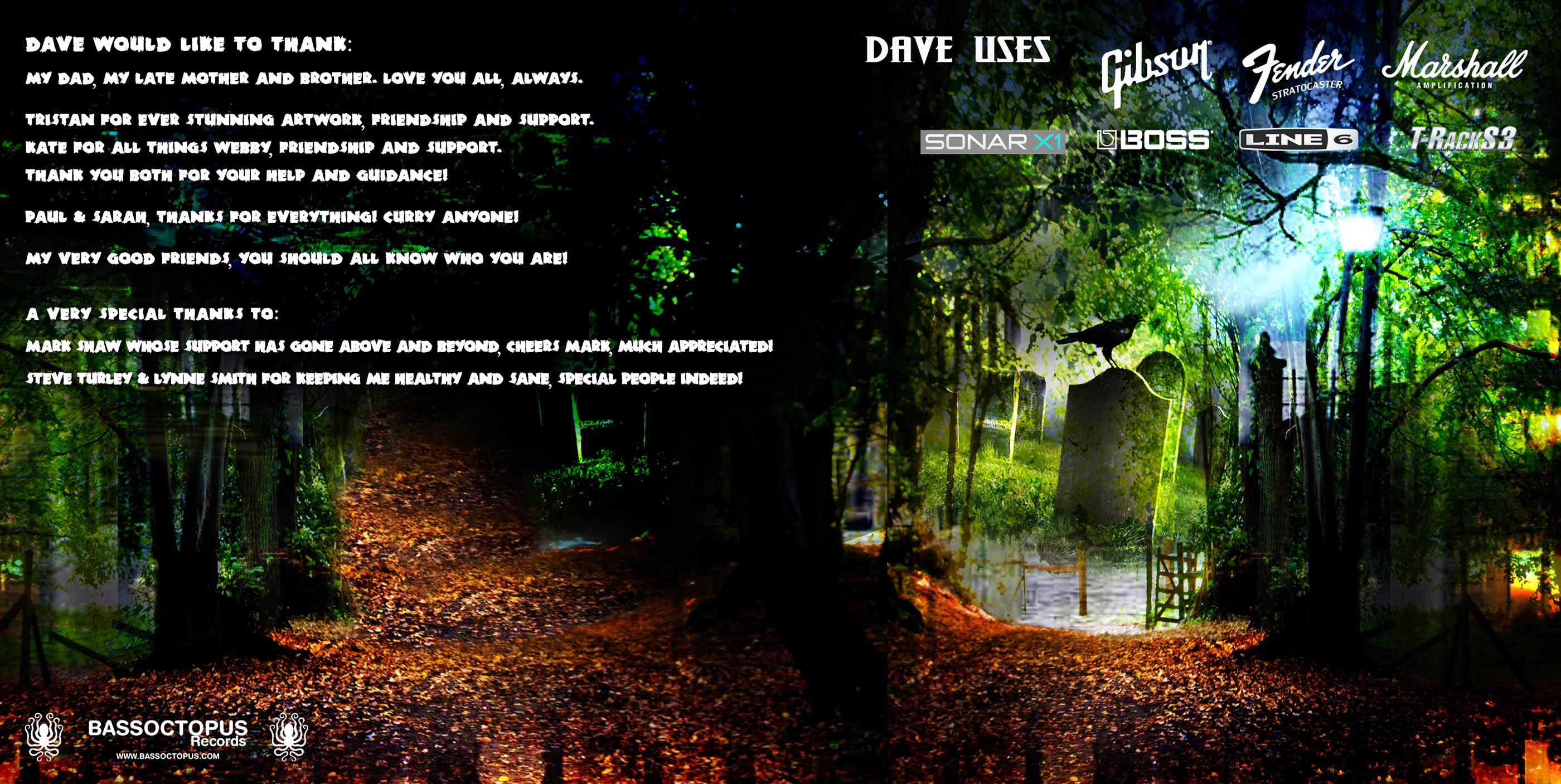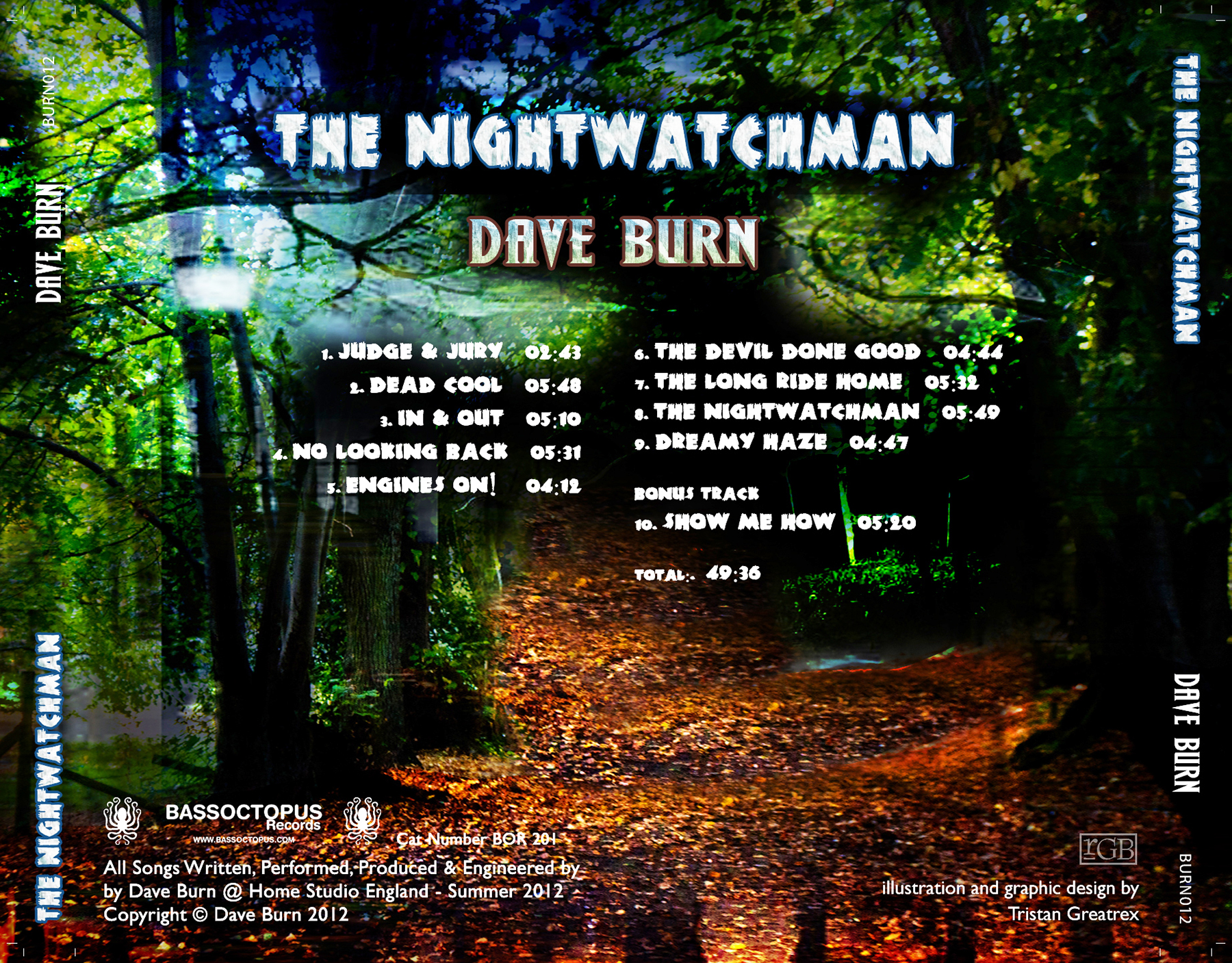 This album started out with the title Dead Cool but as a friend on mine had a similar title in his latest release I felt we had to change it and as one of the tracks was called 'The Nightwatchman'. The artwork actually worked better with the new title, I love the humour in this one and the design matches the music so perfectly.