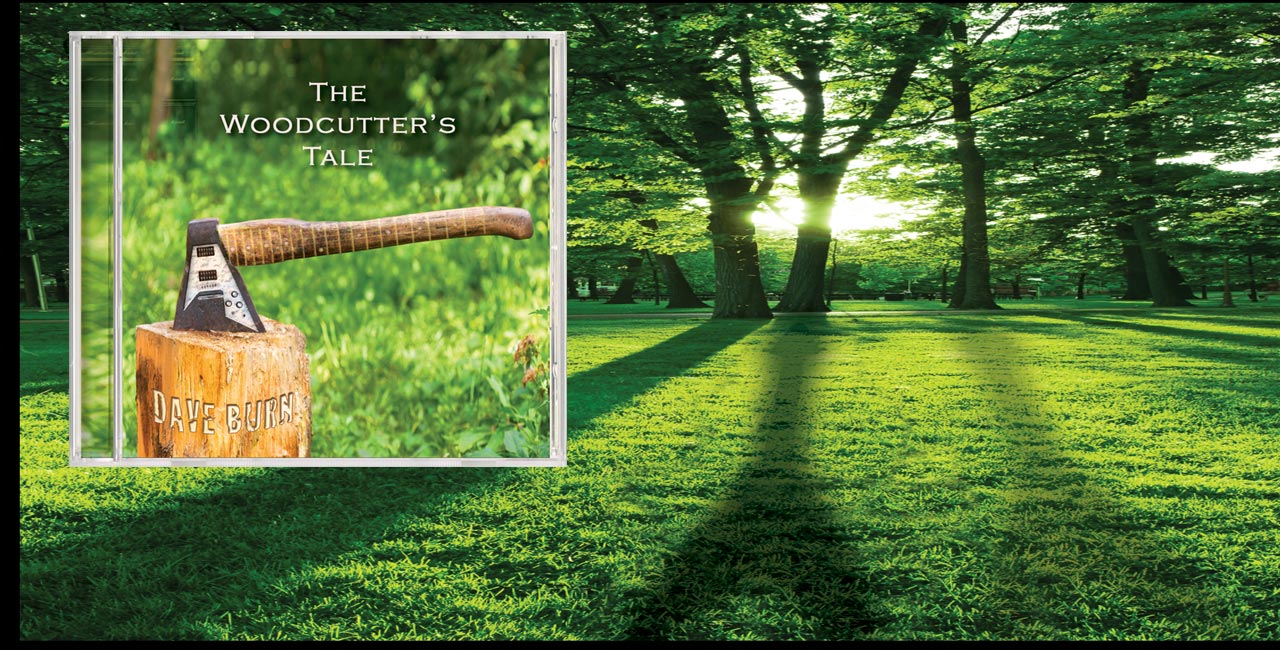 The Woodcutter's Tale
Artist/Band
Label
BASSOCTOPUSSY Records
Release Date
2008
This has turned out to be one of my favourite designed albums - I am proud of how it all evolved.

Dave Burn's trademark is his Gibson Flying V and his Marshall stack. The challenge was to marry this with the album title 'A Woodcutter's Tale'. Stories from a medieval village. Sounds simple?

Design process: What tool does a woodcutter use? chainsaws?? - A woodcutter uses the same instrument as any guitarist, an AXE. Simply transpose the neck of the guitar onto the handle, connecting to the body. We have a 'Woodcutters Axe' - The idea, concept and design fell into place - sometimes this just happens.

Equally pleasing was the light streaming through the forest and the tree cast a shadow. This shadow cast a shape of the 'V'. How amazing is that?

Great album, musically - well it would be with such feel and musicianship from Dave Burn.
THE WOODCUTTER'S TALE - 2008
A Dance Around The Maypole - 05:44
Codesign 10131195 - 07:20
Feisty McNabb - 03:39
Mist In The Fields - 05:26
Bron-Yr-Aur - 02:13
The Woodcutter's Tale - 06:05
Dew Drenched Dawn - 06:14
Wessex Daze - 02:25
The Sheriff's Daughter - 05:03
When People Collide - 04:48


Guitars/Bass/Keyboards/Drums: Dave Burn
Produced: Dave Burn
Engineered: Dave Burn
Artwork: Tristan Greatrex
All tracks recorded at Home Studios - Newcastle Upon Tyne - England
Spring/Summer 2007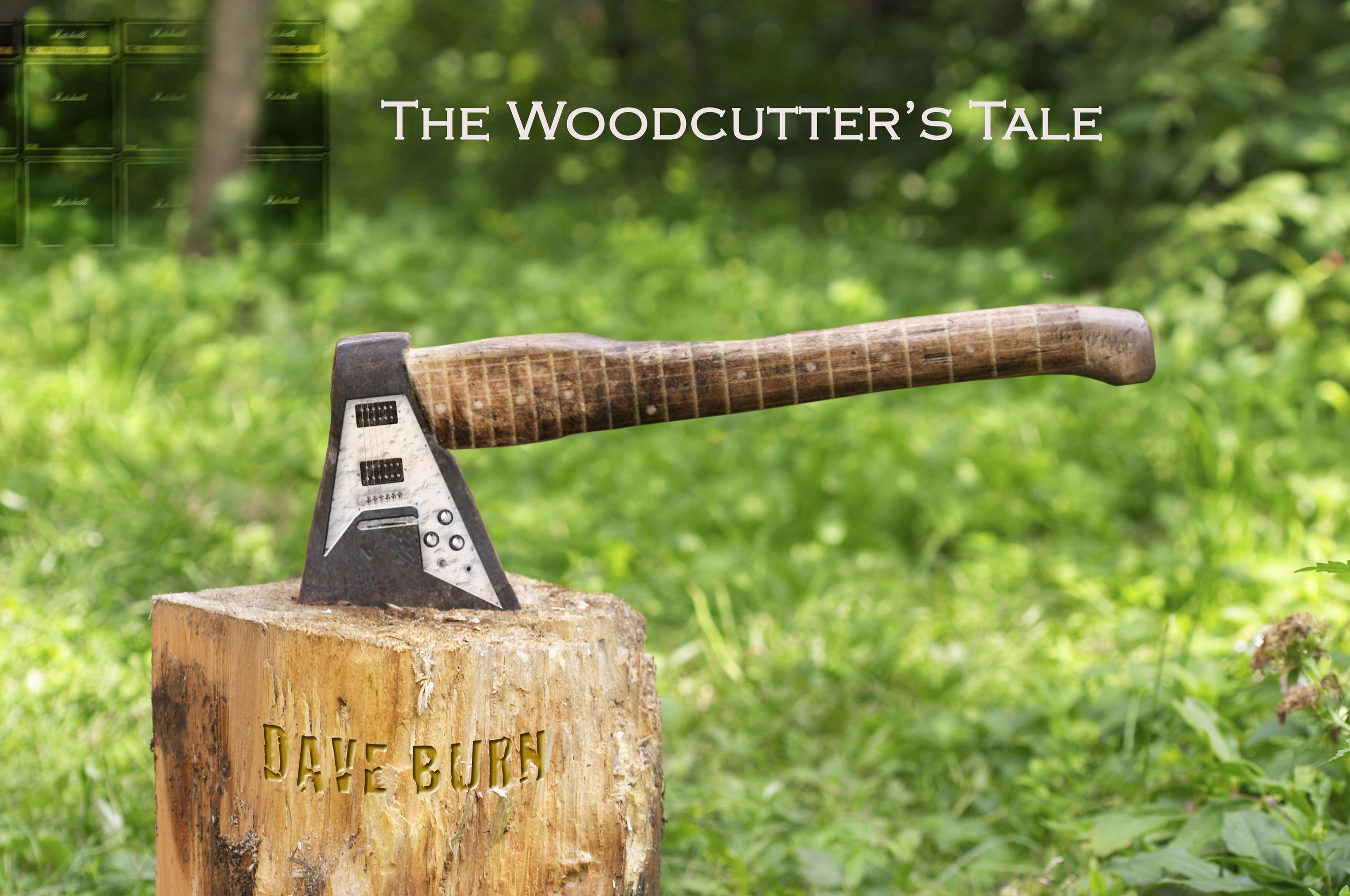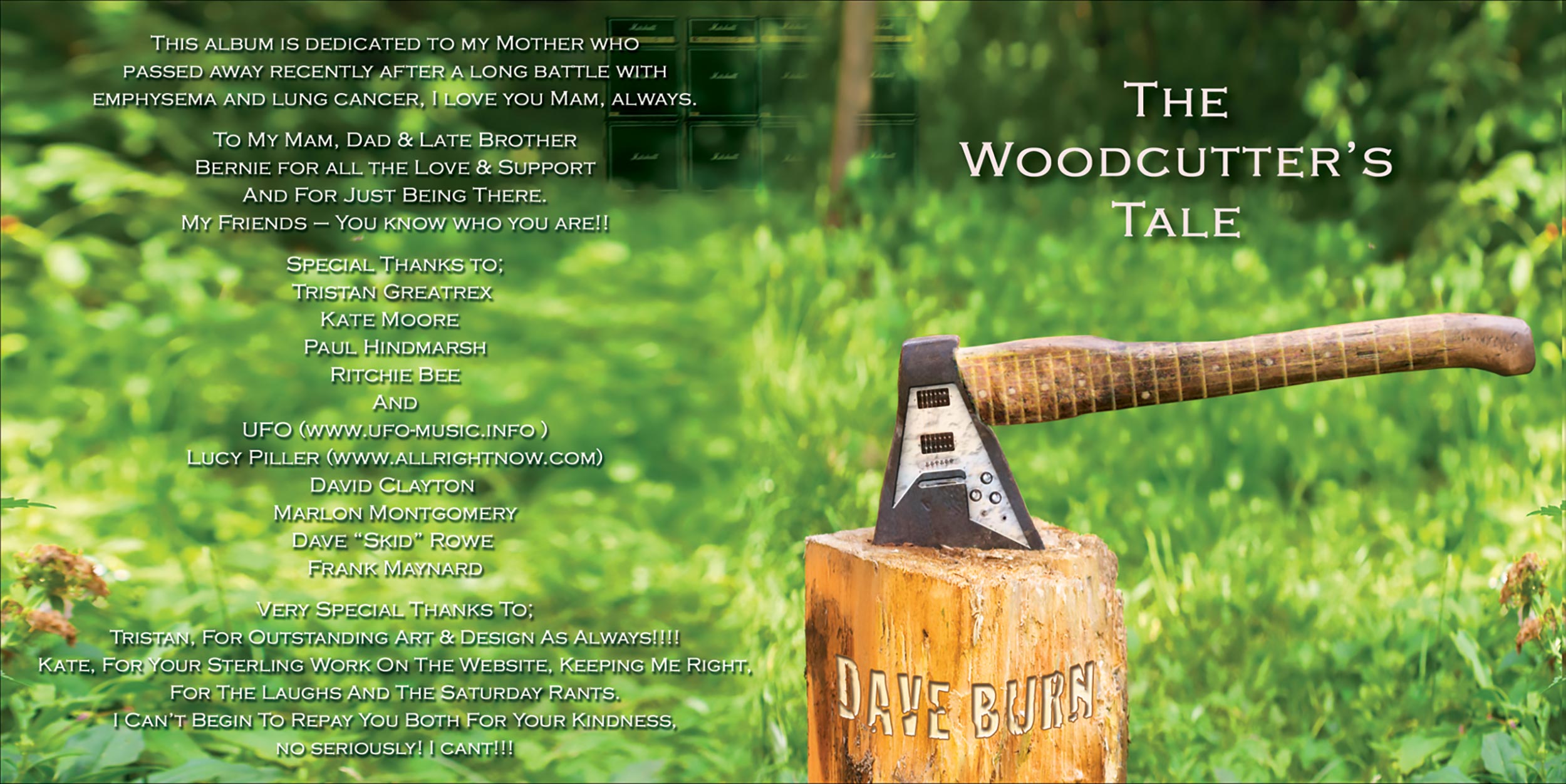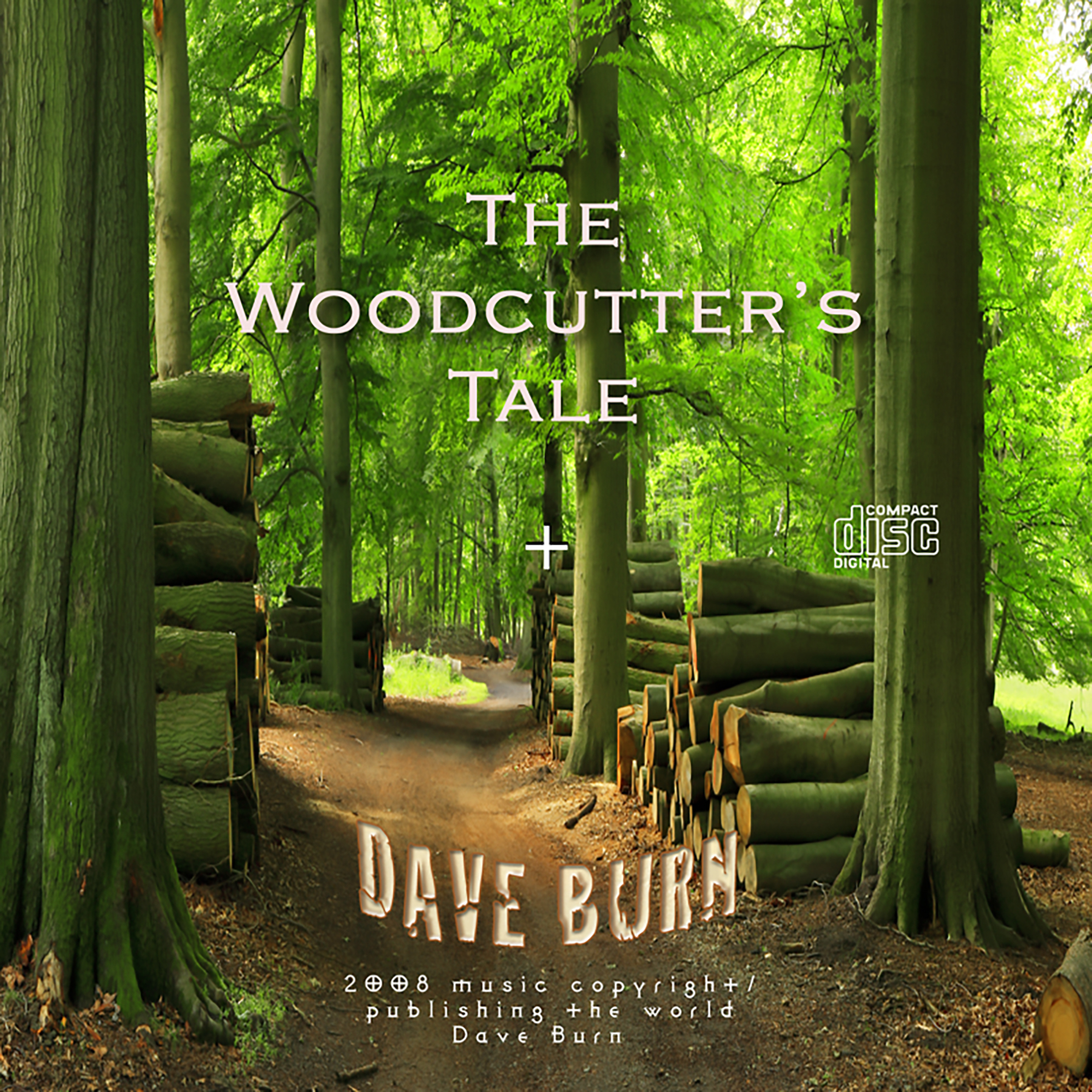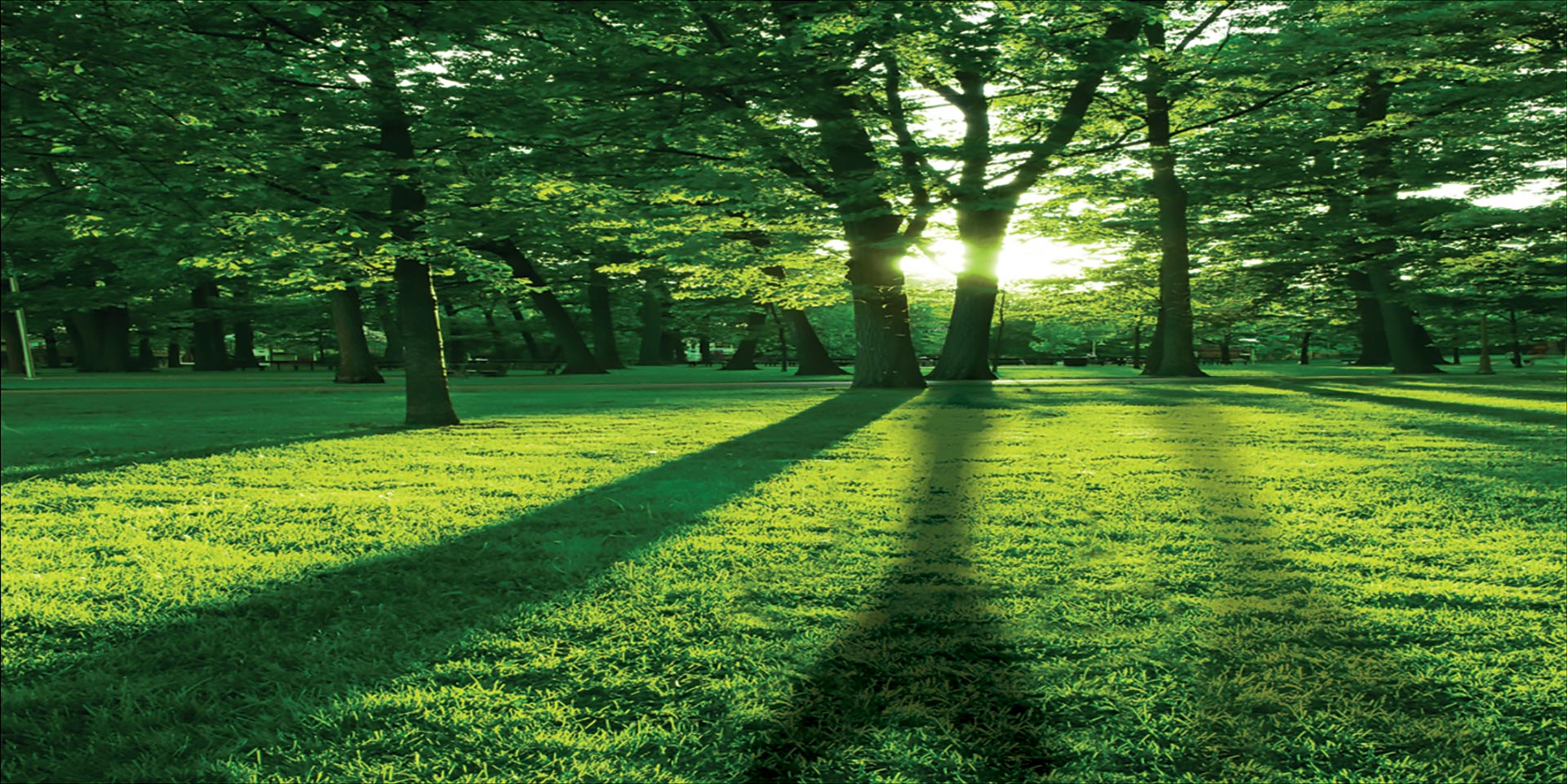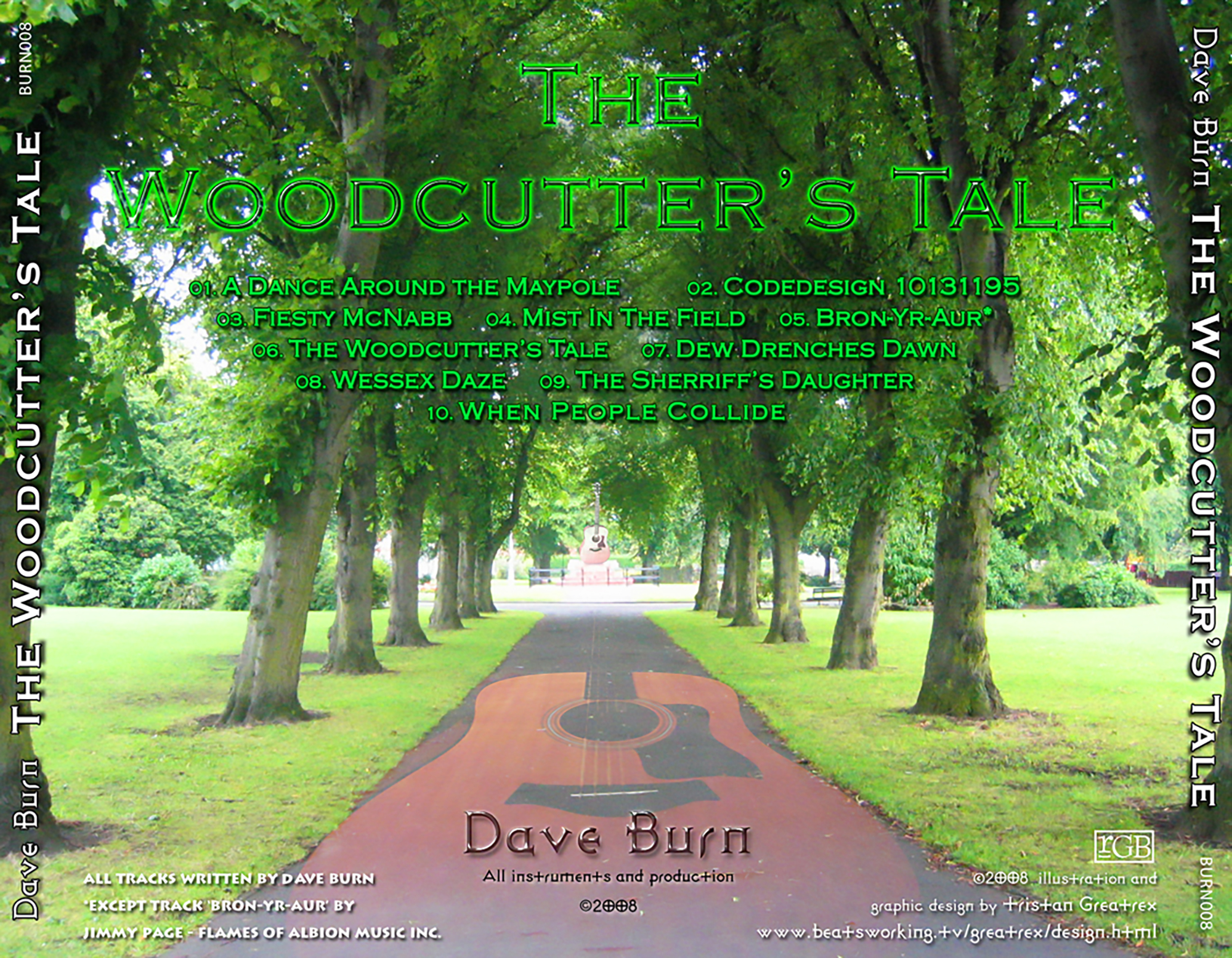 This has to be one of my favourite designs. The brief was simple, stories from a medieval village. The design of an axe with the Flying V as the axe design brings the modernity and medieval together, as the album goes from acoustic folk type music to modern day rock, this design just works perfectly where I didn't have to explain the songs to anyone, a stunning and clever design.