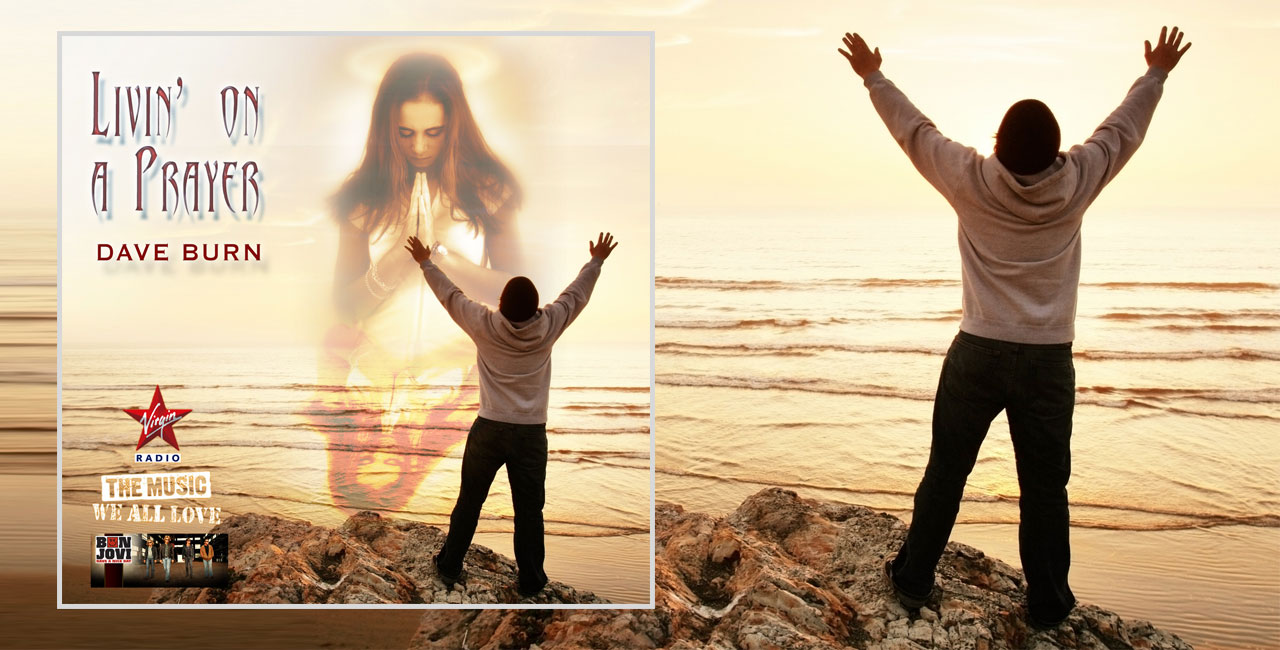 Livin' On A Prayer
Artist/Band
Label
Dave Burn
Release Date
Summer 2006
Dave Burn was asked to create a 'Bon Jovi' classic for Virgin Radio. Dave explains "It was suggested I do a cover for radio of this track by Bon Jovi, this was a fun project".

Livin' On A Prayer
Guitars/Bass/Keyboards/Drums: Dave Burn
Produced: Dave Burn
Engineered: Dave Burn
Artwork: Tristan Greatrex
All tracks recorded at Home Studios - Newcastle Upon Tyne - England
Spring/Summer 2006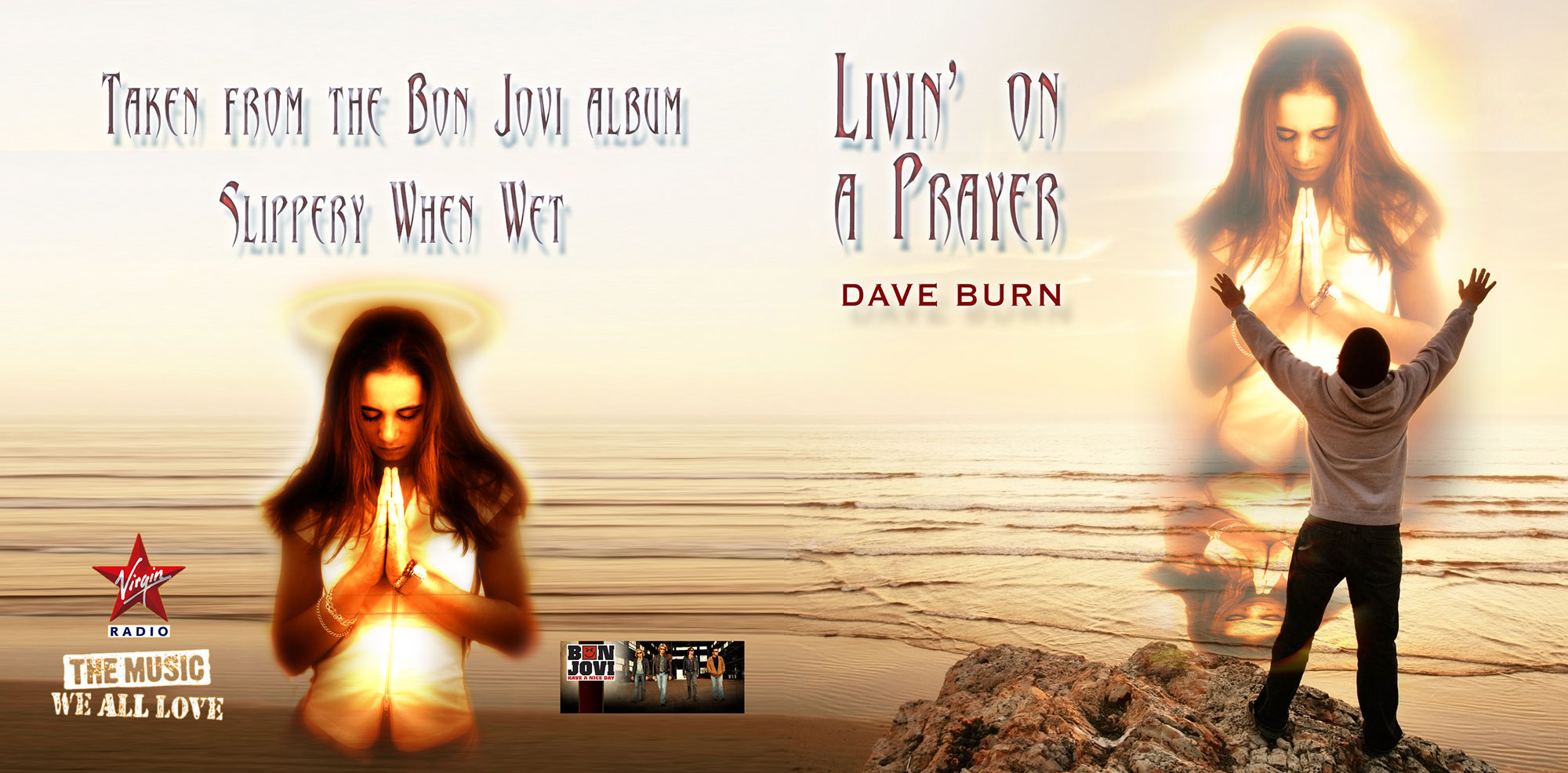 I was overjoyed to see the artwork Tristan created for it, such an uplifting image, I loved the atmosphere within the image and the 'being watched over' sense it brought home.