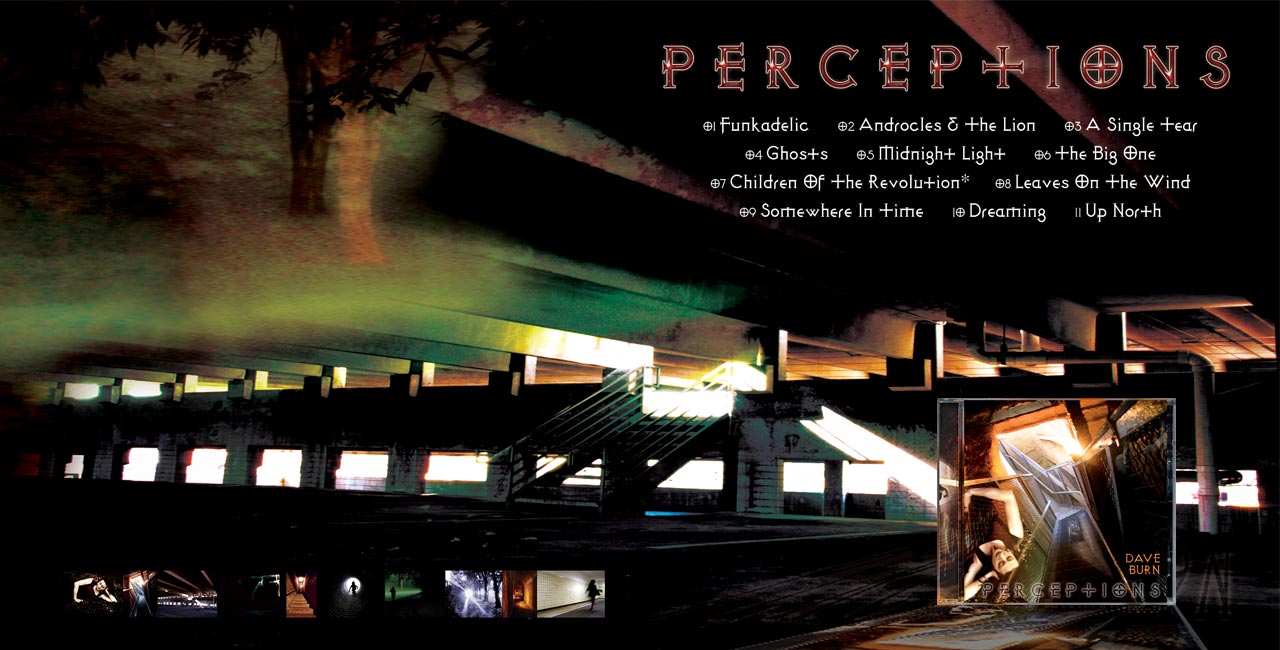 The album artwork has many angles/sides to it and once again inspired by my early Escher obsession. It heavily features impossible constructions, explorations of infinity, architecture and possible tessellations. Its all about Perceptions and I wanted this artwork to compliments Dave's album title: 'PERCEPTIONS'.

I love the way that you can blend one image into another without impact - blurring the edges, dovetailing two images into one that creates an image that stand on its own. This creates thought processes and fictional stories which begin to emerge and form interest in each persons mind. The exciting part is that, like music, it touches each person in a different way depending on their make up, personality and viewpoint.
PERCEPTIONS - 2005
Funkadelic
Androcles & The Lion
A Single Tear
Ghosts
Midnight Light
The Big One
Children Of The Revolution*
Leaves On The Wind
Somewhere In Time
Dreaming
Up North
All pieces written/arranged/recorded by Dave Burn except *Children Of the Revolution - Marc Bolan & T.Rex.
Guitars/Bass/Keyboards/Drums: Dave Burn
Produced: Dave Burn
Engineered: Dave Burn
Artwork: Tristan Greatrex
All tracks recorded at Home Studios - Newcastle Upon Tyne - England
August 2005
* Dedicated to and requested by Tristan - Thanks for all your help my friend!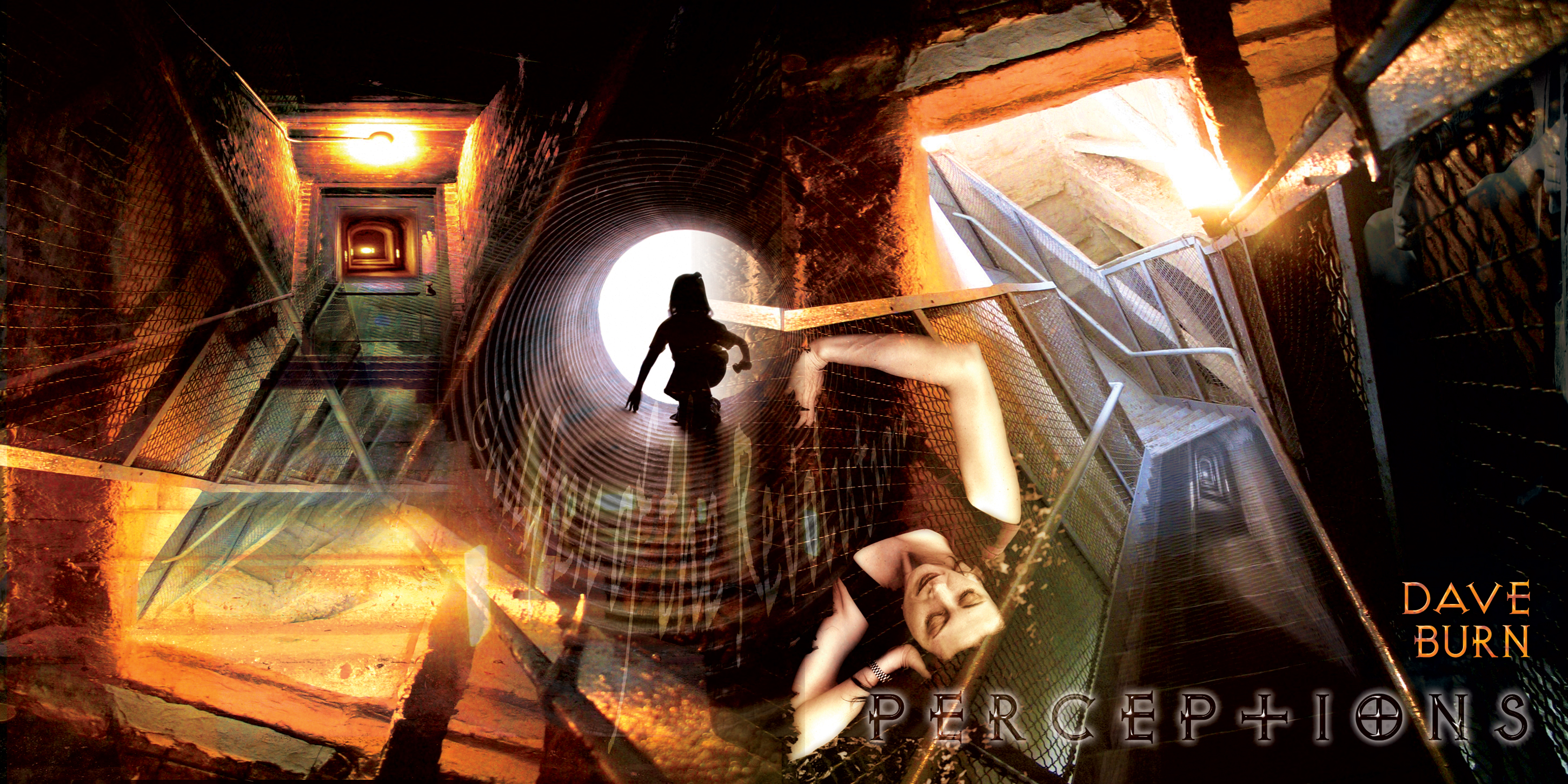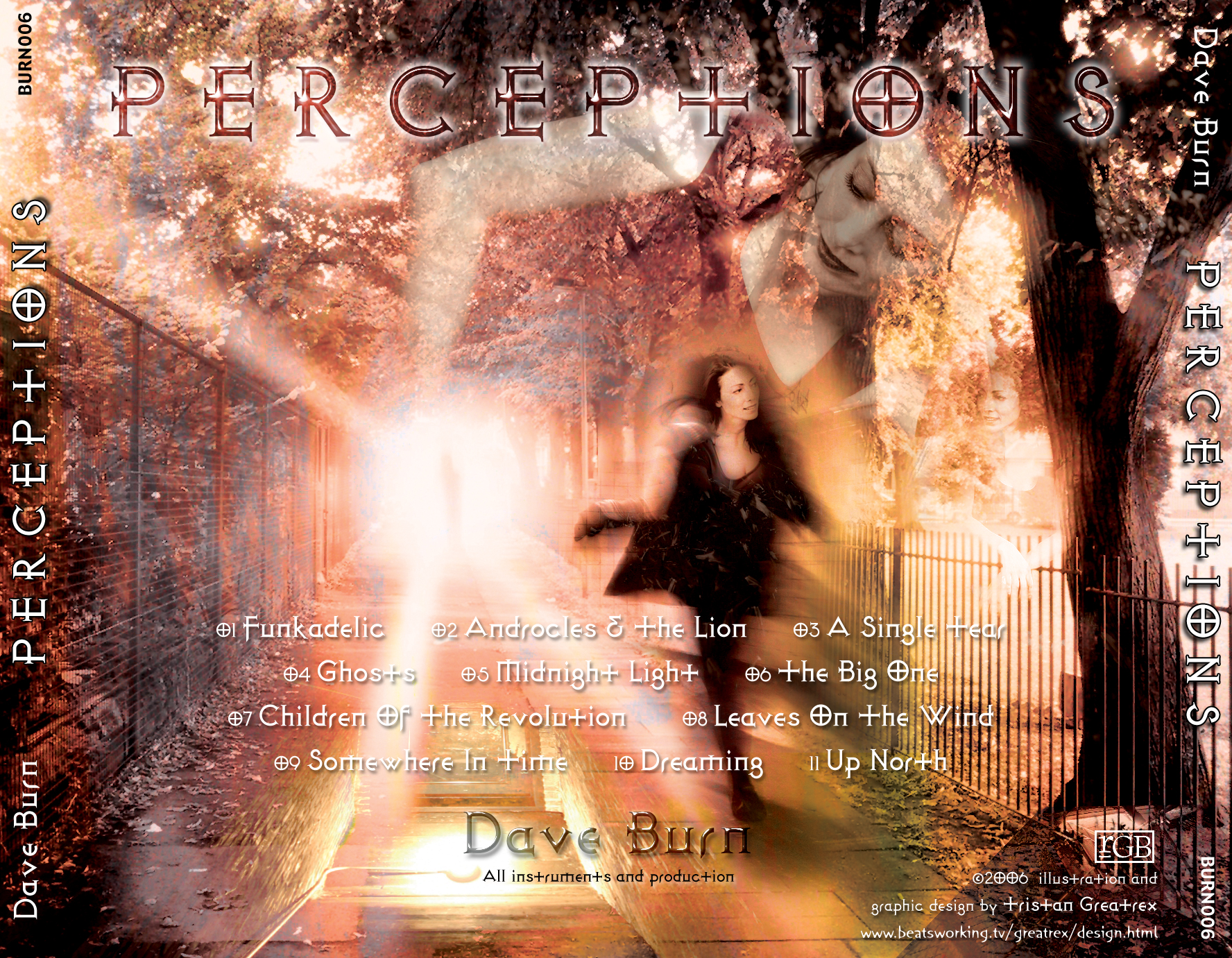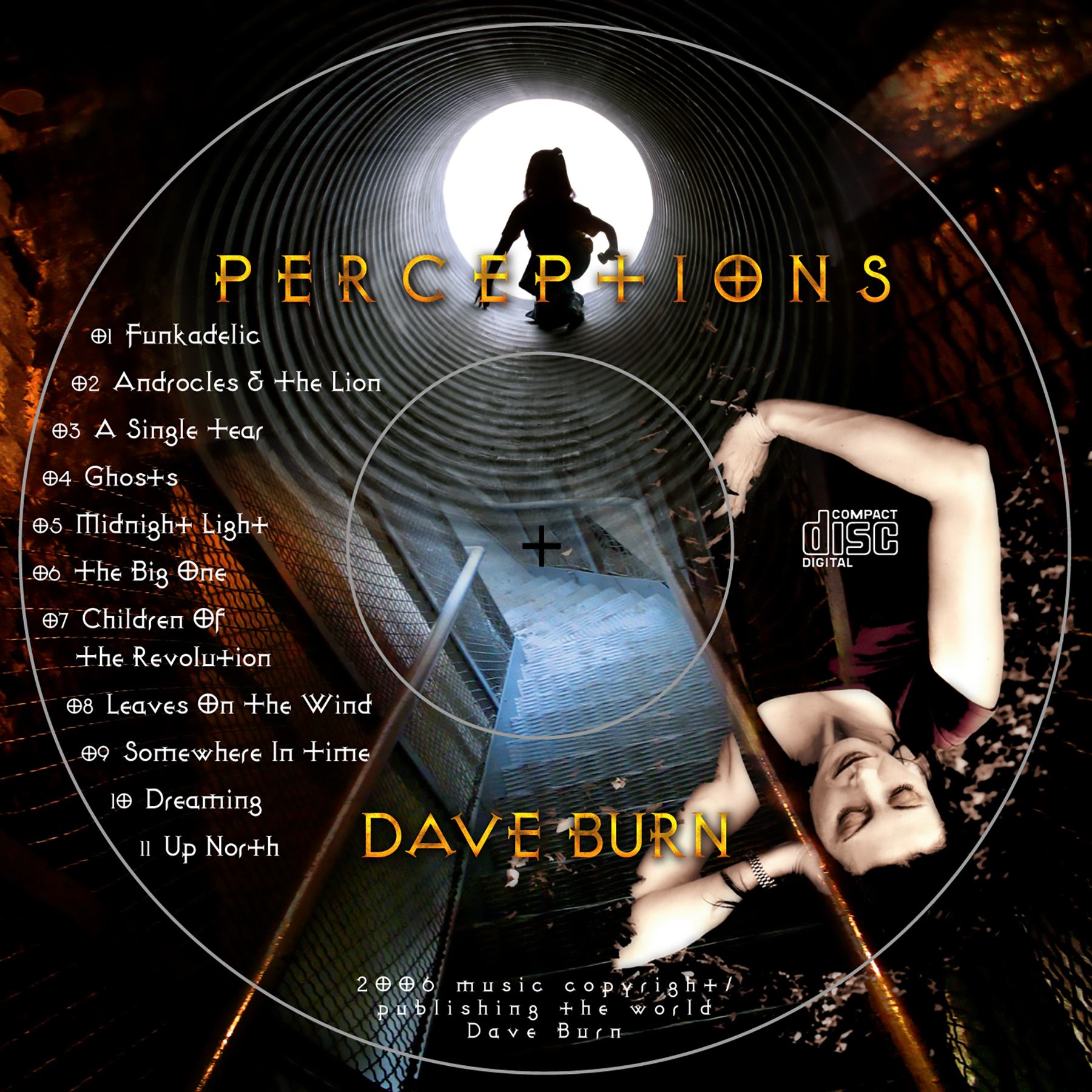 The brief for this album was how people's perceptions differ, where a group of people may see the same thing and describe it completely different, differing light and shade if you will. Tristan just seemed to get it straight away, I was quite taken aback by his obvious style and understanding of the brief.