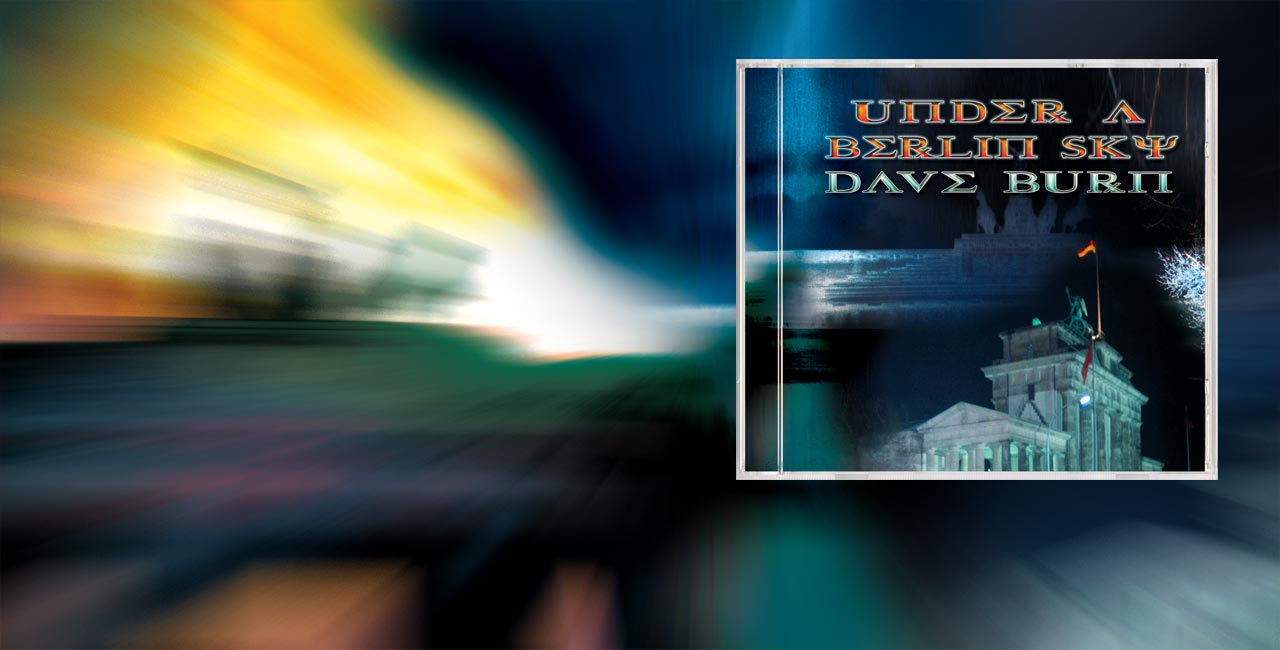 Under A Berlin Sky
Artist/Band
Label
Release Date
Dave Burn does it all again - another wonderful instrumental album. Dave was fairly clear as to how he wanted this album to look, so it was pretty much designed by his clear brief - colours, fonts and photo's had to be decided upon but other than that, it was all about Berlin.
UNDER A BERLIN SKY - 2011
Notorious
Under A Berlin Sky
Berlin Leben
Brandenburg Stands
Unter Den Linden
Flowers In Stone
Save Me From Myself
Silver Fish
Fate Calls The Shots
Rack Em Up
Bonus Track - Which Way Is Up?
Guitars/Bass/Keyboards/Drums: Dave Burn
Produced: Dave Burn
Engineered: Dave Burn
Artwork: Tristan Greatrex
All tracks recorded at Home Studios - Newcastle Upon Tyne - England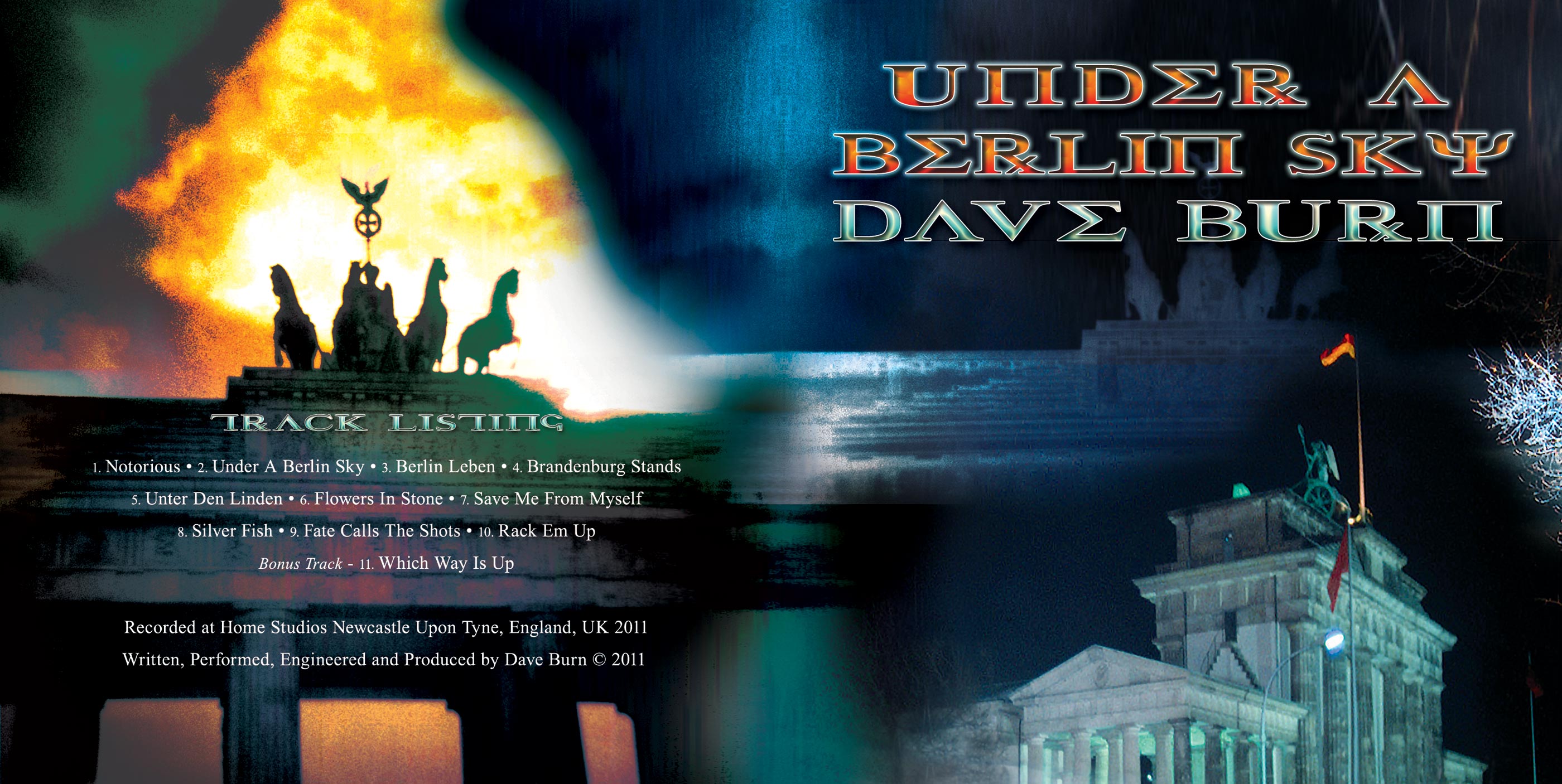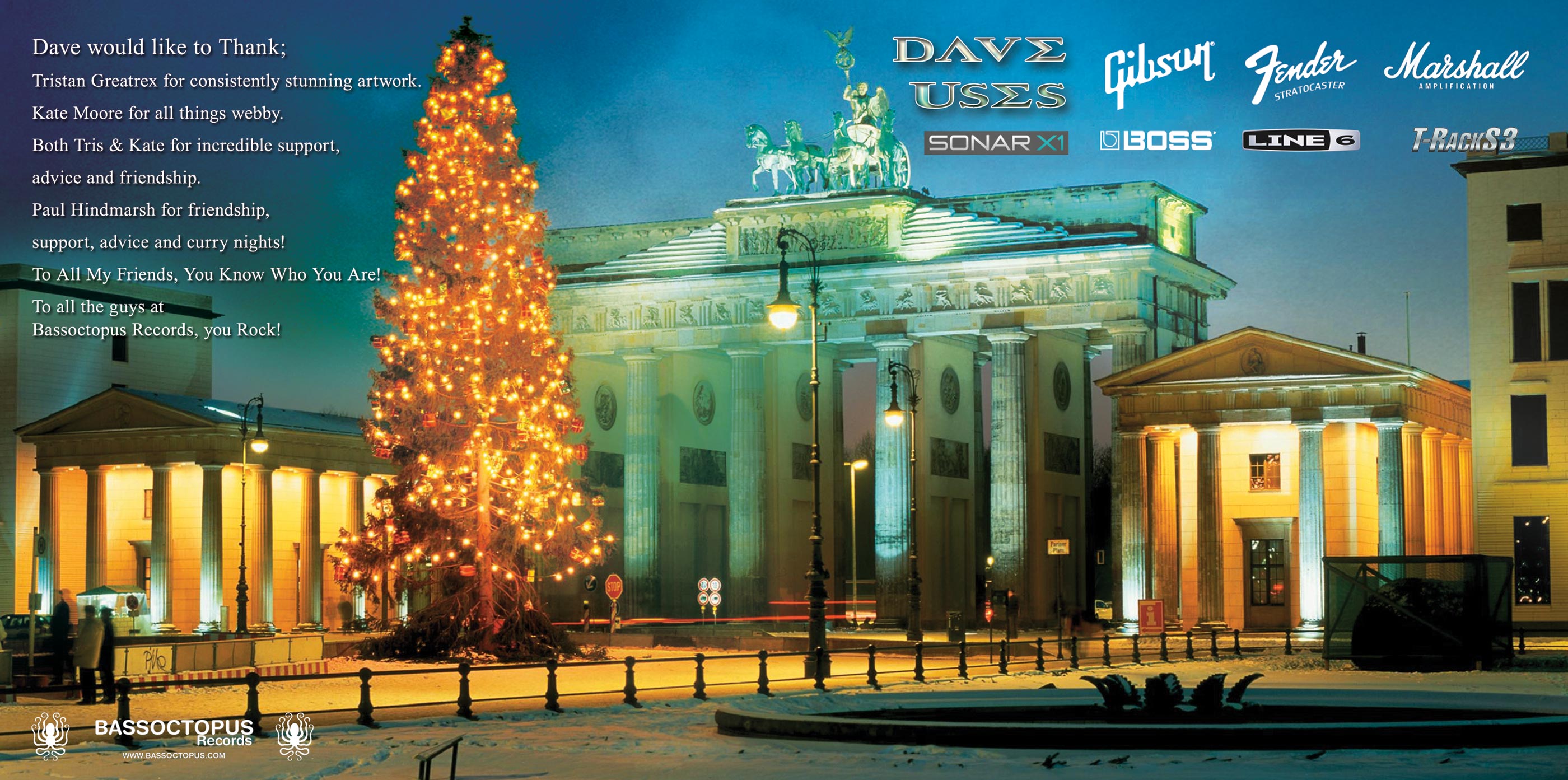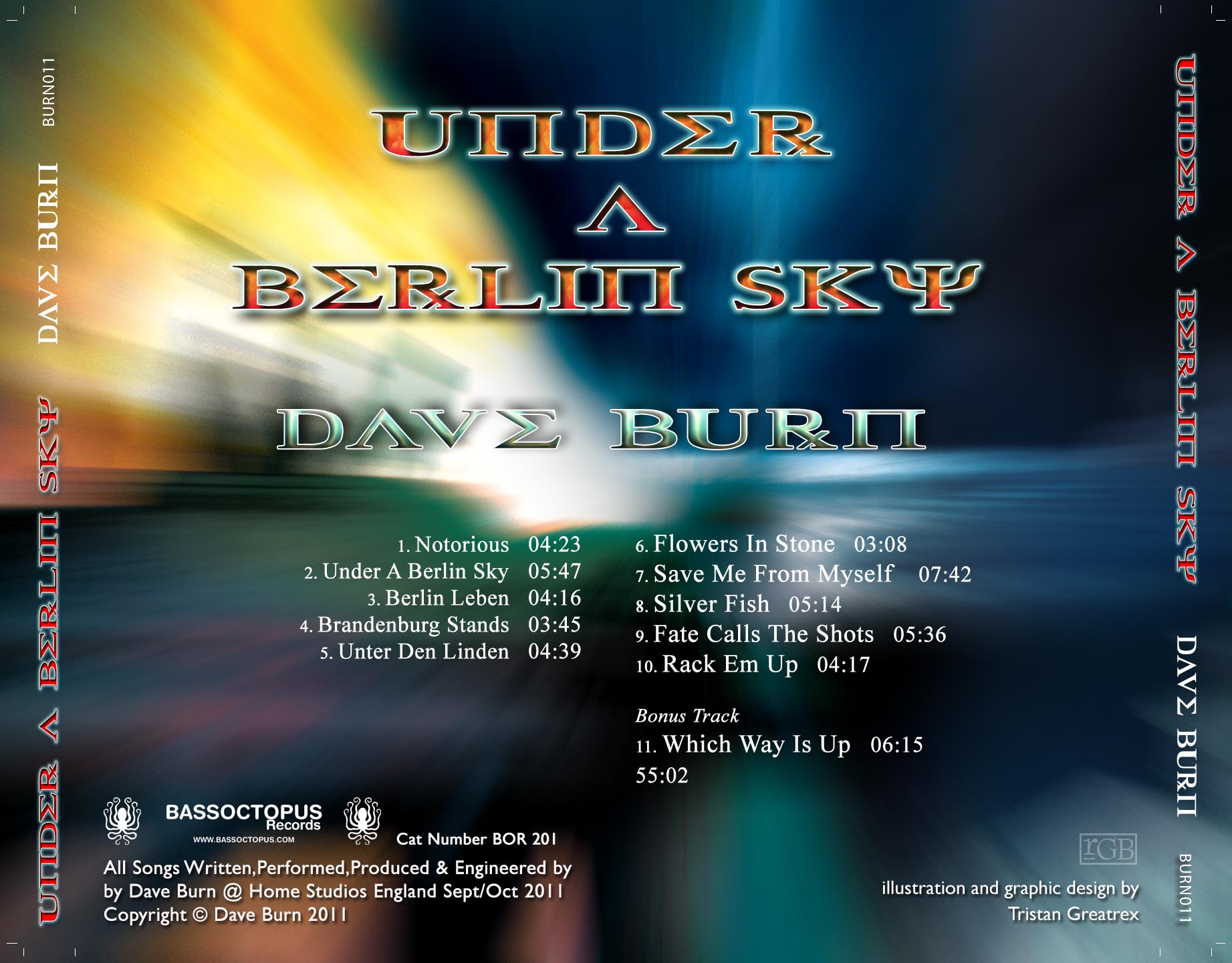 For this album I wanted to represent Berlin, as I had spent some time there, with more of the diversity and history in a light other than the obvious representation it normally receives, a sense of achievement and hope. This design really works for me, again light is so important in this design and the font is not obvious yet most certainly with a European influence.